If, as expected, Georgia House leaders sit down this summer to study the state's health care regulatory process, they may want to look at what's happening – or not happening — in southwest Georgia.
Lee County has sought to build a new $120 million hospital to compete with what local leaders call a ''monopoly'' by Phoebe Putney Health System, based just to the south in Albany in Dougherty County.
Last year the state awarded Lee County a certificate of need (CON) to build the new facility. But last week, the Dougherty County Commission filed a lawsuit in Fulton County Superior Court against the state agency making the CON decision, claiming that it broke rules in allowing the 60-bed project.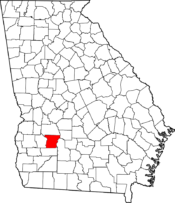 Dougherty County "is obviously trying to stop us from building a hospital,'' Billy Mathis, a Lee County commissioner, told GHN on Monday.
"Very simply, people in this area need a choice'' of hospitals, Mathis added. In southwest Georgia, he said, "we have some of the highest health care costs in the nation,'' and he described patients' medical outcomes in the region as "not good" compared to other areas.
CON is the state regulatory apparatus governing health care construction and services in Georgia, and similar systems operate in several other states. An individual CON is a license needed to allow, for instance, the construction of a health facility.
Given the scope of the health care industry in Georgia, CON is extremely important. Groups within the industry, as well as individual municipalities in the state, often are at odds over certificate-of-need issues.
On the Lee County hospital issue, for instance, the Dougherty County Commission is not the only party fighting it in court. The Georgia Alliance of Community Hospitals, a staunch defender of the state's current CON system, has filed its own lawsuit against the state Department of Community Health over the decision.
Certificate-of-need battles flared again this year in the Georgia General Assembly, riling some veteran lawmakers. They included Rep. Sharon Cooper (R-Marietta), chair of the House Health and Human Services Committee, who had a fiery exchange with a Georgia Hospital Association official about a proposal to ease state restrictions on the Cancer Treatment Centers of America, which has a facility in Newnan. (Here's a GHN article on the confrontation.)

Criticism of how CON currently works has been growing, with critics calling the system anti-competitive, but it also has strong defenders. A group of House lawmakers is expected to hold hearings analyzing the CON system this summer.
Lee County's effort to get a hospital was buoyed by Crisp Regional Hospital's decision to drop its opposition to the effort. Community Health ruled last month that Dougherty County and the Georgia Alliance of Community Hospitals had no standing to challenge the CON in the agency's appeal process.
(Here's an article from the Albany Herald on the confrontation.)
Echoes of an earlier legal battle
Phoebe Putney itself is legally prevented from opposing the Lee County project due to a settlement it reached with the Federal Trade Commission in 2015 over antitrust issues. The FTC contended that Phoebe's 2011 acquisition of Palmyra Medical Center, an Albany competitor, violated antitrust laws, reducing competition and potentially raising prices for consumers in southwest Georgia.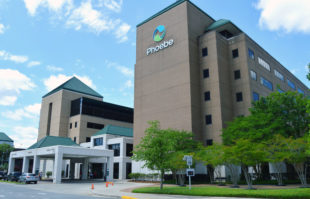 The settlement allowed Phoebe Putney to keep Palmyra, but Phoebe had to agree that neither it nor the local hospital authority would oppose a CON application for a general acute-care hospital in the Albany area for up to five years.
Phoebe has said that it is abiding by the agreement, and a spokesman for the Albany-based health system said Monday that it had nothing to do with the lawsuits just filed over the Lee County CON.
The FTC has urged the state to approve Lee County's CON bid.
Mathis, the Lee County commissioner, said the Phoebe purchase of Palmyra ended what he called "competition for 39 years in this area.''
For years, health care prices in southwest Georgia have been notoriously high compared with other areas of the state, a problem that experts have partly attributed to Phoebe Putney's control over hospital care in the region.
Dougherty County is a low-income area, while Lee County has a much higher average income.
Phoebe Putney found itself indirectly in the national news during the first year of the health insurance exchanges. Southwest Georgia, where Albany is the major city, had the second-highest prices nationally in the insurance marketplace created by the Affordable Care Act, trailing only ski resort areas in Colorado.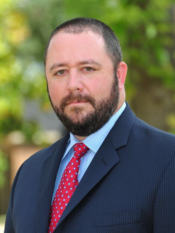 Chris Cohilas, chair of the Dougherty County Commission, told GHN on Monday that he did not agree with Phoebe's decision to buy Palmyra several years ago, a move that led to a long fight in federal court.
But he also said he disagrees with how the state has handled the Lee County dispute. He said Georgia's Department of Community Health did not apply the rules on assessing the negative financial impact on Dougherty County when it granted a CON for Lee County Medical Center.
The new hospital would lead to higher property taxes for Dougherty citizens and a loss of jobs for the county, said Cohilas, an Albany attorney. "Our goal is to have the Department of Community Health to actually apply the law."
"I don't have a problem with a new hospital for Lee County as long as it doesn't hurt Dougherty County,'' Cohilas added.
He cited a consultant's report that said the Lee County Medical Center would target privately insured patients "to the detriment of the financially needy in the area.''
A separate report commissioned by Phoebe Putney said that Phoebe would lose revenue of $55.9 million from inpatient care, $42.7 million from outpatient care and $11.6 million from emergency care in the first three years the for-profit hospital in Lee County would be in business.
Mathis of Lee County said he considers the litigation a "nuisance'' lawsuit.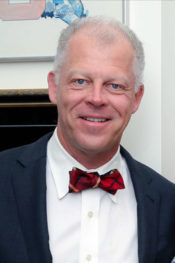 "We have a clean CON in our hands,'' Mathis said. "The mission is to provide an alternative to good quality health care in this area.''
The major construction is expected to begin in September or October, he said. "We're going to build a hospital," Mathis said.