Piedmont Healthcare isn't the only entity battling Georgia's biggest health insurer over reimbursement rates.
Companies that supply medical equipment to home care patients say they have seen double-digit percentage rate reductions from the insurer, Blue Cross and Blue Shield of Georgia.
MRS Homecare, based in Albany, says it faces a 17 percent to 33 percent pay reduction for home oxygen and sleep apnea equipment from Blue Cross.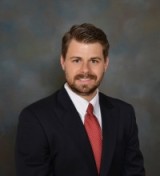 The CEO of MRS Homecare, Tyler Riddle, said this week that Blue Cross is cutting the company's rate with a "take-it-or-leave-it'' fee schedule. His company, with 11 locations in Georgia, also supplies wheelchairs, hospital beds, ventilator equipment and other medical products to home care patients.
Another Georgia medical equipment supplier, Valdosta-based Barnes Healthcare Services, said it also has been hit by double-digit Blue Cross rate cuts.
Blue Cross, meanwhile, is mired in a contract stalemate with Atlanta-based Piedmont. On April 1, the former contract between the two organizations ended, and since then, Piedmont doctors and hospitals have been out of network for Blue Cross members. The deadlock involves payment rates for Piedmont facilities and providers, with the insurer offering what it calls a "fair'' reimbursement increase to reach a new deal. (Here's a GHN article this week on the contract snags.)
The durable medical equipment (DME) industry has been already rocked by changes in payments. Several years ago, Medicare shifted to a competitive bidding system for DME companies in urban/suburban areas, and then added set pricing for rural patients in 2016.
The changes, Riddle says, have led to a decrease in the number of independent medical equipment supply companies. Some are simply "closing up shop,'' he says, while others have managed to find larger firms to buy them out.

A handful of large national DME suppliers have focused on urban areas, but have limited reach in rural regions, Riddle says.
"Our industry is in a real tight spot,'' Riddle told GHN. "We are starting to see a shortage of providers.''
The new payment set-up under Medicare has led to problems, the industry says, pointing to two surveys. In one, about half of patient respondents reported problems in getting oxygen equipment and services. And a separate survey of Medicare beneficiaries, case managers and suppliers also showed widespread problems accessing DME and supplies.
David Kopf, editor of HME Business, an industry trade journal, says that the Medicare competitive bidding process was "deeply flawed" and led to reimbursement cuts for DME companies. The rural payment set-up, too, had major problems, he said, adding that "rural providers are really in [financial] trouble, and so are the patients" in terms of access. Both Medicare payment structures need major fixes, he said.
Many health insurers, meanwhile, typically use Medicare rates as a benchmark for setting payment rates to medical equipment companies, thus leading to downward pressure on pricing, Kopf added.
Blue Cross represents about 2,500 of MRS Homecare's 31,000 patients.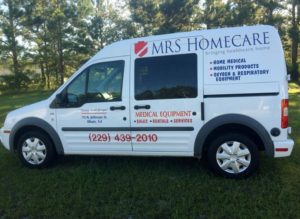 Riddle said Blue Cross recently gave him ''a take-it-or-leave-it'' rate schedule that included substantial cuts for oxygen and sleep apnea equipment, two of his highest-volume business segments. Riddle said the proposed rates are below those paid by Medicare.
UnitedHealthcare, another large insurer, also recently slashed pay rates, Riddle said.
A Blue Cross spokesman, Colin Manning, said in a statement Wednesday that the company is focusing on affordability.
"Blue Cross and Blue Shield of Georgia's goal is to ensure access to health care that is simpler, more affordable and more accessible for consumers,'' Manning said. "The adjustment to the fee schedule for durable medical equipment was made to better reflect the market and is helping us achieve greater affordability and accessibility by resulting in lower out-of-pocket costs for our consumers.''
Meanwhile, the executive director of the Georgia Association of Medical Equipment Suppliers said Wednesday that she has heard many complaints from companies about the insurer.
"I hear members express considerable frustration with Blue Cross,'' said Teresa Tatum, executive director of the trade group.