Gov. Nathan Deal, continuing his public pressure on Piedmont and Blue Cross in their contract stalemate, said Tuesday that the state and University System of Georgia will absorb out-of-network costs for employees for up to 30 days to reduce their potential financial burden.
The extraordinary step comes in the wake of Sunday's lapse of a contract between Piedmont Healthcare and Blue Cross and Blue Shield of Georgia. Since the beginning of this week, Piedmont hospitals and doctors are out of network for Blue Cross members.
Deal urged the two parties to get back to the bargaining table, citing the effect on hundreds of thousands of state employees, retirees and their families.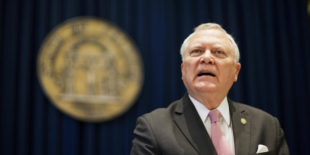 "My administration will not sit idly by during this contract dispute and leave our state and university system employees, teachers and their families in the balance," said Deal in a statement. "My top priority is the well-being of our members.''
Blue Cross must honor the contractual obligations made to the state, Deal said.
"If an equitable solution is not reached, I've directed the Department of Community Health and the State Health Benefit Plan to explore all possible solutions to ensure our members have access to care. The university system stands ready to take similar action on behalf of its employees. This step is necessary in order to protect our citizens from unanticipated costs and interruption to care."
It's unclear how much it will cost the state to cover out-of-pocket costs for affected members during this time. And Deal's decision does not affect the thousands of Piedmont patients who have Blue Cross coverage through a private employer.
Even as the deadline approached last week, the governor expressed intense concern about the potential effect of a contract cutoff. He said Friday that if Piedmont and Blue Cross could not reach an agreement, that would create ''a major problem'' for state employees.
Deal has noted that 576,952 State of Georgia and University System employees and their family members would be affected, having chosen Blue Cross as their option. They will be out of network if they go to Piedmont hospitals and doctors, and thus face higher out-of-pocket costs. Piedmont puts the overall number of Blue Cross members affected at about 500,000.
The impasse is reminiscent of 2016, when Piedmont was out of network for almost two months for UnitedHealthcare members before the two sides agreed to a new reimbursement contract.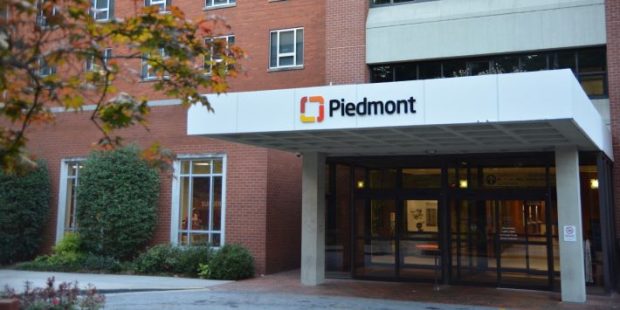 Piedmont Healthcare now has 11 hospitals, including a newly added one in Columbus. And as of Sunday, Clearview Regional Medical Center in Monroe officially joined the Atlanta-based system, becoming its 11th hospital.
Blue Cross is the state's biggest insurer, and covers most of the employees in the State Health Benefit Plan.
University System of Georgia Chancellor Steve Wrigley said in a statement Tuesday that "We want to make sure University System of Georgia families have access to the care they need, and this 30-day extension is a necessary step to provide coverage for our employees."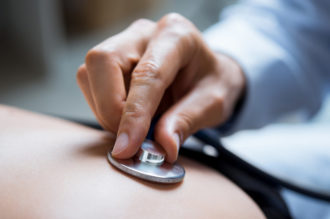 "We will continue to explore all options to ensure employees and their families have continued access to the health care they have been relying on through the University System of Georgia health care plans,'' Wrigley added.
Chris Kane, a consultant with Progressive Healthcare, told GHN on Tuesday that the governor's intervention Tuesday "suggests that the parties are far apart and need the 30 days to reach resolution.''
"Among state employees, Governor Deal is effectively the CEO, and the decision to pay for the incremental out-of-pocket [costs] sends a positive message for the state's covered lives,'' Kane said.
"For both Blue Cross and Piedmont, protracted negotiations will risk the loss of goodwill among customers,'' he added.
Piedmont executive Matt Gove said Tuesday that while talks have continued since Sunday, "no meaningful progress'' has been made toward a new contract.
"Piedmont has never left the table,'' Gove said. He said negotiations had progressed until almost the midnight Saturday deadline, but then "Blue Cross turned away from that progress and reverted to a 5-day-old proposal that was unacceptable." That move demonstrated that Blue Cross was not interesting in finding a solution, Gove added.
"We at Piedmont agree with Governor Deal that the well-being of our patients who happen to be Blue Cross members is the most important thing," he said.
Blue Cross responded with a statement Tuesday night on the standoff:

"For Blue Cross and Blue Shield of Georgia, protecting consumers' access to affordable health care continues to be our top priority during these negotiations. Unfortunately, we have been unable to come to an agreement with Piedmont that accomplishes that goal despite our offers that include meaningful increases in compensation. We do believe hospitals and doctors should be compensated fairly, but not at the expense of Georgia's families, businesses and taxpayers.
"We understand the concerns raised by the governor, our consumers, and many of our own associates who receive care through Piedmont,'' the Blue Cross statement continued. "We are confident common ground can be found as we are actively negotiating in good faith toward an agreement that would bring Piedmont's hospitals and physicians back into our network."
The insurer emphasized that member services staff are standing by to assist consumers and help limit any disruptions. Blue Cross urged consumers with questions to call the toll-free member services number on their ID card, or access bcbsga.com to view a list of providers in their area.
The company added that emergency care is always a covered benefit — anyone with a medical emergency should always call 911 or go to the nearest emergency department.