State health officials said Thursday that they believe Blue Cross and Blue Shield of Georgia and Piedmont Healthcare — which are deadlocked without a new contract — have moved closer to agreement on reimbursement rates.
But Department of Community Health leaders say other issues have emerged as important obstacles to striking a deal. The health officials did not identify the remaining issues to resolve.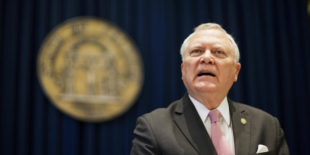 The state has a big interest in the negotiations. More than 570,000 state and University System employees and family members have Blue Cross as their insurer, and many of them go to Piedmont physicians and facilities.
Blue Cross and Piedmont officials told GHN on Thursday they're making progress toward a deal. Neither side specified what problems are preventing an agreement.
The former Blue Cross/Piedmont contract expired April 1 after weeks of unsuccessful negotiations for a new one. Since then, Piedmont hospitals and doctors have been out of network to Blue Cross members, costing them more to go to those providers.

Gov. Nathan Deal, continuing his efforts to push for a resolution, announced via Twitter that he will meet with the leaders of Blue Cross and Piedmont on Monday. Earlier this week, the state insurance commissioner, Ralph Hudgens, held a meeting with the two sides.
Community Health's commissioner, Frank Berry, said the agency has been considering different options if Blue Cross and Blue Shield of Georgia don't come to an agreement on a new contract.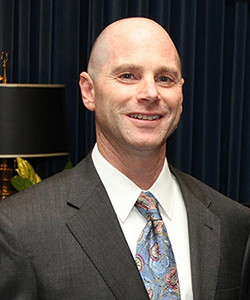 When asked whether those options included a "re-enrollment'' period, which would allow state employees who are Blue Cross members to choose a different insurer, Deputy Commissioner Andrew Johnson told GHN, "we've been doing our due diligence.''
"We have heard they are close'' to agreeing on rates, Berry said. "We're not sure what the other issues are.''
Berry said the agency has heard from many state employees who have questions and concerns about the standoff.
"People are seeking clarity,'' Johnson added. "We do know people have canceled appointments and canceled surgeries'' at Piedmont in the days leading up to the end of the old contract, he said.
The two parties to the dispute are heavyweights in Georgia health care. Atlanta-based Piedmont has pursued an aggressive expansion strategy into other parts of the state, and just recently added hospitals in Columbus and Monroe. Blue Cross has for years been Georgia's top health insurer, in terms of members and revenue.
Last week, the governor said the state government and the University System of Georgia would absorb out-of-network costs for their employees for up to 30 days to reduce their potential financial burden.
It's unclear how much it will cost the state to cover those members' out-of-pocket costs during this period. But Deal's decision does not affect the thousands of Piedmont patients who have Blue Cross coverage through a private employer.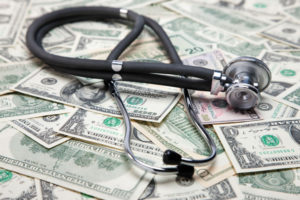 "The governor's No. 1 priority and our No. 1 priority is our members,'' Berry said Thursday. The insurance disruption for members is "unacceptable,'' he added.
Deal "has high expectations'' for the meeting Monday, Berry said. "We are urging both sides to be prepared for [comprehensive] discussions with the governor.''
Matt Gove, a Piedmont executive, told GHN on Thursday that "we're working hard to reach a resolution."
"What we know is the governor is understandably concerned about the effect this out-of-network situation has on state employees and others with Blue Cross who use Piedmont,'' Gove added. "We are treating this negotiation with all the importance it deserves. We never forget it's the patients who need us to get this done quickly.''

Blue Cross issued a statement that said the company "continues to be actively engaged in negotiations to bring Piedmont's hospitals and physicians back into our network as soon as possible. "
Bill Custer, a health insurance expert at Georgia State University, said Thursday that the contract dispute is unusual in "the amount of attention it's getting from the state government and in the press.''
Both sides have gained market power in recent years, he said. "Piedmont is different from Piedmont in the year 2000 in terms of market share and structure,'' Custer noted. And Anthem, the parent company of Blue Cross, ''is a bigger company, with much more market power. They're under pressure to lower costs.''
Contract conflicts between insurer and health system can include quality and control of medical services as well as reimbursements, Custer added.
The standoff, he said, "hurts both of them to the point that eventually the pain will bring them together.''
Often in such situations, Custer said, "the cost is borne by the people who are being covered.''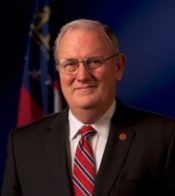 A spokesman for Hudgens, Glenn Allen, said Thursday that the insurance commissioner is "highly encouraged that a settlement is very close.''
Hudgens met with both parties Tuesday and followed up with a phone call Wednesday.
"He feels that both parties are negotiating in good faith,'' Allen said.