The pressure from Gov. Nathan Deal evidently worked.
Deal announced Tuesday afternoon that Blue Cross and Blue Shield of Georgia and Piedmont Healthcare had reached a "handshake" agreement on a new contract. The accord thus met his deadline of close of business Tuesday, after which the state would have been forced, in his words, "to initiate executive action."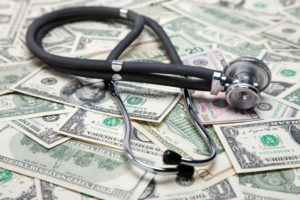 "This deal ensures no interruption of coverage for Georgians using Piedmont Healthcare as a provider during the contract dispute,'' the governor said in a Tweet.
On Monday, Deal met with leaders of Piedmont and Blue Cross and gave them the Tuesday deadline to end their dispute. The warning reflected the governor's extraordinary involvement in a health care contract dispute.
The new contract, a three-year deal, will begin June 1. But the two parties also agreed to reactivate the former contract, which expired April 1, and extend it until the date the new agreement kicks in. And Blue Cross patients who have used or will use Piedmont hospitals or doctors will pay in-network rates during that interim period.
In other words, ultimately no patient will face out-of-network costs because of the dispute.
"It has been our highest priority to reach a resolution in order to prevent any disruption in patient care,'' said Piedmont executive Matt Gove after the contract was announced. "We're especially appreciative to Governor Deal for bringing the parties together and helping us reach a resolution.''
Deal's deadline was ''critically important'' to reaching a resolution, Gove said.
Piedmont providers will receive a reimbursement increase from Blue Cross under the new contract, he added.
Blue Cross spokesman Colin Manning confirmed an agreement is in place, but declined to comment on specifics.
Gov. Deal is believed to have outlined to Blue Cross and Piedmont what kind of "executive action'' he would take if they did not reach an agreement.
Speculation on his options included doing a "re-enrollment'' of state employees, allowing those Blue Cross members on the state plan to choose another insurer with Piedmont in its network. That certainly would have hurt Blue Cross.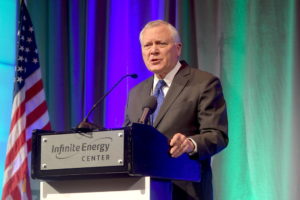 Another option could have been to cut Piedmont out of state contracts, or pursue regulatory changes that could hurt the Atlanta-based health system, experts say.
The contract showdown pitted the state's biggest insurer against a fast-growing health care system that now has 11 hospitals. But it also involved a large segment of state workers, and that had Georgia officials especially concerned.
More than 570,000 state and University System employees and family members have Blue Cross as their insurer, and many of them go to Piedmont physicians and facilities. Piedmont has estimated that overall, 500,000 Georgians have been affected by the contract cutoff.
Bill Custer, a health insurance expert at Georgia State University, said that he believed ''it was inevitable they would reach an agreement. The governor may have pushed them along."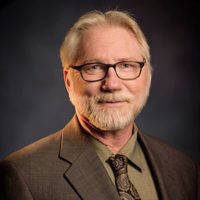 Both sides were hurt by the 17-day contract impasse, Custer said.
The governor had several options besides re-enrollment to exert pressure on Blue Cross and Piedmont, including changing the terms of the state health plans, altering the administration of the Medicaid program, or regulatory revisions of the state certificate-of-need program, Custer added.
"He would have had to put equal pressure on both sides,'' Custer said.
In recent insurer/hospital contract battles, "we're seeing the exercise of market power,'' Custer added. "Brinkmanship is often the way it goes."
The governor has been involved since before the former contract expired. He urged to the two sides to come to an agreement before the contract lapsed, and afterward he announced that the state government and the University System of Georgia would absorb out-of-network costs for their employees for up to 30 days to reduce their potential financial burden.
Gove said the winners of the contract battle were the patients.
"I have heard it said that a successful negotiation is where neither side gets everything they want,'' he said. "Using that definition, it was a successful negotiation.''
State Insurance Commissioner Ralph Hudgens said in a statement, "This agreement is great news for Georgia consumers.'' He commended the governor for "helping to end this stalemate.''
State health officials said last week that they believed Blue Cross and Piedmont had moved closer to agreement on reimbursement rates. And the two warring sides also said Monday that they were having productive face-to-face talks.