The high-profile negotiations have evolved into the brinkmanship that often occurs in contract disputes between hospitals and health insurers.
Piedmont Healthcare and Blue Cross and Blue Shield of Georgia face a March 31 deadline before their reimbursement contract runs out.

Easter Sunday, April 1, is the cutoff date.
Both are market heavyweights. Blue Cross is by far the state's biggest health insurer, and Piedmont Healthcare now has 10 hospitals, including a newly added one in Columbus.
And the aggressively expanding Piedmont is absorbing yet another hospital. Clearview Regional Medical Center in Monroe will join the Atlanta-based system April 1, Piedmont said Tuesday.
As contract talks continue this week, hundreds of thousands of Georgians are caught in the middle, with the possibility of having Piedmont hospitals and doctors out of the Blue Cross network Sunday. That would make consumers confront high out-of-network charges for using these providers.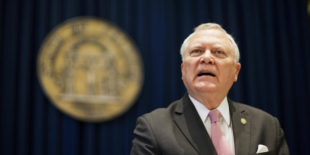 Even Gov. Nathan Deal has urged the two sides to come together in agreement, seeing the potential impact on state employees.
"I do expect these negotiations to be conducted in good faith and around the clock to ensure that there is no disruption for the 576,952 State of Georgia and University System employees and their family members who have chosen Piedmont Healthcare and Blue Cross Blue Shield of Georgia," Deal wrote in a March 20 letter to the two organizations' leaders.
Experts point out that many deals come about in the final hours before a contract lapses – or soon afterward.
Dave Smith, a consultant with Kearny Street Consulting, said Tuesday that the leaders of Blue Cross and Piedmont "may be having Easter brunch together, working on a deal.''
"It's a game of chicken,'' Smith said. He added that Gov. Deal "is trying to protect state employees."
Employers who use Blue Cross will likely be a driving force behind a deal, he added.
Piedmont's absence would punch a big hole in the Blue Cross network. Piedmont's hospitals in Stockbridge, Newnan and Fayetteville have a dominant position south of Atlanta's airport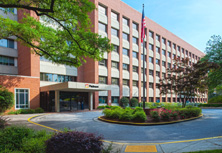 Two years ago, Piedmont and another insurer, UnitedHealthcare, were still in a stalemate when their contract expired, and they didn't reach a new deal until almost two months later. Delta Air Lines and another Atlanta-based corporate giant, the Coca-Cola Company, had communicated with both sides about getting a new deal done, noting the issue's importance to their Georgia employees.
Piedmont noted Tuesday that the Blue Cross contract talks do not impact Blue Cross Medicare Advantage members.
It does affect all Piedmont hospitals with the exception of Piedmont Rockdale, Piedmont Columbus Regional and the soon to-be-acquired hospital, which will be called Piedmont Walton.
To add another wrinkle to the contract talks, Piedmont recently sued Blue Cross and Blue Shield of Georgia over the insurer's ER and imaging policies.
Both sides are steering consumers to websites for information about the situation: KeepPiedmont.org (for Piedmont) and bcbsga.com/piedmont (for Blue Cross).
"The last thing we want is a disruption in our patients' care,'' said Matt Gove, a Piedmont executive. "That's why we've put more than six months into this negotiation and why we continue to talk to Anthem Blue Cross daily. We will continue to put every effort into reaching a resolution and ensuring that our physicians and hospitals are paid reasonable rates for the high-quality care they deliver."
And Colin Manning, a Blue Cross spokesman, told GHN on Tuesday that "at Blue Cross and Blue Shield of Georgia, our consumers are our number one priority…… We are continuing to negotiate and to reach an agreement that would enable Piedmont to remain part of Blue Cross and Blue Shield of Georgia's care provider network, limit any disruption to our consumers, and ensure that we are compensating doctors and hospitals fairly."
Chris Kane, a consultant for Progressive Healthcare, said that public relations statements about the contract standoff "may refer to patient care and the continuity of access. But the core issues are economics and future leverage in the Georgia health care landscape.''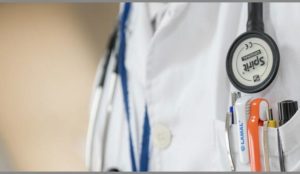 The governor's acknowledged interest in the talks is unusual, Kane noted, but makes sense with so many state employees affected.
"The ripple effect is the impact on large employers, the key customer segment of Blue Cross,'' Kane said. "The human resources departments at employers with Blue Cross coverage are fielding calls from their employees asking how the expiration of the contract might affect out-of-pocket expenses."
Meanwhile, he added, other health systems are watching the talks closely "in anticipation of their next contract renewal."