"I've always been health-conscious," said 49-year-old Sean Skeete, who attended the February ribbon-cutting ceremony at the men's health and wellness clinic in Decatur.
Skeete, who lives in Decatur's Wesley Chapel area, knew he needed a checkup, but had no health insurance ''and no place to go," he told Georgia Health News.
His appointment was not an emergency, he said. It's just that his part-time work does not come with insurance benefits.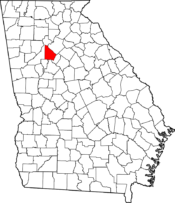 Born in the South American nation of Guyana and raised in New York before moving to DeKalb County, Skeete said he "wants to live a long time."
"I was looking for a way to stay healthy in DeKalb," he said. He read about the clinic's opening night in The Champion Newspaper. He went and learned a bit more about their services on opening night — and made his first appointment for mid-March.
Men's health issues typically don't get as much media attention as those of women or children, which is both ironic and unfortunate, On average, American men die about five years earlier than women, according to the CDC. Men are also prone to higher death rates from some cancers and heart disease.
Some research suggests "the 'longevity gap'' between men and women is because men don't take care of themselves as well as women do," according to HealthInAging.org .
Other reasons may include cultural factors, such as social discouragement of men from talking about their problems. Many experts point out that the typical American man has been drilled from boyhood not to complain about his situation or be a "crybaby." Even some people who consider themselves enlightened on gender issues may sometimes question a man's masculinity if he makes a complaint they don't think is valid.
Many men would live longer if they chose not to suffer in silence. A small thing like "shortness of breath" can lead to serious heart problems later on. When preventive health measures handle a problem in its early stages, they not only can prevent a lot of suffering, but also can save time and money for patients and the health care system.
According to experts at healthmarkets.com, too many men not only put off seeking medical attention, but are reluctant to discuss their issues frankly once they see a health care professional.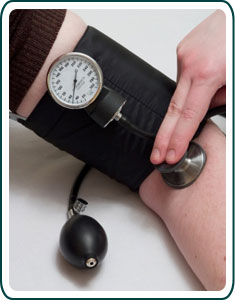 Experts note that men seeking to stay healthy should find out what types of routine medical tests they need, and what types of beneficial activities they should be involved in. More often than not, it's the women in men's lives (by about 80 percent, according to the National Institutes of Health) who are making most of these health decisions for them. While the women's intentions are good, it would benefit men to take more initiative.
Sadly, when poverty becomes part of the mix, men's health gets even less attention..
DeKalb officials say they are worried about the county's male population and would like to see men's health managed better, especially in the southern part of the county, where people have lower incomes on average than those in the northern areas.
Heart-related diseases are the leading cause of death for men, followed by cancer and injury. Respiratory diseases are fourth. The men's health clinic offers disease-specific prevention education for these issues.
Telling men there is help available
"If you want to educate men that are hard to reach, you have to use every method," said Kevin Humphries, Jr., public health educator for DeKalb's T.O. Vinson Health Center. Humphries said he has been taking men's health materials to places like gas stations and the county's sanitation department, places where most of the workforce tends to be male.
For men who qualify, the clinic's services are free. But even some of modest means do not qualify. "This clinic is only for uninsured men," said Humphries. They cannot have any kind of insurance coverage, including Medicare or Medicaid (which is generally for low-income people).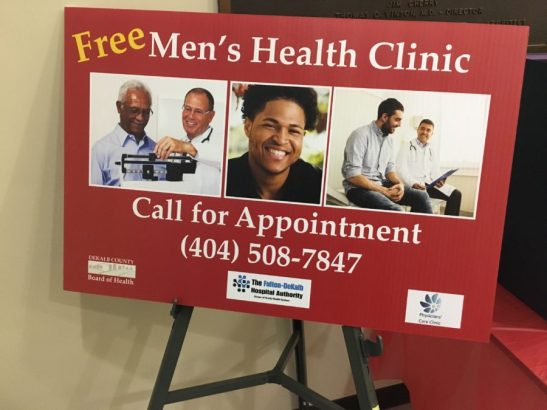 There has been a steady stream of interest in the clinic since it opened in February, said Kelly Clay, who is a community liaison for the facility.
The men's health program has sessions every Wednesday and Thursday evening. It's located at the T.O. Vinson Health Center.
Getting the word out about the clinic is Humphries' job. Whether he's making contacts at Goodwill Industries in South DeKalb County or visiting day laborers on bustling and diverse Buford Highway, he's letting men know the clinic is available.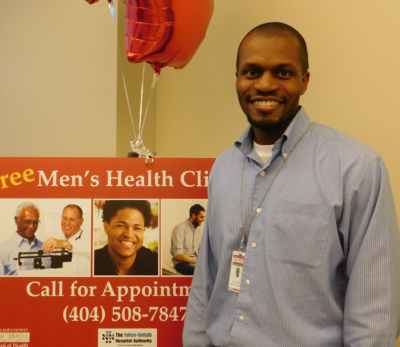 "When the men ask how to make an appointment, I give them the contact information," said Humphries. "Walk-ins are not accepted."
Patients, he said, "should call first and be pre-screened."
The application process includes showing proof of:
** DeKalb County residency,
** Limited income (or lack of income), ensuring they qualify for the clinic's free services, and
** A valid Georgia ID (such as a driver's license).
Funding for the men's clinic comes from the Fulton-DeKalb Hospital Authority and Physicians Care Clinic Inc., the oldest and largest free clinic serving residents of DeKalb. The men's health program supports a variety of non-emergency health services.
"If a patient calls, and the men's clinic doesn't provide the services he needs, then we can refer him to other low-cost providers," said Humphries.
A longtime plan becomes reality
"We have been trying to put this clinic in place for over six years," said DeKalb District Health Director Dr. Elizabeth Ford.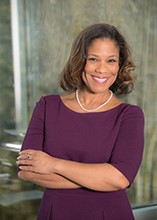 "We have a lot of programming available for maternal and child health and women's health, but we didn't really have much in place for men," she said.
Every five years, the public health agency puts out a report on the Status of Health in the county. A quick look at the 2015 report (the latest available) shows chronic disease health disparities, particularly in the southern part of the county.
"We noted a huge burden there, as it relates to prostate cancer [a disease specific to men] and cardiovascular diseases in DeKalb's south end," said Ford.
Humphries is fluent in Spanish, and therefore able to reach many potential patients who don't know English.
"My goal is to continue to go into the community and educate our target audience on a one-on-one basis," he said. "I mention blood pressure checks, diabetes screenings and prostate screenings as examples … and I tell them that they can get checked out for even minor health issues, like a cough," said Humphries.
Volunteering to meet the need
"We, too, wanted to do something to help," said Dee Keeton, executive director of Physician's Care Clinic. "The need is so great."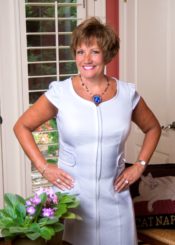 Currently, she said, "only 29 percent of our patients are men, so I would love to increase that number."
"I am absolutely thrilled to be partnering with the Board of Health to provide this service for DeKalb County men," she said.
Keeton, a nurse who has also volunteered for the Physicians Care Clinic organization for years, said she's seen the problem firsthand. In 2017, 52 percent of their patients had high blood pressure, and "another 24 percent were diabetic."
Included among Physician's Care Clinic's 267 volunteers are physicians, nurses, pharmacists, pharmacy students and clerical workers, said Keeton.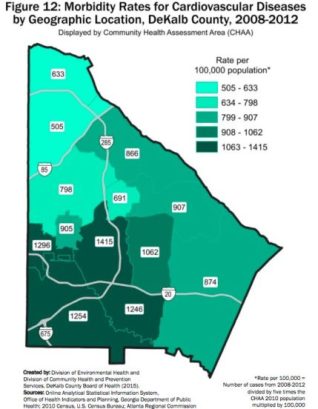 Poverty and health care shortages are not evenly distributed. The Network of Care website created by the Fulton-DeKalb Hospital Authority, identifies ZIP Codes where residents are disproportionately affected by poverty-related problems, such as a lack of education, employment and access to affordable health insurance.
Over 10,000 adults in the county are unemployed and without health insurance of any kind, said Keeton.
"It's easy to see the disparity."
Among the most notable services at the new men's clinic will be management of chronic diseases (such as heart disease and diabetes) and primary care medical services.
Medications for low-income, uninsured residents of DeKalb County will be a particular focus. Medical staffers say medications are a paramount concern.
The hope is that the clinic will bring new opportunity to the disadvantaged male population of south DeKalb. Dr. Ford believes it's sorely needed. "Even as a woman," she said, "I recognized there was a huge gap in men's health."
"This is a positive step for the county."
Judi Kanne, a registered nurse and freelance writer, combines her nursing and journalism backgrounds to write about public health. She lives in Atlanta.