A House bill aims to lower Georgia's high rates of infant and maternal mortality by creating a designation reflecting the level of care offered by the state's birthing hospitals.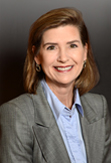 If the proposal becomes law, the state Department of Public Health would establish designations – almost like ratings — that would give patients information on the services at the perinatal center.
Similar designations are given for Georgia hospitals in trauma, cardiac and stroke care.
The proposal "is an important step to reduce our infant mortality and maternal mortality rates,'' Rep. Deborah Silcox, a Sandy Springs Republican, told the Senate Health and Human Services Committee on Tuesday. The panel is expected to vote on House Bill 909 on Thursday. The legislation passed the House overwhelmingly last month.
Georgia ranks 49th among states on maternal mortality, which is defined as the death of a woman while pregnant or within one year of the end of a pregnancy, from any cause related to or aggravated by the pregnancy or its management.
The state ranks among the worst 10 states in infant mortality rate, and 45th worst in the rate of premature births, a leading cause of infant mortality. State data show that counties in the southern half of Georgia have higher infant mortality. And there's a racial disparity as well, with babies born to black women having much greater mortality risk than those with white mothers.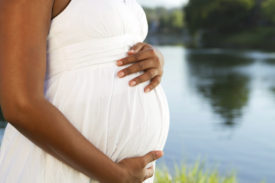 "We have some of the worst outcomes in the nation,'' said Elise Blasingame, executive director of Healthy Mothers, Healthy Babies Coalition of Georgia, which supports the legislation.
Silcox told GHN after the vote that the proposal would allow a family to assess the care available at a birthing hospital. Hospitals could market the designation they receive to patients, she added. The goal is to improve the overall quality of care – and outcomes – at birthing hospitals.
Public Health would establish the criteria for levels of maternal and neonatal care, ranging from basic to a higher status that would reflect additional services "appropriate for the protection of mothers and infants at elevated risk,'' the bill states.
The criteria may include data collection and reporting, arrangements for patient transportation, and protocols for coordination with and referral of patients to and from other health care facilities.
A perinatal facility wishing to apply for a designation would have to demonstrate to Public Health that it meets the requirements for the requested level of care, according to the proposal.