Georgia's latest flu report appears to support CDC statements that the flu season may finally have passed its peak.
Hospitalizations for flu in the eight-county metro Atlanta area were far lower in the week of Feb. 11 through 17 than in the previous week, down to 91 from 165.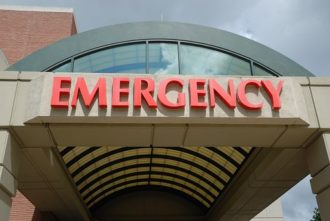 And the proportion of outpatient visits for flu-like illness in Georgia was 11.9 percent, down from 15.2 percent.
The death toll in Georgia from the 2017-2018 flu season has now reached 98, including four pediatric deaths, the state Department of Public Health said Friday.
Nationally, 97 children have died from flu this season, the CDC reported Friday.
"It's been a tough season so far this year, but this week we're actually seeing the influenza-like illness activity beginning to drop," Dr. Daniel Jernigan, a top CDC flu expert, told NBC News. "It looks like the peak of the season may actually be behind us at this point."
"We're seeing that the weekly rate of hospitalizations is beginning to decline, and also the deaths," he said.
"Clearly it's been going down on the West Coast and now it's starting to go down in the Rockies and the Midwest, but there's still a lot of influenza happening in the East Coast and in the South."
"There is still a lot of influenza to come and so we're likely to see influenza continue to circulate until April," he said.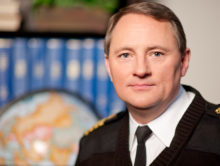 The flu remained widespread in 48 states.
In the last severe flu season, during 2014-2015, 148 children died, USA Today reported. The flu also killed an estimated 56,000 people, mostly older adults, that season.