This flu season — the worst in several years – has stretched the supply chain of flu drugs to the limit.
Drug stores have scrambled to keep up with demand for the antiviral flu drug Tamiflu and its generic brand, and that's resulting in spot shortages, especially for the children's flu medicine, in liquid form.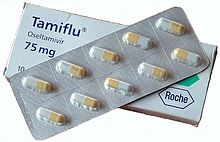 While some areas of the country are having a tough time getting flu-fighting medication, a CDC official said there is no nationwide shortage. A spokesman for Genentech, maker of the name-brand Tamiflu medication, agreed.
But spot shortages have been reported in Georgia and across the country. And some pharmacy chains are looking for supply help from smaller outlets.
CDC spokeswoman Kristen Nordlund said last week that "people may have to call around to different pharmacies'' to get the medication.
In Georgia, Public Health Commissioner Dr. Patrick O'Neal said last Wednesday there are some sporadic shortages of these drugs, but there is no statewide shortage.
The flu remains widespread in all U.S. states except Hawaii and Oregon.
As of Friday, the number of confirmed flu-related deaths in Georgia had climbed to 51.
So far this season, 53 children nationwide have died from flu-related illnesses. Public Health reported the first Georgia pediatric death Wednesday, identified by the Newnan Times-Herald as a local teenager.
A spokesman for Genentech, which makes brand-name Tamiflu, told GHN last week that "we have a robust national supply of Tamiflu." Genentech only makes the brand-name medication, but company spokesman Bob Purcell said generic Tamiflu capsules, usually taken by adults, have been widely available since December 2016.
Children's Healthcare of Atlanta said last week that it has no shortage of pediatric liquid Tamiflu.
Drug stores, though, may be having more trouble in getting Tamiflu or the generic version.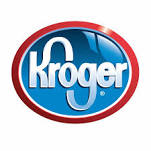 A spokeswoman for Kroger in Georgia said last week that the company's supply of liquid – or suspension formula – normally given to children is "limited."
Liz Chapman, Kroger's Atlanta division pharmacy clinical sales manager, noted that she has had calls from Kroger pharmacists asking if they can compound the medication if needed. She said she hasn't heard of any cases of that occurring.
Compounding is when pharmacists mix solutions to tailor the medication to patients' needs.
One independent drug store company with stores throughout the South said last week that it has seen a surge since the first of the year in requests for help from big-name chains in metro Atlanta.
"A lot of the larger chains are sending patients in our direction," said Tim Taylor, regional operations manager for Moye's Pharmacy, part of Pierce Pharmacy Management, a chain of 22 stores in Georgia, Florida, Tennessee and Texas.
"They're sending people to our stores for the actual medication," he said. "From what I've been told, pharmacies are telling our stores they can't get brand-name or generic at all."
Pierce's five Moye's Drugstores in Henry County have been fielding calls from big-name pharmacies in Clayton, Henry and Spalding counties. Similarly, the big-chains are sending customers to Pierce's Wender & Roberts pharmacies in Buckhead, Roswell and Dallas, Taylor said.
"A lot of the chains order through their main hub," Taylor said. "We have generic wholesale houses that carry the generic Tamiflu. The big chains likely buy from a main source."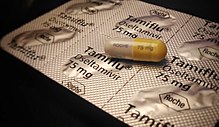 Moye's pharmacist Phil Hopkins said last week that his Hampton store ordered "a bunch of Tamiflu" early in the season and that doing so had helped.
"We've had a lot of chains — CVS is the main one — that have sent people over this way because they were unable to get it," Hopkins said. "So we're stocked pretty good. If I tried to get an order today I couldn't get it."
Yet by last Tuesday night, Moye's Hampton store had run out of the generic suspension Tamiflu for children.
"I saw at least 15 to 20 people come in just for the suspension," Hopkins said. "That's very unusual. That's because nobody had the suspensions" elsewhere.
A bottle of the children's name-brand Tamiflu can cost almost $200, while the generic is about half that price. Many insurers will cover only the generic.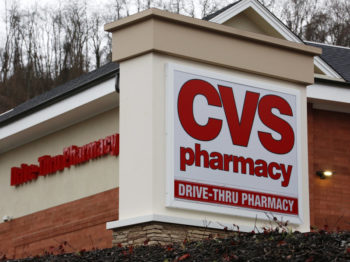 Hopkins said he has ordered more, "but vendors are experiencing intermediate back order and delays in production, so there's no guarantee we'll get any more before the end of the week."
Last Thursday, Hopkins said he'd scored a sufficient supply from neighboring pharmacies to meet demand from his store's customers.
Efforts to reach CVS were unsuccessful. In previous news reports, the company has stated: "CVS Pharmacy is not experiencing widespread shortage of any flu-related medications, including Oseltamivir. As demand increased, inventory levels vary story by store, day by day."
Many local retail and independent pharmacies in the Augusta area are having trouble keeping the antiviral drug on its shelves, WJBF reported.
Dr. Phillip Coule with Augusta Health says this flu season has made the drug almost impossible for patients to get their hands on.
"There is a little bit of a shortage of Tamiflu or oseltamivir in the community," said Coule, according to WJBF. "I don't know if the local pharmacies have had the opportunity to replenish their stock but I know as of a day or two ago, most of the retail pharmacies are out."
Tammy Joyner is a freelance journalist based in Atlanta.