Since 2015, America's leading sports medicine doctor and his investment partners have sought to build a $100 million facility in Alpharetta that would create 500 jobs.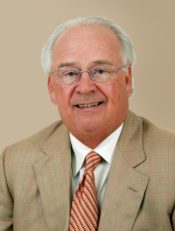 But Georgia appears to be running out of time to get the project done.
The surgery center and training center, envisioned as the leading destination for sports injury treatment and performance training, would go to Texas instead if Georgia doesn't act quickly, the facility's backers say.
"This is a really big deal,'' state Sen. John Albers said Thursday at a legislative hearing on a bill that would facilitate the creation of the Legacy Sports Institute here in his district.
The center is associated with the famed orthopedic surgeon Dr. James Andrews of Alabama, whose notable athlete patients have included Bo Jackson, Michael Jordan, Jack Nicklaus, John Smoltz, Drew Brees and Brett Favre.
"Nothing like this exists today," Albers, a Roswell Republican who's the lead sponsor of Senate Bill 462, told the Senate Economic Development and Tourism Committee.
What's holding up the Georgia project is a tangle of health care regulatory and court decisions. Albers' bill aims to cut through this red tape. But in the hearing Thursday, the Senate committee failed to take a vote on the legislation, which was introduced fairly late in the General Assembly session.

Time is increasingly a factor in the legislation's chances.
"Crossover Day'' at the Legislature looms next Wednesday. That's the deadline for a bill to be passed by at least one chamber of the General Assembly to have a chance of final passage during the session, though bills are occasionally revived after the deadline by having their language attached to other legislation.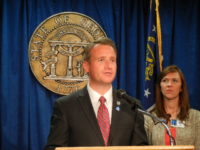 If the Legacy Sports Institute backers don't hear positive news soon from Georgia, they say they will put the project in Houston, because they say Texas has no regulatory "Certificate of Need'' process.
Certificate of Need is the state's complicated regulatory apparatus that governs the construction and expansion of health care facilities and services. CON draws annual fights in the Legislature, and constant regulatory battles among industry players in the state.
The current CON rules are fiercely defended by most of the state's hospitals, whose representatives packed a committee hearing room Thursday. Albers' bill would exempt the sports medicine center from CON requirements.
The state Department of Community Health in 2016 approved the Andrews project as an exception to the CON rules, citing ''the type and quality of care that is not currently available'' in the area.
But WellStar North Fulton Hospital and Northside Hospital appealed that decision through the legal system, and a Superior Court judge in Fulton County ruled in the hospitals' favor, reversing the state approval. This month, the state Court of Appeals affirmed the Superior Court's decision.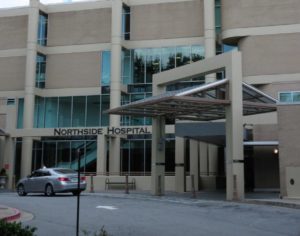 A spokeswoman for Northside declined comment Friday on its opposition to the project, and referred a reporter to its arguments against the facility made to state regulators. WellStar Health System said Friday in a statement that it "has joined other health care providers in the market to oppose this outpatient facility. We believe the courts made the correct ruling in reversing the Department of Community Health decision."
Andrews, 75, who has been in practice in 1972, is no stranger to Georgia. He began his orthopedic surgery career in Columbus.
Clemson football coach Dabo Swinney, NBA great Charles Barkley, and boxing legend Evander Holyfield all wrote letters in support of building the Atlanta facility, which would also serve youth and high school athletes.
The sports complex backers circulated a letter Thursday signed by Smoltz, the Hall of Fame Braves pitcher who credited Andrews with extending his baseball career.
"So many great athletes make their home in Georgia, but currently travel to Dr. Andrews' Alabama facility to get his expert help,'' said the letter. "It would be a shame if Dr. Andrews and his clinic are denied here in Georgia the opportunity to help so many people."
The surgery center pledges to provide uncompensated indigent and charity care in an amount equal to or greater than 3 percent of its adjusted gross revenue, Albers said.
"We're not looking for any state support,'' Gina Lee, project director, told the committee Thursday, and added that it was ''a dream'' of Andrews to have a Georgia surgery center.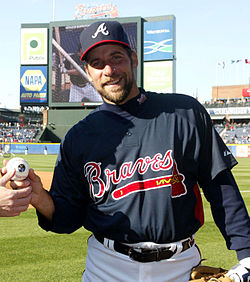 Albers told GHN after the hearing that he is still hopeful the project can be built here.