The Robert W. Woodruff Foundation has pledged $400 million for Emory health care initiatives in what would be the largest gift to the historic Atlanta university.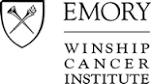 The aim of the gift is to find new cures for disease, develop innovative patient care models and improve the health of individuals in need, Emory said.
The gift will help create two new buildings: a Winship Cancer Institute Tower in Midtown, and a Health Sciences Research Building on Emory's Druid Hills campus.
"This is an extraordinary gift at an extraordinary time in Atlanta's history," said Emory President Claire E. Sterk in a statement. "We are grateful and honored to be the recipients of the Robert W. Woodruff Foundation's stalwart trust in our mission. The legacy of Mr. Woodruff lives on, and even today, his spirit of generosity is creating hope for those facing the most difficult days of their lives."
Russ Hardin, the foundation's president, told GHN on Monday that the gift continues the vision that Robert Woodruff had for Emory and health care in Atlanta.
Woodruff (1889-1985) was president of the Atlanta-based Coca-Cola Company from 1923 until 1954, and his philanthropy in Atlanta and Georgia was legendary. He became a major benefactor of Emory beginning in 1937. He and his brother, George, set what was then a record in 1979, giving Emory $105 million — the first nine-figure gift to an institution of higher education.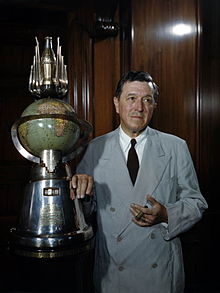 In the 1930s, Woodruff "was determined that Atlantans could get the health care they need locally,'' Hardin said. Woodruff helped support Emory School of Medicine and the Winship cancer center. Woodruff's mother, whose maiden name was Winship, died of cancer.
Hardin noted that Emory Winship Cancer Institute is Georgia's first and only National Cancer Institute (NCI)-designated Comprehensive Cancer Center. The center "gives Georgians access to clinical trials locally,'' he said. "Georgia has a very high incidence of cancer."
The new funding "is a signal of our confidence in Emory's leadership,'' Hardin added. The gift will allow the cancer center to see more patients and for Emory to conduct breakthrough research, he said.
The cancer building in Midtown Atlanta will provide needed infusion facilities, operating rooms, clinical exam rooms, spaces for rehabilitation, imaging technology and clinical research capacity.
The new Health Sciences Research Building will house faculty and staff who are charged with developing a pipeline of cures, interventions and prevention methods, Emory said.
Research teams working in the facility will partner with Emory colleagues to target five emerging priorities in 21st-century medicine: brain health; cancer; heart and vascular health; immunology and infectious diseases; and radiology, biomedical engineering, and imaging sciences. In partnership with Children's Healthcare of Atlanta, Emory researchers in the new building also will investigate childhood diseases, focusing on discoveries that advance treatments and cures.
"This gift will allow us to accelerate the scientific discoveries needed for breakthroughs in patient care and to extend our reach in reducing the burden of disease for patients and their families," Dr. Jonathan Lewin, Emory's executive vice president for health affairs and CEO of Emory Healthcare, said in a statement.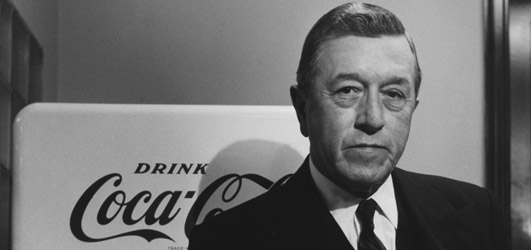 "The Robert W. Woodruff Foundation has provided unparalleled philanthropic support to Emory," said Robert C. Goddard III, chair of the Emory Board of Trustees. "Our Woodruff Health Sciences Center would not be what it is today without the foundation's vision and commitment. We are indeed grateful."