Georgia received four F's and one C grade for its anti-tobacco work in the annual "State of Tobacco Control'' report, released Wednesday by the American Lung Association.
The grades mirror those the group has given to the state for years.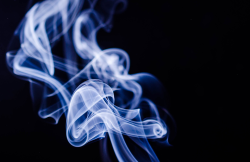 The F's came in categories that included funding for state tobacco prevention programs. Also flunking in the report were Georgia's coverage and access to services to quit tobacco; not having 21 as a minimum age for sale of tobacco products; and the state's level of taxation on tobacco products.
Georgia's relatively low tax on cigarettes has been an annual target for anti-smoking advocates.
The state's lone C grade came for the strength of its smoke-free workplace laws.
Tobacco use remains the leading cause of preventable death and disease in the United States and in Georgia.
The adult smoking rate in Georgia is 17.9 percent, slightly higher than last year's figure, and above the national average of 16.4 percent. The high school smoking rate is 10.8 percent, also above the national mark.
Tobacco causes more than 11,600 deaths in Georgia annually, and its direct health care costs in the state amount to more than $3 billion a year, the report said.
The Lung Association pointed out that Georgia has the third-lowest tobacco tax in the U.S., at 37 cents per pack. The average state tax is $1.72 per pack, according to the Lung Association.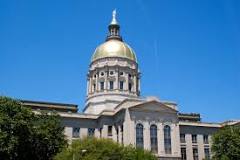 A hike in the cigarette tax has been proposed in past Georgia General Assembly sessions, where opposition to tax increases in general is strong. Currently, there doesn't appear to be any political momentum to raise the levy in this year's legislative session.
"Despite a growing population with increasing health needs, state leaders have repeatedly overlooked a tobacco tax increase as a source of funds to meet these challenges and reduce smoking rates,'' said the Lung Association report.
The national report did not give any straight-A report cards. The worst states, scoring F's in all five categories, were Mississippi, North Carolina, Texas and Virginia. The most improved were California, Kentucky, New Jersey, Oregon and South Carolina.
The State of Tobacco Control report said:
** Kentucky and South Carolina led the way in providing comprehensive access to "quit smoking" treatments for low-income populations.
** Louisiana and Texas also made progress by passing strong smoke-free laws at the local level, including two big cities — Baton Rouge. La., and Fort Worth, Texas.
** Indiana, North Carolina and Tennessee all saw $1 million or more increases in funding for their state prevention programs. California saw a massive $250 million increase in funding due to the $2.00 tobacco tax increase approved by voters in November 2016.
** Three states – New Jersey, Oregon and Maine – and many local communities passed laws raising the minimum age of sale for all tobacco products to 21. This brings the national total to five states that have acted to reduce youth tobacco initiation and save lives.
Raising the tobacco sale age to 21 "has great potential'' for reducing death and disease, said June Deen, senior vice president for the American Lung Association in the Southeast.
She said Georgia also should increase the money it appropriates for its tobacco quit line. "It's a great service,'' Deen said. "When they market it a little, they get lots and lots of calls.''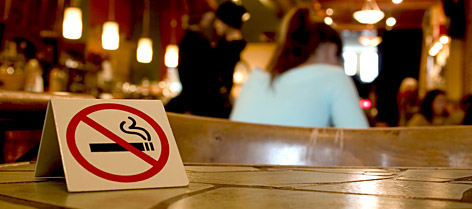 Deen also called for Medicaid in Georgia to cover more comprehensive smoking cessation benefits, as South Carolina has done. "We know people try to quit several times before they quit for good."
She noted that Columbus and Augusta have made proposals for smoke-free laws, and she urged Atlanta to take up the issue. "This is a great time. We have a new major, and a new council. We need to match New York, Los Angeles, and Chicago."
Responding to the report, the state Department of Public Health said late Wednesday that though significant work remains to be done on tobacco control, "we are making progress."
Cigarette smoking continues to decline nationally and in Georgia, said Public Health spokeswoman Nancy Nydam.
The agency, she said, "is working with community partners to achieve the goals outlined in our strategic plan of less than 8 percent of youth using tobacco and 13 percent of adults using tobacco by 2020."
Currently 124 out of 181 school districts in Georgia have tobacco-free policies, protecting nearly 1.5 million students, Nydam said.
Use of alternative forms of tobacco products such as e-cigarettes among youth "continues to be a concern, as does exposure to secondhand smoke for minority and low-income populations especially,'' she said.
Health systems across the state, such as Northside, WellStar, Tanner, Grady and Navicent, are joining the fight against tobacco use, Nydam added.
Here's a recent study of e-cigarette use — and how it may lead teens to start using tobacco products.