The tractor trailer-sized structure sits outside Grady Memorial Hospital's ER, looking like some huge tent assembled outside a major entertainment or sports event.
But the unit will open Tuesday morning as a mobile emergency department, with 14 beds, leased by Grady to handle its soaring ER numbers. The fully equipped structure is wired and ready to start delivering medical care.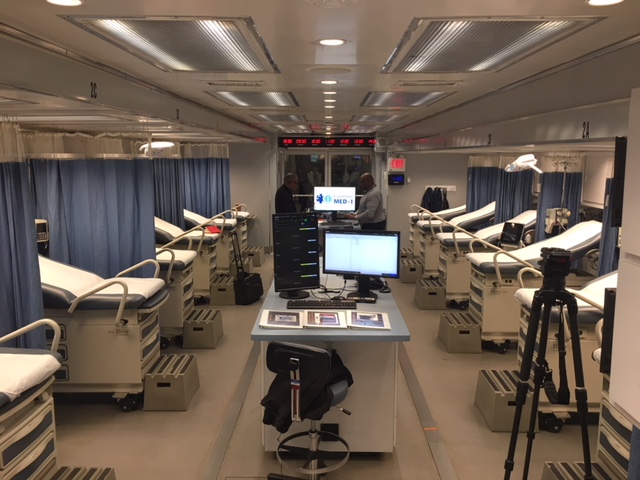 Grady brought in the Carolinas MED-1 unit in the wake of a recent surge in ER patients.
Like other Georgia hospitals, Grady has seen high numbers of patients during this intense flu season.
Typically, the Atlanta safety-net hospital sees 400 ER patients a day. Lately, though, the number has moved above 500. And while flu has contributed to the increase, it has also included many patients with other viral illnesses, Dr. Hany Atallah, chief of emergency medicine at Grady, said Monday.
The unit – deployed by Charlotte-based Carolinas HealthCare System — has been used as a temporary hospital during disasters, including seven weeks in coastal Mississippi during the Hurricane Katrina recovery effort in 2005. It has also been deployed for major events and for hospitals that are doing renovations.
This is the mobile ER's first use in Georgia, and Grady has arranged for a 30-day setup.
It will serve ambulatory emergency patients 24/7, said Grady spokeswoman Denise Simpson, who added that other metro Atlanta hospitals are also seeing an increase in ER volume. "Everybody's numbers are up,'' she said.
Atallah said he's glad that Grady decided to lease the MED-1 unit.
"Senior administration has been terrific in giving us the resources we need to provide care to our patients,'' he said.