Five Georgians have died from the flu, which has also led to more than 300 hospitalizations in metro Atlanta this season, state officials report.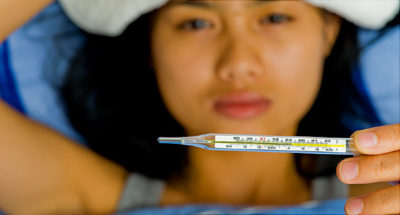 Georgia hospitals are seeing "a significant and rapid increase of patients'' coming in with flu, the Georgia Hospital Association said Saturday. "This has placed an added strain on already limited supplies of IV solutions and medicines."
Several hospitals in the state are restricting visitors during the flu surge.
Flu is widespread in every state except Hawaii.
In one slightly hopeful sign, CDC officials said Friday that this flu season may have reached its maximum intensity. Dr. Dan Jernigan, director of the Influenza Division at the CDC, said, "The season has started early and it is probably peaking right about now."
In Augusta, AU Medical Center is filled with patients with respiratory disease that probably started as flu, the Augusta Chronicle reported. And University Hospital had 18 patients with flu hospitalized Friday, "which is very high," spokeswoman Rebecca Sylvester said.
Both Augusta hospitals are struggling to get sufficient IV fluids, due to a national shortage caused in part because the manufacturers are in hurricane-ravaged Puerto Rico, the Chronicle reported. Hurricane Maria in September was Puerto Rico's worst natural disaster ever, knocking out power throughout the island, and in many areas it still has not been fully restored.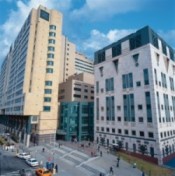 Grady Health System's emergency department visits are up 7 percent to 10 percent because of recent flu or flu-like illnesses, a spokeswoman said, according to WSB-TV. Children's Healthcare of Atlanta confirmed that child flu cases at CHOA hospitals have more than doubled over the past few weeks from an average of 12 percent to 28 percent, WSB reported.
The predominant strain of flu circulating in Georgia and around the country is influenza A (H3N2). This strain can be especially hard on the very young, people over age 65, or those with existing medical conditions, according to the Georgia Department of Public Health.
Public Health officials in Georgia have urged residents for months to get flu shots, and they say it is still a good idea.
"It is not too late to get a flu shot," said Dr. Patrick O'Neal, the DPH commissioner. "Every individual over the age of 6 months should get a flu vaccine – not just for their own protection, but to protect others around them who may be more vulnerable to the flu and its complications."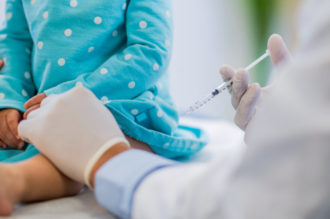 Flu symptoms and their severity can vary from person to person, and can include fever, coughing, sore throat, runny or stuffy nose, body aches, headaches, chills and fatigue. If you think you have the flu, call or visit your doctor.
Nationally, the Associated Press reported that hospitals have set up tents to handle patient overflow. Doctors are putting in double and triple shifts. Ambulances have been sidelined while paramedics waited to drop off patients.
On Thursday, Alabama Gov. Kay Ivey declared a public health emergency for the state. AL.com reported that hospitals in seven of the state's eight health districts were at 90 percent capacity on Friday.
Georgia Public Health officials say to prevent the spread of flu, people should follow these guidelines:
Wash your hands frequently with soap and warm water. If you don't have access to soap and water, alcohol-based disinfectant gels are the next best thing.
Cover your nose and mouth when coughing and sneezing to help prevent the spread of the flu. Use a tissue if one is at hand, or cough or sneeze into the crook of your elbow or arm.
Avoid touching your face, as flu germs can get into the body through mucus membranes of the nose, mouth and eyes.
If you are sick, stay home from school or work. Before returning to school or work, you should be naturally free of fever (without having to use anti-fever medications) for at least 24 hours.