An influential task force of Georgia House members has approved a set of bold proposals to bolster rural health care in the state.
The recommendations from the House Rural Development Council include expanding insurance coverage through a Medicaid "waiver'' project and making a fundamental change in the state's licensing laws known as Certificate of Need (CON).
The report's proposals, approved Wednesday, also include streamlined billing for health care services; requiring nursing homes to have telemedicine capability; and allowing expanded responsibility for health care providers who are not physicians.
The CON proposal, in particular, is already generating rumblings within Georgia's hospital industry. The CON laws, though relatively little known to the general public, play a big role in how the state's health care business operates.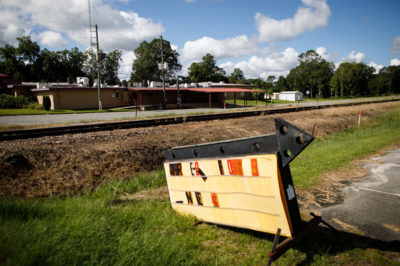 Rural health care problems have become a prime focus of Georgia political leaders over the past few years. One big issue is the constant financial trouble afflicting rural hospitals.
Six rural hospitals have closed in Georgia since the beginning of 2013, though two of them have reopened as downsized facilities. In addition, six of the state's 159 counties have no physician, 63 counties are without a pediatrician, 66 without a general surgeon, and 79 without an OB-GYN. The medical provider shortage is expected to deepen, the council report said. (Here's a recent GHN article on rural hospitals' struggles.)
The council, which held 18 meetings in 11 communities, also made recommendations to boost the rural Georgia economy on the issues of general workforce, broadband Internet access, development and education.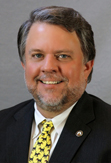 But state Rep. Terry England (R-Auburn), co-chairman of the group, said Wednesday at the council's meeting in Milledgeville that health care was "the No. 1 topic we've heard throughout the state and [in] all our meetings.''
All the issues troubling rural Georgia are intertwined, England noted. But he declared, "If health care is not available in a rural area, economic development will never happen.''
The report expressed the woes of rural Georgia in stark terms. "In addition to the aging of rural Georgians, rural populations on the whole are sicker, have less or no access to prevention and services, are more likely to suffer from mental illness and chronic diseases, have higher rates of teen pregnancy, and higher mortality rates,'' it said.
In other recommendations, the council urges:
** Providing liability premium relief for medical providers who practice in rural counties, have extended hours and meet certain other conditions.
** Creating a Rural Center for Health Care Innovation and Sustainability, which will provide mandatory training for hospital CEOs, board and authority members.
** Enabling the Department of Community Health to develop an 1115 Medicaid waiver for a five-year demonstration project to shift to a delivery model with care coordination for the uninsured who are at 100 percent of the federal poverty level or below.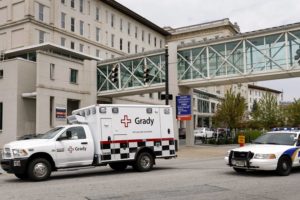 The waiver idea would appear to open the door for an existing proposal from Atlanta's Grady Health System. That waiver idea focuses on using federal matching Medicaid dollars to help set up pilot sites that would give coverage to the uninsured, then manage their care and potentially improve their health.
Grady in Atlanta, Memorial Health in Savannah, and a small group of rural hospitals were seen as the initial sites in the coverage plan, which has remained stalled over the past two years.
The task force's proposals will now go to the Georgia General Assembly for consideration. It convenes next month.
Jimmy Lewis, CEO of HomeTown Health, an organization of rural hospitals in the state, called the council's recommendations "an outstanding initiative whose time has come.''
"This puts the issues on the table,'' he said Thursday, adding that adopting the recommendations could slow down the trend of rural hospital closures.
Lewis also said more broadband coverage would help connect patients in their homes with monitoring from health care providers.
Another CON fight coming up?
One council proposal expected to generate opposition involves the CON process. The regulatory apparatus that governs where health care facilities can be built and what services they can offer has sparked annual battles in the General Assembly.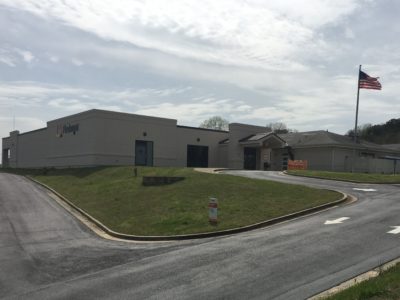 The recommendations on CON include facilitating what the council called "micro hospitals,'' with limited beds and 24/7 care. An example is the Piedmont Healthcare facility in Ellijay, which is basically a freestanding emergency room, but with links to a full-service hospital in nearby Jasper.
The biggest change would create a two-tiered system for CON. The first would keep the regulations in place for service areas of 85,000 people and below, protecting rural hospitals from competition by surgery or imaging centers.
But for areas above that population threshold, CON would essentially go away for hospitals and organizations.
Monty Veazey, president of the Georgia Alliance of Community Hospitals, said in a statement Thursday, "We appreciate the House Rural Development Council's hard work throughout this past year to identify solutions to assist rural Georgia and are glad to see recommendations such as the expansion of broadband that could play a role in expanding access to care. We are concerned that the proposal to change Certificate of Need laws in urban areas could have an adverse impact on hospitals not only in rural Georgia, but throughout our state as they struggle to maintain expensive services such as emergency medicine and neonatal intensive care. As such, we oppose any changes to Certificate of Need."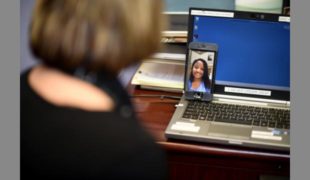 Ethan James of the Georgia Hospital Association said the council's focus "was clearly to ensure access to care for patients in rural areas. GHA unquestionably supports that intent and recognizes the many opportunities for innovation. However, sweeping changes to the Certificate of Need program is of significant concern to the hospital community. We will look forward to working with policymakers on protecting our hospitals' ability to meet the needs of their patients and communities.''
Another proposal expected to draw opposition is expanding what's known as the scope of practice for non-physician medical personnel such as EMS staff, pharmacists, physician assistants (PAs) and social workers. The change would allow them to provide services such as chronic case management; urgent care; telemedicine; and post-hospital visits to avoid readmissions.
Last month, a Senate study committee recommended that the state allow advanced practice registered nurses (APRNs) broader medical authority if they work in rural counties where health care services are inadequate. Under current state law, nurse practitioners and other advanced nurses in Georgia can prescribe medications only under a collaborative agreement with a physician.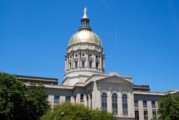 That recommendation is opposed by a leading physician organization, the Medical Association of Georgia.
MAG's president, Dr. Frank McDonald, said in a statement Thursday that his organization supports the Rural Development Council proposals that would help physicians and other practitioners in rural areas, including insurer credentialing and premium relief.
"MAG also believes that lawmakers need to ensure that patient safety is not undermined in any way,'' McDonald said. "Finally, MAG believes that every health care team should be physician-led. MAG looks forward to working with state legislators and other key stakeholders to ensure that Georgians who live in rural areas have access to the best-possible health care."
State Rep. Clay Pirkle (R-Camilla) told fellow council members Wednesday that expanding some non-physicians' medical authority "is vital. Some counties don't have a doctor."