Kathy Brooke of Smyrna is facing a major hassle at a time in her life when she wants fewer problems, not more. The recently diagnosed cancer patient is going to have to get a new doctor at the start of the new year.
Many consumers — whether with work-based coverage or government insurance — face the prospect of switching physicians during benefits Open Enrollment season. It can be an emotional time for someone who's had a longtime relationship with a trusted doctor. For many people, the stress is real, even if the change ends up working out fine.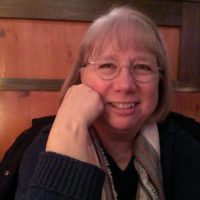 Individuals set to transition to a new provider appear especially common in metro Atlanta this year.
The reason is that Blue Cross, the state's largest insurer, has pulled out of 74 of Georgia's 159 counties for 2018 exchange coverage, including those counties in metro Atlanta. That means tens of thousands of Georgians in the state exchange have been forced to look for a new health plan in November and December, instead of just re-enrolling in the old one.
Brooke has multiple health conditions in addition to her cancer, and says the coverage transition has put her "under extreme stress.''
Her current primary care doctor is not a member of her two alternative health plans, Ambetter and Kaiser Permanente. And Brooke is due for a check-up, as well as to start chemo and radiation treatment for anal cancer. She'll have to find an oncologist as well.
Brooke who lost her job as an administrative assistant, has been satisfied with her coverage through the health insurance exchange with Blue Cross and Blue Shield of Georgia. "I love Blue Cross and Blue Shield,'' she says. But soon she will have to give it up — at least for now.
If she were a few months older, her situation would be different. Brooke will turn 65 in March and become eligible for Medicare. Under that government program, Blue Cross again will be an option for her. Until then, though, she's 64 and needs to replace her coverage. She must sign up for a plan that will cover the months of January and February 2018.
Some patients in no mood to change
Many other exchange members, meanwhile, are signing up for new coverage for the whole of next year.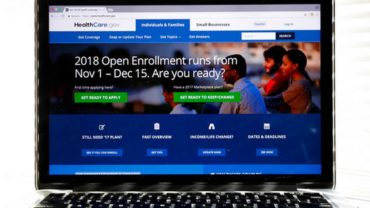 "A lot of people are having to switch doctors,'' says Marc Jenkins of Insure Georgia, the leading insurance navigator organization in the state.
Exchange members with chronic health conditions have more difficulty with the transition, Jenkins adds.
"The people with chronic illnesses are angry,'' he says. "They rely on the physicians they see. The people who don't have these illnesses, it's not as much of a big deal.''
Elijah Hall, 58, of Acworth also must pick a new health plan. Hall, a diabetic, says he has been going to the same medical practice for more than 10 years. "They're just great people,'' he says of staff there. "I go to them three times a year. They know everything about me.''
But he'll be going to a different doctor in the coming year.
"I'm kind of upset about it,'' says Hall, a house painter. "But I need the insurance."

Blue Cross, in addressing the pullout, said in a recent statement that "due to the uncertainty of the individual health insurance market, we had to make the unfortunate decision to no longer provide individual plans throughout the state. Blue Cross and Blue Shield of Georgia is committed to continuing discussions with policy makers about solutions that will help stabilize the market and allow us to increase our offerings in the future.''
The company, through a spokeswoman, said Wednesday that it could not comment on Brooke's situation, citing privacy laws.
Brooke says she and an insurance navigator have tried to get her exempted from the Blue Cross cutoff through a "continuity of care'' provision of Georgia law.
She says they were turned down, and that a company official said the continuity provision didn't apply to her situation.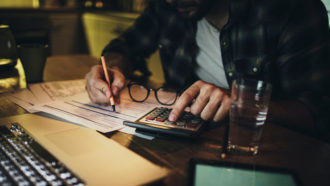 The state Department of Insurance says the continuity law does not apply to Brooke's situation. It applies only when a contract between a physician and an insurer has been terminated, says Greg Hawkins, director of the agency's Consumer Services division.
The laws says that an enrollee "who is suffering from and receiving active health care services for a chronic or terminal illness or who is an inpatient shall have the right to continue to receive health care services from that physician for a period of up to 60 days from the date of the termination of the physician's contract.''
Sixty days is all Brooke needs.
She was diagnosed with cancer last month. There's a 90 percent survival rate, she was told. "The surgeon is very upbeat."
"January and February are the problem,'' Brooke says. "I would love to stay with Blue Cross and Blue Shield of Georgia."