The digital revolution has swept over health care, as wearable devices, electronic medical records and other computerized innovations have become pervasive.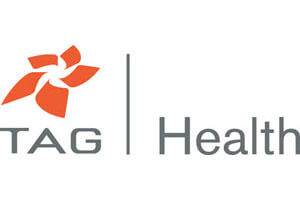 Yet some frustrating connection problems and other technical hiccups have often thwarted the potential payoff of these breakthroughs, with improvements in the quality of care not always as dramatic as one would hope.
That was a central message of experts during two panel discussions at the Health IT Leadership Summit, held Tuesday in the Atlanta suburb of Dunwoody.
The metro Atlanta site for the conference reflected the growth of the area, and Georgia in general, as a hub of health care IT. Georgia is home to more than 225 health IT companies, which employ about 26,000 people in the state.
The summit was established in 2010 by the Georgia Department of Economic Development, Metro Atlanta Chamber and Technology Association of Georgia (TAG) Health.
Companies in the industry offer a range of products and services, from electronic health records, medical billing and revenue management to diagnostics, preserving the security of information exchanges, and consumer health information. They may also work with companies like venyu.com/cybersecurity/ to improve their data management and security.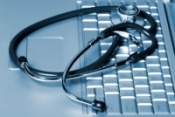 One such company is TQIntelligence, whose CEO, Yared Alemu, told a summit audience, "The digital revolution is unfolding as we speak."
Technology can help identify chronically ill patients and help with their care, thus lowering these medical costs, he said.
Those electronic connections currently can be "clunky,'' said Patrick Hammond, CEO of Atlanta-based Emory Healthcare Network. Electronic medical records haven't delivered on the promise of making the doctor's world simpler and easier, he said.
Compared to the past, a physician treating a patient "is getting a ton of information" now, but it should be more functional than it is, Hammond said.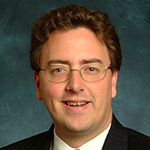 The future, he added, will favor the health care organizations that better handle the transitions of care for patients, such as from a hospital or outpatient center to the home.
And the health care system will be better served by patients helping with their care, Hammond said, stressing the need "to get them to provide information that means something to them and to the providers.''
Dr. John Brennan, executive vice president of Marietta-based WellStar Health System, said health insurers must help fund the cost of care management of patients.
Consumers will have more information and clout in the future, Brennan said. They will get information on which hospital has the highest mortality rate, and choose accordingly. "Hospitals will become much more efficient," he said.
Physicians are willing to adopt new ways, said Dr. Michael Koriwchak, of ENT of Georgia. "Doctors will change in a heartbeat if we're not coerced by regulations.''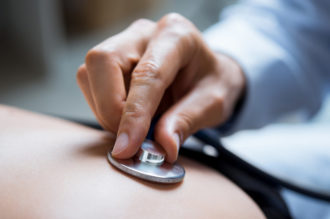 He endorsed a new payment model, direct primary care, under which a medical practice would charge patients a monthly, quarterly, or annual fee that covers all or most primary care services — including clinical, laboratory, and consultative services — and care coordination and comprehensive care management.
The data revolution, meanwhile, has raised patients' fears about the privacy of their medical information. Breaches of health information have made headlines on a regular basis, and huge data leaks in other industries have undermined public confidence in cybersecurity.
But the answer to the security problem is not less technology but better technology, summit participants said. "Privacy is paramount,'' said Meghan Conroy, CEO of CaptureProof, a digital platform that allows patients, doctors, labs and insurers to transfer photos, videos and medical records through a closed, secure system.

Ryan Jones, CEO of Atlanta-based IT firm Florence Healthcare, said an important next step is allowing patients to have portability of their medical data — and then informing them that they can donate their data to develop cures for disease.
A big remaining challenge is how to influence consumers to maintain healthy lifestyles, said Mike Nolte, CEO of Influence Health.
"Many [health care] organizations are beginning to look more like retailers . . . and to focus on people as consumers,'' Nolte said.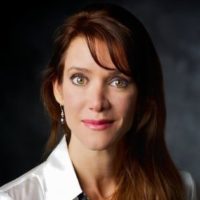 Melissa Bader, global program manager for Google, said new technology will focus on getting "out in front of a disease [so] you're aware of certain tendencies before symptoms manifest."
She cited a Google contact lens project that would create an alternative for diabetes patients who now have to prick their fingers to test their blood glucose levels.
Instead, the "smart'' lens could monitor the glucose levels in people's tears.
"We need to [pursue] intervention early'' before a disease or health problem worsens, Bader said.