Piedmont Healthcare is continuing its hospital expansion push with an agreement to partner with a large Columbus system.
The deal, announced Thursday, would bring Atlanta-based Piedmont's hospital total to 10. Columbus Regional Health operates two hospitals in the city: Midtown Medical and Northside Medical.
The announcement comes just a month after Piedmont finalized its acquisition of Rockdale Medical Center, about 25 miles east of Atlanta. That hospital — in Conyers, the seat of Rockdale County — was purchased from LifePoint Health.
Piedmont and Columbus Regional Health had been in talks on a potential partnership since May.

Hospitals across Georgia have sought or completed similar deals recently, seeing them as a way to cut costs and obtain more negotiating power with health insurers.
Another recent example, in metro Atlanta, is Northside Hospital's pending deal with Gwinnett Health System.
The Piedmont/Columbus alliance would appear to lead to economies of scale, as well as beef up the system's clout in getting higher reimbursements from health insurers, said Craig Savage, a consultant with CMBC Advisors in North Carolina, who has done work in Georgia.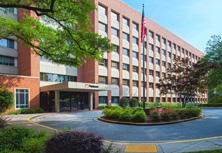 Piedmont may be looking to develop a regional or statewide health system, Savage added.
Columbus, with its location just across the Chattahoochee River from Alabama, and roughly at the midpoint between the northern and southern halves of Georgia, is traditionally the gateway to a large area that is far from Piedmont's Atlanta-area base.
"We're excited to move forward in the partnership process with Piedmont," said Scott Hill, CEO and president of Columbus Regional Health, in a statement. "The Boards of Columbus Regional Health, Piedmont Healthcare and the Medical Center Hospital Authority have collaborated to bring us to the point where we're poised to meet the health care needs of our community now, and well into the future."
The Piedmont/Columbus agreement will now be presented to the attorney general of Georgia for approval. A final decision from the AG about the combination is expected in the first quarter of 2018, officials said.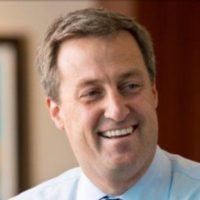 Kevin Brown, president and CEO of Piedmont Healthcare, said in a statement, "We are pleased to have board approval on the agreement between Piedmont and Columbus Regional. Columbus Regional has a long history of delivering quality health care to the west Georgia community, and it's a privilege to partner with them in these efforts. This is an important step in achieving that goal."
Consultant Chris Kane of Progressive Healthcare noted that Piedmont recently added Athens Regional Medical Center as well.
"With Athens and now Columbus in the portfolio, Piedmont has credibility in competing and winning beauty shows for strategic partners,'' Kane said. "The number of opportunities and intensity of this type of competitive process will increase as more hospitals seek a strategic partner in a difficult business environment."
A spokeswoman for Piedmont said Thursday that it does not currently have any other such partnerships in the works.
"We're approached regularly by organizations wanting to partner, and we assess each opportunity to determine whether they'd be a good fit for Piedmont and if Piedmont can bring value to the community,'' said Amanda Bartlett, the spokeswoman. "That being said, we do not have any other partnerships on the horizon to discuss at this point."
Dave Smith of Kearny Street Consulting said the Columbus deal shows that Atlanta-based hospital systems are willing to move outside the metro area. "In the short term, it gives Piedmont more leverage'' in negotiations with health insurers, he said.
The bargaining power on payment rates "keeps going back and forth'' between insurers and medical providers, Smith said.