Crowdfunding now a major force in health care, but the competition for sympathy can be tough
Maurice Tanner has some good days, but many more bad ones.
On the bad days, he's depressed and tired. "I cry a lot," he says, in a soft, almost apologetic tone.
On a bad day, he sits in a rocking chair on the wooden porch of his house near Oxford in metro Atlanta, wearing his slouch hat and staring out at a gravel path that leads to a small road. He looks at the lush grass, the large oak trees, the neighbor's mobile home and a gray propane tank.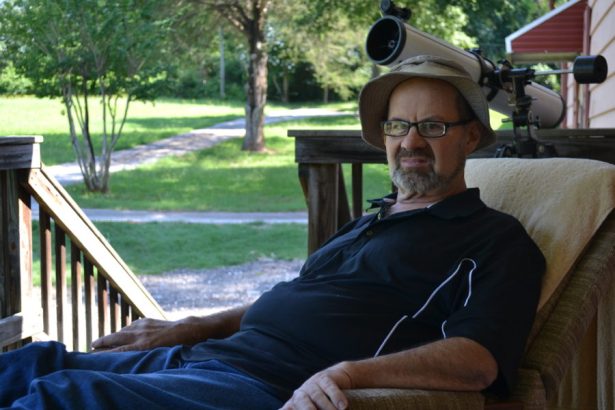 In March, Tanner, who is 62 and tall, with a shuffling walk, was diagnosed with stage four prostate cancer. The tumor has spread to his bone marrow and lungs. He also suffers from myasthenia gravis, a chronic autoimmune disorder that causes severe muscle weakness, as well as from diabetes and epilepsy.
On a bad day, he wonders how much longer he can afford to be sick. That's why his wife, Katherine, started a crowdfunding campaign for him on GoFundMe.com.
"I thought, 'How can we pay for all those treatments?' " she says. "Then someone at church suggested I give crowdfunding a try."
Crowdfunding first got attention as a way for inventors, entrepreneurs and aspiring filmmakers to raise money to finance their projects. But in the past few years, another category has emerged and seen exponential growth: health care. Increasingly, people are asking friends and strangers on the Internet to help them pay their medical bills.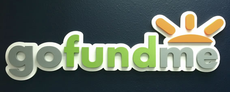 For GoFundMe and YouCaring, two of the world's largest social fundraising platforms, medical crowdfunding has become a booming business.
"Health care is our largest fundraising category," says Jesse Boland, director of online marketing at YouCaring.
For example, by 2016, industry leader GoFundMe had raised $2 billion, and $930 million for health care alone, according to a Nerd Wallet study.
Georgians, and Atlantans in particular, are very active donors, says Boland. Atlanta ranked No. 2 on the platform's 2016 "most compassionate cities" list.
Population density is a major factor for successful crowdfunding, says Boland. "But we also see fundraisers do well in rural areas."
For example, areas with large religious communities, of which Georgia has many, seem to respond well to calls for crowdfunding.
An idea whose time has come?
Projections suggest that the demand will keep rising. While attempts by Congress to repeal and replace the Affordable Care Act (ACA) may be on hold for now, instability in the insurance market could still lead to a situation, in 2018 and beyond, in which more Americans could join the ranks of the uninsured. According to a Gallup poll, 11.7 percent of Americans under 65 are currently without health insurance.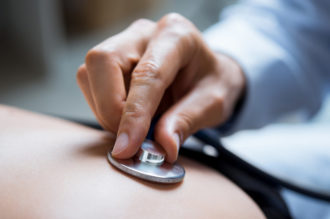 But it's not just the uninsured who turn to crowdfunding as a last resort. People with good health insurance often struggle to cover the cost of medical care: premiums, deductibles, copays, hidden fees for out-of-network providers, and uncovered treatments.
Maurice Tanner is on Medicare. He worked in construction most of his life, and later in a small factory in the food industry. When his myasthenia gravis got worse, a few years ago, he was placed on disability. For every CT scan, every MRI and every procedure, the copay is $300, and for every visit to a specialist he has to pay $45 out of pocket. Tanner sees many doctors these days, and he makes frequent trips to the emergency room, recently for a kidney stone.
"It really adds up," says Katherine Tanner, a woman with an austere face and light-colored eyes, as she lets herself sink into the chair next to her husband. She holds a stack of hospital bills and reminders in her hands.
"And we haven't even paid half of those," she says, shrugging her shoulders.
Together, the Tanners get about $2,100 per month in retirement and disability benefits. Seven months after Maurice's cancer diagnosis, they are already several thousand dollars in debt.
Maurice Tanner's cancer is treated with hormone therapy. He says he's lucky that Medicare picks up the cost for his prescription medication. A monthlong supply of his main cancer drug, Zytiga, is $14,100. He also takes medication for his epilepsy, and some homeopathic pills to relieve the effects of the myasthenia gravis, but insurance doesn't cover those.
"Americans will keep paying a significant share of their medical care out of pocket," says David Howard, a health economist at Emory University's Rollins School of Public Health. "That's always been that way, and it won't change any time soon."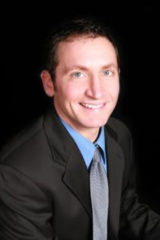 Howard also says that crowdfunding is a 21st century, social-media-facilitated version of charitable giving, which has a long tradition in American society. In the past, people gave through mutual aid societies; through their religious denominations; at charity concerts or sports events; or simply in a jar on the checkout counter of a neighborhood restaurant.
"The idea that members of a community take care of each other is an old one," says Howard.
He adds that digital platforms make access to fundraising easier, and at the same time lower the threshold for making larger donations. "Psychologically, the difference between $25, $50 and $100 isn't as salient when you're filling out an online form for a Pay Pal account or a credit card number as when you're digging money out of your pocket."
Sad stories and savvy marketing
Howard suggests that most crowdfunding campaigns "are not really raising money from a crowd." They are typically directed at family, friends, neighbors and associates. The larger the patient's social network, the more widespread the fundraising campaign. Few appeals reach many people beyond the ailing individual's own circles, Howard says.

Still, the goal of a digital crowdfunding is to leave as big an impression as possible on as many people as possible. Every campaign is a pitch — fiercely competing with thousands of others for attention, sympathy and money.
A study by the University of Washington/Bothell says that in the marketplace of digital health care fundraising, there is no level playing field. The study, "Producing a Worthy Illness," reports that fundraising efforts for children and younger people with exotic conditions and good chances for recovery fare better than efforts for older people with chronic diseases and a bad diagnosis.
Also, the type of illness matters. Conditions that often strike at random and are considered "unfair" seem to attract more sympathy and more donations — a horrific accident, for example, certain types of cancer (like breast cancer or leukemia) or genetic disorders. On the other hand, conditions thought to be a result of misguided human behavior, or somehow under the victim's control, tend to find considerably less compassion. Among those are lung cancer, substance addiction or mental health issues.
A key factor is marketing. Successful campaigners need to be media-savvy, the study's authors point out. On their websites, platforms like GoFundMe and YouCaring provide tips on how to start a successful campaign. For example, they suggest that people "use powerful language to create a sense of urgency in the donors," write a headline that's "short, descriptive, inspirational" and tell "a story that captures the crowd."
Such a compelling, persuasive narrative is ideally told through multimedia channels, the platform providers suggest, with lots of photos, videos, links and hashtags.
An example for a successful campaign is the story of Courtney Waldon, a young mother from Tallapoosa in northwest Georgia. According to her GoFundMe profile, and media reports, Waldon was the victim of a horrific campfire accident, which left her entire body and face severely burnt and disfigured. Her husband abandoned her and their daughter shortly after. That was in September 2016.
The campaign, started by her sister, has raised more than $388,000 to date.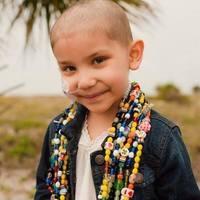 Or take the case of Karma Little, a young girl from Danville in Middle Georgia. Her crowdfunding profile says Karma was 3 when she was diagnosed with neuroblastoma, a high-risk cancer that often begins in the adrenal glands. After she entered a new round of experimental treatments, her campaign raised almost $23,000 from family, friends and strangers.
Karma's plight drew national attention and an outpouring of generosity, but her illness was too much for her. She died last month at age 7.
While crowdfunding has the potential to reach wider audiences and work along new technological platforms, health economist Howard says those marketing mechanisms apply to traditional charitable giving as well.
"People always make judgments when they're giving money," he says. "And, we always feel sorrier for some people than we do for others."
Howard thinks that medical crowdfunding, just like charitable giving in general, can be an important and meaningful addition to address the financial needs of individuals struck by illness or accident.
"But it can never be a systemic solution for the health care crisis in our country," he says. "I doubt it can close the gap in insurance coverage, especially for people with chronic conditions, and for those who need longer-term medical care."
Maurice Tanner has chronic conditions and a need for longer-term care. Unfortunately his story, though grim, is not necessarily the easiest kind to market in the crowdfunding world He's an older man, not an adorable little child; his condition is not exotic; and there's no expectation he will overcome his illness to inspire the world.
His profile on GoFundMe is rather sparse. It talks about the man before he got sick, that he enjoyed volunteering for the local fire department, that he always gave to the community and is now in need of help himself.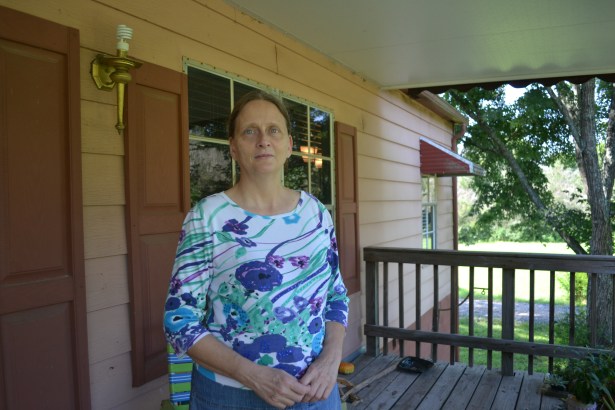 Katherine Tanner asked a friend to draft the campaign profile. "I knew what I wanted to say, but it just wouldn't come out right," she says with a weary smile.
Her fundraising goal is $55,000. "I don't think that's too much for cancer," she says. "The long-term costs are high."
So far, the campaign has raised a little more than $4,100, mostly from friends at the fire department and the church, and some from strangers who read about Tanner's story.
"We are very grateful," says Tanner. "Every dollar helps." He pauses, looks down on his feet. "If it was just me, I probably would have never done this. It's not who I am."
But he's glad his wife did reach out. With the help from donors, the Tanners want to pay off their debt and at the same time, keep paying for Maurice's rising medical needs — as much as they possibly can.
Tanner says he tries not to worry too much about his situation. Sometimes that works, but only on the good days.
Katja Ridderbusch is an Atlanta-based independent journalist who contributes to German and American newspapers, magazines and public radio stations. She frequently reports about health care in the United States.