While suicide rates have increased across the United States, the highest percentages are in rural counties, a new CDC report reveals.
That differential may reflect not only economic factors, but also insufficient access to mental health treatment in rural areas, experts say.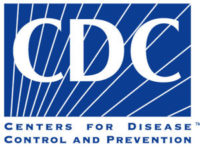 Overall, suicide death rates for rural counties nationally (17.32 per 100,000 people) were higher than medium/small metropolitan counties (14.86) and large metropolitan counties (11.92), the CDC reported late last week.
Dr. W. Vaughn McCall of the Medical College of Georgia (MCG) at Augusta University said Monday that there's a growing disparity in the economic status of rural vs. urban residents.
"There's a lack of access to mental health services of all kinds"' in rural areas, added McCall, an expert on suicide and chair of the Department of Psychiatry and Health Behavior at MCG.
Suicide is the tenth-leading cause of death in the nation. There were more than half a million suicides during the 2001–2015 period studied by the CDC.
"While we've seen many causes of death come down in recent years, suicide rates have increased more than 20 percent from 2001 to 2015. And this is especially concerning in rural areas," CDC Director Brenda Fitzgerald said in a statement. "We need proven prevention efforts to help stop these deaths and the terrible pain and loss they cause."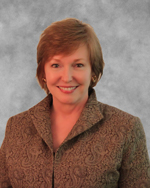 Dr. Fitzgerald, a Georgia physician, recently took the CDC job after serving for years as commissioner of the state's Department of Public Health.
Overall, Georgia's suicide rate is about average compared with national statistics.
But youth suicides in Georgia appear to show troubling trends. In May, the Georgia Bureau of Investigation said that up to that point, 18 children reportedly took their own lives this year. By June, the AJC reported, 20 youths had taken their lives.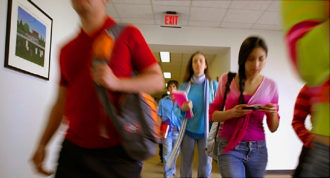 The numbers show a potentially record year for youth suicides in the state.
Nationally, the suicide rate among girls between the ages of 15 and 19 reached a 40-year high in 2015.
The Georgia Department of Public Health reported that in 2015, 1,274 people died from suicide, a slightly higher number than the previous year.
Bonnie Moore, an advocate at the Floyd County Suicide Prevention Coalition, said northwest Georgia has a high suicide rate compared with other areas of the state.
"A lot of it has to do with untreated mental health issues,'' Moore said. "In rural areas, it's harder to get services."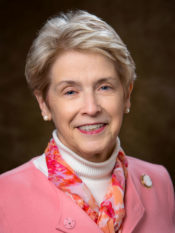 Dr. Jean Sumner, dean of the Mercer University School of Medicine in Macon, said that Georgia "is in desperate need of mental health professionals, especially in rural areas.''
The economic hardship in some rural areas "contributes to the hopelessness,'' she said. In some places, "there's less ability to earn an income.''
Lack of transportation can also be a barrier to receiving medical services, Sumner added.
But she noted that rural health care has become more urgent for policymakers and legislators in Georgia. That's a positive sign for change, Sumner said.
She and McCall are strong proponents of telepsychiatry, through which psychiatric assessments and care are delivered through videoconferencing. In her practice in Wrightsville and Sandersville, Sumner said, "it worked extremely well for patients.''
Sumner said that to improve rural health care, every county should have EMS services stationed within its boundaries. And more social services should be available for older patients so they can avoid isolation, which can become a risk factor for suicide.
"We need more primary care physicians in Georgia,'' Sumner said.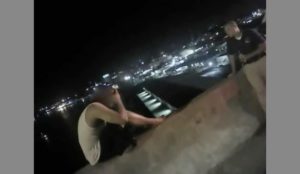 The CDC report also said of the national situation:
** Across metropolitan and rural areas, suicide rates for males were four to five times higher than for females during the study period.
**Suicide rates for Black Non-Hispanics in rural areas were consistently lower than suicide rates for Black Non-Hispanics in urban areas.
** White Non-Hispanics have the highest suicide rates in metropolitan counties while American Indian/Alaska Native Non-Hispanics have the highest rates in rural counties.
"The trends in suicide rates by sex, race, ethnicity, age, and mechanism that we see in the general population are magnified in rural areas," said James Mercy, director of the CDC's Division of Violence Prevention. "This report underscores the need for suicide prevention strategies that are tailored specifically for these communities."
If you or someone you know is thinking about suicide or needs support, help is always available. Call the National Suicide Prevention Lifeline at 1-800-273-TALK (8255) or visit http:// suicidepreventionlifeline.org.
Georgians can contact the Georgia Crisis and Access Line (GCAL) at 1-800-715-4225 or www.mygcal.com to obtain access to care.