Parents of children with disabilities and advocacy groups filed a lawsuit in federal court Wednesday alleging the state of Georgia has discriminated against students placed in "unequal and separate'' schools for kids with behavioral disorders and problems.
The Georgia Network for Educational and Therapeutic Support (GNETS) schools are "segregated programs,'' housed in separate buildings or in separate wings of regular schools, the lawsuit says. "Thus, GNETS students are denied the opportunity to be educated in classrooms with their non-disabled peers.''
The psychoeducational schools serve about 5,200 students in the state. The majority of GNETS students are African-American, the suit says.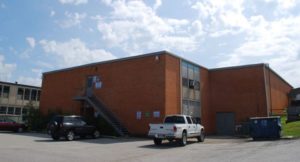 The plaintiffs say that the program violates the Americans with Disabilities Act (ADA), Section 504 of the Rehabilitation Act of 1973, and the 14th Amendment.
The lawsuit says academic instruction is poor, and that GNETS students "do not have access to courses and extracurricular activities routinely available to their non-disabled peers."

Plaintiffs include the Georgia Advocacy Office, the Center for Public Representation, the Bazelon Center for Mental Health Law, and The Arc.
The defendants include Gov. Nathan Deal and officials with the Departments of Education, Behavioral Health and Developmental Disabilities, and Community Health. A spokeswoman for the Department of Education declined comment Wednesday on the lawsuit.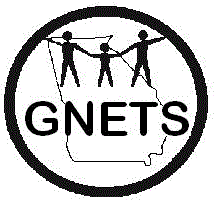 The children in GNETS have a range of conditions that include autism, emotional behavior disorder, anxiety, and intellectual disabilities. Some have experienced trauma.
GNETS students don't get the services needed to improve their behaviors, the suit alleges. "Often their behavior worsens when placed in GNETS because of the harsh and punitive atmosphere that prevails'' in those schools, the lawsuit says.
The Bazelon Center for Mental Health Law told GHN last year that many places in the U.S. unnecessarily segregate kids, but that Georgia is unique because it's a statewide program.
The U.S. Department of Justice said in 2015 that the state's GNETS program is illegal under the Americans with Disabilities Act.
Among the DOJ findings:
** GNETS students often lack access to elective courses and extracurricular activities.
** High school students often receive only computer-based instruction.
** Some GNETS centers are in inferior buildings that formerly served as schools for black students in the Jim Crow era (a time decades ago when schools were officially segregated by race and blacks were given inferior facilities).
** Many GNETS teachers receive little, if any, training on how to serve students with behavior-related disabilities.
State officials have disputed the DOJ findings.