About five years ago, the staff at a hospital intensive care unit in Augusta placed a tube into the windpipe of 91-year-old Bucilla Stephenson after she went into respiratory distress.
Stephenson died several days later, and no one faulted the hospital for that, but the intubation itself led to a legal fight that stretched for years.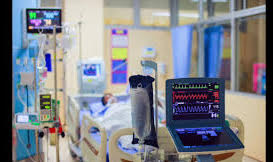 According to the Augusta Chronicle, Jacqueline Alicea knew that Stephenson, her grandmother, "didn't want to undergo continuing medical treatment if there was no chance of recovery."
Alicea said the decision to intubate went against her grandmother's own advance directive about her medical care. Alicea filed suit.
After years of court arguments, the case was settled without going to trial. But the legal fight, experts say, revealed that an advance directive did not always work as intended. It could easily be misinterpreted, misplaced on a patient's chart or even left in the wrong location, such as in a lawyer's office, and not at the hospital with the patient.
Today, Georgia has what is known as a POLST form (Physician Orders for Life-Sustaining Treatment). Many nurses and physicians are hopeful that use of POLSTs will better serve patients who may be near death. But many medical personnel and hospitals are still not familiar with the POLST document or its latest legal revision.
A POLST does not replace an advance directive. There may be a defined need for both, and understanding the difference between the two is critical.
The POLST takes an advance directive that expresses a patient's personal wishes and summarizes those wishes in the form of a physician's order. The physician's order includes the patient's personal wishes and is based on the patient's advance directive.
"As you know, in health care, nothing happens in medicine without a physician's order," Dr. Richard Cohen, a retired Atlanta physician, told GHN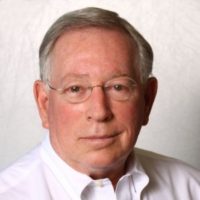 "The POLST allows people to express their feelings to their loved ones, to their family and friends about their lives at the end of life," Cohen continued. "There's no right or wrong" if it's the patient's decision, he said.
Cohen explained that patients will naturally have varying opinions about end-of-life care. "We all arrived at different ages with different views, life's experiences, religions, cultures," he said.
When he retired as an orthopedic surgeon, Cohen became medical director of Wellstar's Ethics Committee, a position he held for five years. Through his ethics involvement, he became an active member of Georgia Health Decisions.
That organization's main focus is promoting and enhancing the understanding of "personal, institutional, and societal decisions and discussions about health care.'' Georgia Health Decisions offers community education and dialogue about end-of-life decisions.
The group conducted research to obtain a better understanding of what Georgians wanted for their end-of-life care.
"What we found suggested that one main topic remained prevalent: What people cared about the most focused on circumstances surrounding their death," said Cohen.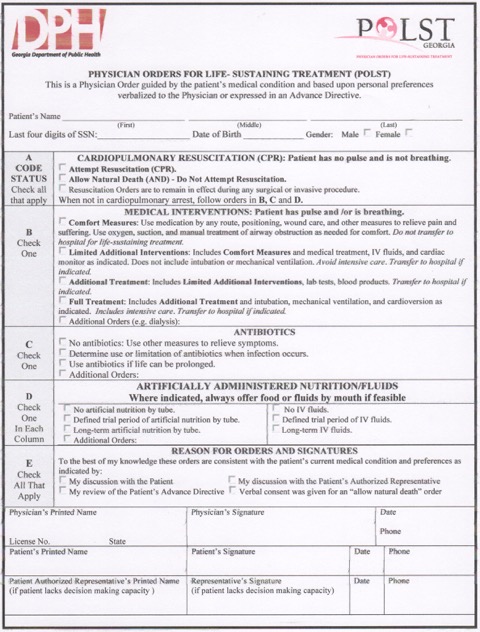 People were not asking about "who their doctor would be or if they would have health insurance," Cohen said. "The major concern was, 'Under what conditions will I die?' "
In the Augusta case, the patient granted her granddaughter the unlimited authority "to make all health-care decisions for [her], including decisions to provide, withhold, or withdraw artificial hydration and nutrition, and all other forms of health care to keep [her] alive." Yet something went awry.
Because the case against the Augusta hospital was settled without a trial, it did not set a legal precedent, but it did several important things. The most significant was defining "the will of the patient."
As one attorney suggested in an online article: it's the will of the patient that controls end-of-life care today — not necessarily the opinion of the health care providers.
The history of POLST
Oregon was the first state to implement a POLST. California and Washington state followed suit, and eventually the concept reached New York state, New Jersey and Washington, D.C.
Cohen said Georgia Health Decisions asked the state Legislature to create a POLST document several years ago. The Department of Public Health was given the duty of drafting one.
"By 2012, we had a document," said Cohen. "But we didn't really have a law like the advanced directive law, discussing all the different pieces in the end-of-life puzzle."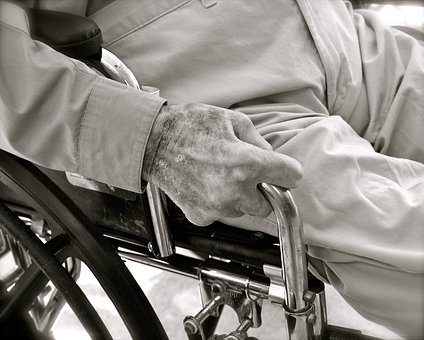 Two years ago, the Medical Association of Georgia, the Healthcare Ethics Consortium and Georgia Health Decisions pushed Senate Bill 109 to "clarify the use and effectiveness of Physician Orders for Life-Sustaining Treatment forms [and] to provide alternate terminology for do not resuscitate orders."
Under this bill, the Department of Public Health is to continue to make available a POLST form that is to be voluntarily executed by: (1) a patient with decision-making capacity and a treating physician; or (2) by the patient's authorized person and the patient's physician.
A POLST is to be "portable," following the patient to any health care facility where the patient receives treatment.
Gov. Nathan Deal signed the measure into law.
If you need one, get it
"I know my mother, who had Lewy body dementia for 12 years and died in 2007, could not have expressed her wishes even if a POLST had existed,'' said Ronnie Genser, president of Bereavement Navigators in Sandy Springs.
From that perspective, "it's never too soon to execute a POLST, until it is too late," is what Genser shares with her audiences.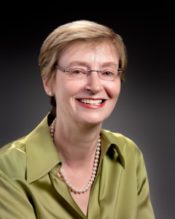 Genser suggests that everyone over the age of 18 should not only have a Georgia Advance Directive for Health Care, but also a Georgia POLST.
"If a health care agent has been named, they can speak for you, but this can potentially leave open a high degree of uncertainly and doubt about what the person would have really wanted," Genser says,
"The POLST helps to take away many of these issues, she said. "It's exactly what the patient wants."
"When my husband, age 61, had an unexpected heart attack, he was never conscious after his first surgery," said Genser. "His heart attack occurred in 2011 before the first POLST document was available, long before we had detailed conversations about our future life together, including our end-of-life wishes."
Genser, medical professionals and attorneys agree about the "having the conversation."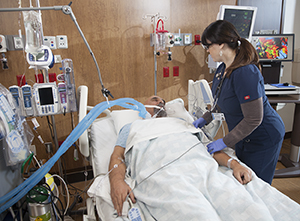 Talking about "end-of-life" decisions is a personal family matter. Every family needs to have that conversation.
Should everyone have a POLST as part of the in-home or hospital medical records?
According to elder law attorney Miles Hurley, a POLST is generally necessary for people who are frequently hospitalized and do not have the ability to communicate their wishes to a health care team.
Of course, the unexpected can always happen, leaving any person unable to communicate with medical personnel..
Hurley Elder Care Law's website states that the idea of a POLST was originally developed for frail, chronically ill, institutionalized people who repeatedly wound up in emergency rooms for procedures that may not have been included in advance directives.
Educating Georgians about the POLST still faces major hurdles.
"One problem," Hurley said, "is most emergency medical technicians are not yet trained about the law."
And hospital systems, Hurley added, seem reluctant to accept a POLST from a patient's physician who is not affiliated with the same hospital or health system.
Dr. Cohen said people need to be forward-looking. "Patients and families need to think about whether you are at an appropriate point in the course of a chronic and serious disease or sense you might, in fact, die in the next year," he said.
"If you have an advanced, serious illness, then you ought to take your advanced directive and have a physician convert it to an active POLST."
Judi Kanne, a registered nurse and freelance writer, combines her nursing and journalism backgrounds to write about public health. She lives in Atlanta.