Though summer is over, the "season" for local, farm-fresh food is still in full swing. And while affluent foodies in Georgia have an abundance of local produce options nearly year-round, these options are sometimes not feasible for those who live at or below the poverty line. Fresh fruits and vegetables can be expensive for families with limited budgets, particularly for the more than 1.5 million Georgians who are considered food-insecure and receive SNAP benefits (formerly known as Food Stamps). Instead, these families often rely on high-calorie, low-nutrient foods, because they are cheaper.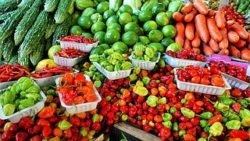 We live in a largely agricultural state, and it feels hypocritical for us not to do everything we can to make fresh food more affordable. Formerly known as the Double SNAP program, Georgia Fresh for Less, which launched in 2009, has incentivized thousands of Georgians to buy local produce. This year, Wholesome Wave Georgia has partnered with 60 different producer-only farmers' markets and direct marketing farms throughout Georgia to offer the Georgia Fresh for Less program and double the purchasing power of SNAP recipients.
It's simple: Families get twice as much at the farmers' market with Georgia Fresh for Less. The program matches SNAP benefits – dollar for dollar – at participating farmers' markets, so consumers pay less for fresh, local food that is higher-quality and more nutritious. In 2016, $221,000 in SNAP benefits were matched, allowing low-income families to purchase $442,000 worth of fresh, local food.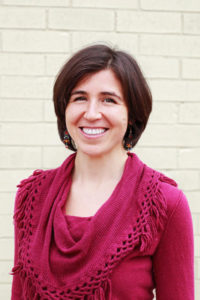 By increasing the affordability of fresh, local food, Georgia Fresh for Less promotes healthy eating habits. Nearly 90 percent of program participants surveyed reported an increase in visits to farmers' markets since they began using the program. Additionally, 80 percent of participants surveyed said they increased their produce consumption, and 73 percent said they tried something new. Market vendors reported a 19 percent increase in sales since participating in the program.
By bringing more low-income families to the farmers' markets, the program empowers farmers to raise awareness of healthy food choices among diverse audiences. It helps more Georgians connect with local growers, which strengthens local communities and pumps money back into those communities. In fact, the program has contributed more than $2 million to the state's food economy since 2009.
According to the U.S. Department of Agriculture, every $5 of SNAP equals $9 of economic activity. For every $100 spent at a local farmers' market, $62 stays in the local economy and $99 stays in the state economy. If every SNAP recipient spent $10 a month at a local farmers' market, the result would be a $14,850,000 investment in Georgia's economy every month.
Simply put, Georgia Fresh for Less makes nutritional choices more affordable, supports Georgia farmers, builds community and pumps money back into the local economy. Please help share the news about how Georgia Fresh for Less increases access to fresh, locally grown food for all Georgians. Participating farmers' markets can be found at Wholesome Wave Georgia's web site.
Sara Berney is the executive director of Wholesome Wave Georgia.