For most people, the biggest attraction in the bipartisan health care bill in the Senate is the renewal of federal cost-sharing payments to insurers, which President Trump recently cut off. Approval could help stabilize the exchange markets now jolted by impending price hikes.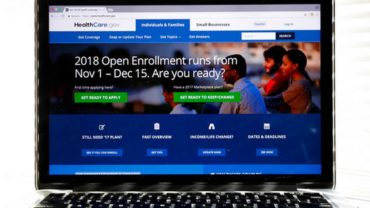 But individuals ages 30 to 64 who earn too much money to get a subsidy in the insurance exchanges – and who don't get job-based coverage – may be interested in a lower-profile item in the legislation.
The Senate bill would expand the use of so-called "catastrophic'' health plans for individuals. Currently only young adults up to age 30 or those who qualify for "hardship waivers'' can buy them. The Senate bill, sponsored by Sens. Lamar Alexander (R-Tenn.) and Patty Murray (D-Wash.), would allow anyone to buy them, regardless of age or income level.
Such plans could be especially appealing to those who are in good health.
These plans have low monthly premiums but sky-high deductibles – more than $7,000 for this year's plans. They're known as "copper'' plans, blending in with the ACA's bronze, silver and gold offerings.
Out-of-pocket costs would be much higher for buyers of these catastrophic plans if they should happen to need care, said Bill Custer, a health insurance expert at Georgia State University. But in the case of a catastrophic illness such as cancer, he said, there would still be coverage after the large deductible is met.
People buying the copper plans would not be eligible for the individual subsidies that lower the bottom-line cost for most consumers in the exchange.
But health insurers would be allowed to include these people in their larger coverage risk pool for the exchanges. The key goal of the copper plan strategy is to bring healthier individuals into the market to balance the costs of higher-need patients, write health care experts Billy Wynne and Timothy Jost in Health Affairs.
The Alexander-Murray legislation gained momentum after Trump announced he was eliminating the payments to health insurers that lower deductibles and co-pays for many consumers in the individual exchange market. Trump cited ongoing disputes about the payments' legality, and called them "bailouts" for the insurance companies.
The payment cutoff has driven even higher premium increases on the exchanges, which are used for health insurance shopping by people who don't get workplace or government coverage.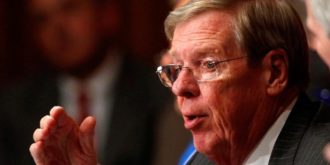 "In my view, this agreement avoids chaos," Alexander said last week, "and I don't know a Democrat or a Republican who benefits from chaos."
It's unclear whether the legislation has a good chance of passage. The bill in its current form appears to have enough Senate votes for passage, but Trump and conservatives in Congress are asking for more unraveling of the ACA, which created the insurance exchanges.
Whether Georgia's two senators, both Republicans, will vote together on Alexander-Murray is yet to be seen: Johnny Isakson is a co-sponsor of the bill, but David Perdue has not signed on to it.
Graham Thompson, executive director of the Georgia Association of Health Plans, told GHN that continuing the insurer "cost-saving reduction'' payments "adds some certainty to the market.''
Thompson also supports increased flexibility for states that's contained in the legislation. The bill could make it easier for states to get around some ACA insurance rules.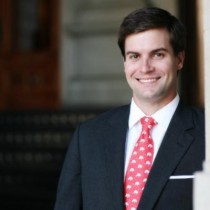 "The process of [states obtaining] waivers now is burdensome," Thompson said.
Passage of the bill – if it actually occurs — would undoubtedly come too late to adjust premiums for next year's exchange. The Open Enrollment begins Nov. 1.
But if consumers end up paying too much in premiums, insurers would be required to pay them refunds or rebates, Custer said.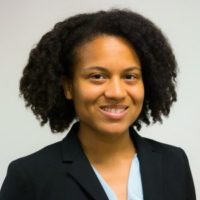 The bill includes up to $106 million to restore outreach efforts to potential exchange customers. The Trump administration has cut funds for these efforts.
Funding the cost-sharing reduction payments for two years and restoring some of the funding for outreach and enrollment will help lower premiums and help more people get coverage, said Laura Harker of the Georgia Budget and Policy Institute.
But the cost-sharing reductions are extended for only two years in the bill, Harker noted. "So there will need to be more of a long-term solution to make sure insurers receive these payments and can keep premiums down."