The parent company of Georgia's largest health insurer has agreed to develop a 352,000 square-foot building in Midtown Atlanta as a health IT hub.
Anthem Inc. announced Thursday that it had signed a lease to develop the 21-story building with Portman Holdings. Construction is to begin in January 2018, with completion expected in two years.

Indianapolis-based Anthem is the parent company of Blue Cross and Blue Shield of Georgia.
"This new investment is a critical part of the Tech Square expansion and delivers on the commitment we announced last year to grow our IT footprint in Atlanta and the state," Jeff Fusile, president of Blue Cross of Georgia, said in a statement Thursday. "When this building opens in 2020, it will join the city's dynamic line-up of technology companies, enabling us to tap into the area's highly skilled talent pipeline."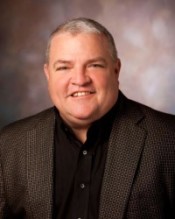 Anthem said the building would be home to about 3,000 IT professionals "dedicated to creating new capabilities that will enhance the consumer health care experience, help improve quality of care, and lower health care costs." About 1,800 of those jobs will be new positions, officials said.
The development would buttress the reputation of metro Atlanta, and Georgia in general, as the biggest center of health care IT in the nation.
The state has promoted itself as the leader in health information technology, with more than 225 companies employing about 30,000 people. The sector's growth is especially strong in metro Atlanta.
"Because Georgia's health IT sector is the largest in the nation, we have the talent to drive the latest trends and technology across the industry," Kornelius Bankston, the Metro Atlanta Chamber's director of Bioscience Ecosystem Expansion, told GHN earlier this year.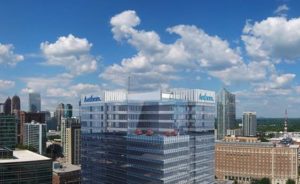 Health IT companies provide a range of products and services, from electronic health records, medical billing and revenue management to diagnostics, preserving the security of information exchanges, and consumer health information. IT systems also track the medical outcomes of patients after they receive care.
The revolution in patients' medical records has helped accelerate the IT spurt. Physicians' offices across the United States have been giving up their traditional folders full of written notes on patients and turning to digital data instead.
"I would like to congratulate Anthem on their exciting decision to expand their footprint in Midtown and in Tech Square, one of our city's hubs of innovation," said Atlanta Mayor Kasim Reed in a statement. "I am pleased that Anthem will create new, well-paying jobs and make another significant capital investment in our city. Major investments by Fortune 500 companies like Anthem continue to demonstrate that Atlanta is a destination for growing businesses, offering them access to highly skilled professionals, leading academic research facilities and a forward-thinking business community focused on innovation."