Georgia and several other Southern states initially would gain in federal health care funding under a Republican bill speeding through the U.S. Senate, a new analysis finds.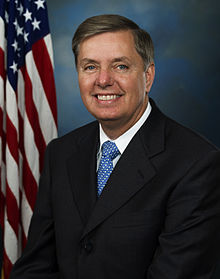 But that effect would begin to wear off after a decade from now, and ultimately could lead to losses for all states as compared with current funding streams, according to the study by consulting firm Avalere Health, released Wednesday.
The Graham-Cassidy bill – named for its Republican sponsors, Sens. Lindsey Graham of South Carolina and Bill Cassidy of Louisiana — would get rid of many Affordable Care Act provisions, including states' expansion of their Medicaid programs.
It would take that money and other ACA funding and redistribute it more equally across states, allowing them greater flexibility to shape their health care systems.
The "block grant'' approach would lead to less funding for states that expanded Medicaid and had high enrollment in their health insurance exchanges, such as California and New York. Non-expansion states such as Georgia would generally gain under the change.
"The largest impact of the proposed bill would be the reallocation of federal dollars between states," said Elizabeth Carpenter, senior vice president at Avalere Health.
The Avalere study finds that between 2020 and 2026, Georgia would see a total of $10 billion in increased federal funding. That amount is second to only Texas' $35 billion gained over that time, according to the report.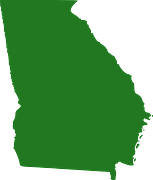 But the study also projects the Georgia amount would decline the next year, and over time all states could face an overall loss in funding, compared with spending under the current system, as Medicaid's basic structure is revamped.
"Federal spending on health care has been on an unsustainable path, and this will cut federal spending,'' said David Howard, a health economist at Emory University's Rollins School of Public Health.
Back to the Obamacare debate
Graham-Cassidy has assumed a much greater profile in the past week or so, as Republicans refocus on their goal of repealing and replacing the ACA, also known as Obamacare. The bill's provisions include: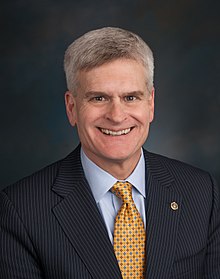 ** Eliminating the insurance exchanges for individuals and families
** Stopping the premium tax credits for consumers
** Removing the requirements for individuals to have insurance and for most employers to offer coverage
The bill is expected to leave more people uninsured than the Affordable Care Act, and allow states to make changes that raise premiums for people with health problems or pre-existing medical conditions.
The legislation has until Sept. 30 to pass. No Democratic senators support it, so the Republicans will need almost all their 52 senators to vote for it. The bill could pass with 50 Republican votes, since Vice President Mike Pence would be the one to break a 50-50 tie.
President Trump says he will sign the legislation if it reaches his desk.
The bill worries groups representing doctors and hospitals, as well as consumer advocacy organizations.
"We believe that coverage could be at risk for tens of millions of Americans under the Graham-Cassidy proposal,'' the American Hospital Association said in a statement. "This proposal would erode key protections for patients and consumers and does nothing to stabilize the insurance market now or in the long term."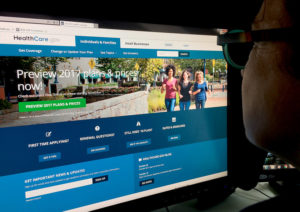 Graham-Cassidy would end Medicaid as an entitlement program and turn it into a per-capita program, starting in 2020.
The ACA-related block grants would end in 2026. While an extension of the funding may occur, the ability of Congress to allocate additional money is uncertain and could be constrained by the need to offset the cost, Avalere Health said.
"A combination of slower Medicaid per-capita cap growth rates and the sunsetting of block grant funding would lead to substantial reductions in federal funds going to states through 2036," added Chris Sloan, senior manager at Avalere. "The largest negative funding impacts of this bill to states are outside the current 10-year budget window."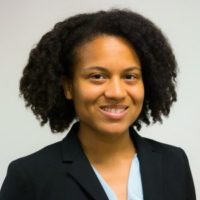 In the long run, Georgia would see federal funding cut, said Laura Harker, health policy expert at the Georgia Budget and Policy Institute. The Avalere study showed $48 billion in cuts to Georgia through 2036.
"The state would be on the hook'' for potentially rising health care costs and increased demand for services, Harker added. "States would have to raise taxes and fees to make up for this loss, which would be challenging and less likely. The only flexibility states would gain is the flexibility to make cuts to benefits and provider payments."
Battle lines drawn
The Congressional Budget Office is not expected to provide a thorough analysis of the bill before the Sept. 30 deadline. Emory's Howard criticized the lack of a CBO score, saying it serves as the best predictor on how a bill would affect federal spending and the number of people who would lose coverage.
Nevertheless, Republican Sen. David Perdue of Georgia is already on board with Graham-Cassidy, according to the AJC. "I'm all in," Perdue said.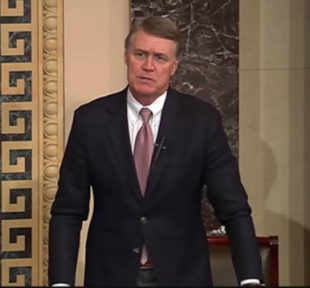 The state's other senator, Johnny Isakson, also a Republican, took a more cautious approach than Perdue, saying in a statement that he wants to learn more about the legislation during a hearing next week before he decides.
Opposition to the bill has mounted as it has come to the forefront in recent days. The possible changes in insurance would hurt seniors, said AARP.
With the Graham-Cassidy bill, older adults could face potentially huge premium increases, the organization said.
Under current law, a 60-year-old earning $25,000 a year would pay an average of $1,608 per year in health insurance premiums in 2020, AARP said. But under the proposed legislation, the same person could see premiums increase by an estimated $10,500 in 2020 in Georgia and nationally, AARP projected.
The idea of greater flexibility on spending health care dollars, though, has attracted political leaders in Georgia and elsewhere.
"From our perspective, there are a lot of positives given that the alternative is no reform at all,'' said Kelly McCutchen of the Georgia Public Policy Foundation. "We continue to think Georgia has a great opportunity to lead the way in using this new flexibility to design a more patient-centered system that stabilizes our safety net system, improves access to primary care, and provides continuity of care.''
He also noted the bill would Increase health savings account contribution limits and allows HSA payments for insurance and for direct primary care, under which typically a doctor's office charges patients a fee that covers all or most primary care services.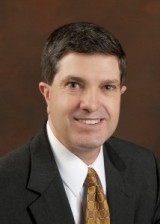 "We believe that investment in primary care is the best return on investment and this removes a huge barrier to direct primary care,'' McCutchen said.
With the states getting greater flexibility, could passage of the bill lead to 50 very different health care systems?
Larry Levitt of the Kaiser Family Foundation told the Associated Press that if the bill passes, "every state has to start from scratch creating its own health insurance program, in some cases with reduced federal funding and in some cases with increased federal funding,"
"I don't think at this point anybody knows what states are going to do," he added.