The more than 250 people in Georgia who became medical evacuees because of Hurricane Irma are expected to stay in place until Wednesday at the earliest.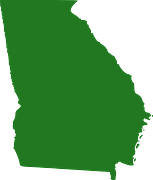 "We're not looking to move any evacuees back until it's safe,'' said Adrianne Feinberg, director of emergency preparedness for the Georgia Hospital Association. "We really don't have a timeline."
She said 104 hospital patients, as well as 149 nursing home residents, were evacuated by the state before Irma hit Georgia on Monday. It arrived here as a tropical storm after slamming up through the full length of Florida. There have been no reports of deaths among the Georgia medical evacuees, Feinberg said.
By midday Tuesday, three hospitals were still operating on generator power, compared to 11 on Monday. GHA identified them as St. Mary's Good Samaritan Hospital in Greensboro; Emanuel Medical Center in Swainsboro; and Landmark, a long-term care facility in Savannah. Later, she said that the latter two facilities had regained regular power.
Feinberg said that probably more than a dozen nursing homes were using backup power across the state Tuesday.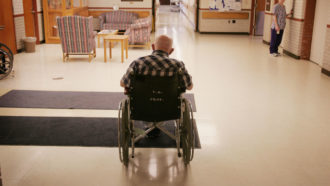 Hospitals are required to have generators for such emergencies. Nursing homes are expected to have a backup power supply, which for the most part means a generator, Feinberg said.
The Georgia Health Care Association, which represents nursing homes, said Tuesday that its facilities along the coast were working toward bringing back their evacuees.
Georgia Gov. Nathan Deal said Tuesday that Irma was a "different kind of natural disaster" for the state, and he urged all evacuees to have patience and wait for local officials to tell them it is safe to return home before they leave shelters.
More than 1 million people in Georgia remained without power at midday Tuesday.
The storm took at least three lives in Georgia. Two people were crushed by falling trees in metro Atlanta, and a South Georgia man was swept off his roof by high winds.
Major Atlanta hospitals canceled elective and outpatient care during all or part of Monday, the AJC reported.
In Savannah, Candler Hospital expected to reopen Wednesday. Candler temporarily closed in the face of Irma, with patients moved to St. Joseph's Hospital, part of the same hospital system.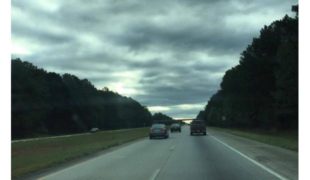 Memorial University Medical Center said it would be back to normal operations beginning Wednesday. Spokeswoman Becky Keightley said Tuesday that the hospital had remained open during the storm. "We expect to be fully operational tomorrow. Our physician practices will be back up as well as a full l operating room schedule including elective surgeries."
Several community health centers across the state were closed Tuesday, according to the Georgia Association for Primary Health Care.
Meanwhile, the state Department of Public Health urged Georgians to take safety precautions, including:
** Be careful near damaged buildings
Do not return to your home until you are told it is safe to do so.
Return during daylight hours, when it is easier to avoid hazards, particularly if the electricity is off.
Do not enter your home if you are unsure of structural integrity.
Leave immediately if you hear shifting or unusual noises.
If you smell gas or suspect a leak, notify emergency authorities or the gas company immediately and leave the area.
**Stay away from power lines
Stay clear of fallen power lines – be particularly careful of power lines that may be hidden in fallen trees and branches.
Watch out for power lines dangling overhead.
Report downed power lines to emergency authorities or the power company immediately.
**Identify and throw away food that may not be safe to eat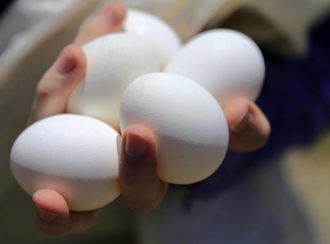 Throw away food any that has an unusual odor, color or texture.
Throw away perishable foods (including meat, poultry, fish, eggs and leftovers) in your refrigerator when the power has been off for four hours or more.
**Check water quality
Listen and follow all drinking water advisories and use bottled water when in doubt.
Do not drink water from a private well if there's any possibility the well has been flooded.
Disinfect all private wells that may have been flooded before you drink any water from them.