The GBI has identified the pills in the recent Houston County overdoses as similar to the synthetic opioid found in the deadly June counterfeit painkiller cases.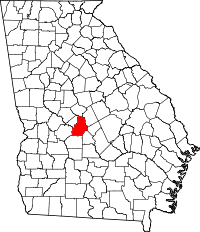 The pills that resulted in at least seven overdoses recently in Warner Robins contain cyclopropyl fentanyl, an analogue chemically similar to fentanyl, a powerful opiate, according to the GBI Crime Lab.
Meanwhile, Jennifer Parson, public information officer for Warner Robins Police, said Monday that all of the local patients who had overdosed from the street pills have been discharged from an area hospital.
The Warner Robins overdoses – and one in nearby Macon – resembled an outbreak of Middle Georgia poisonings in June that led to as many as five deaths and the hospitalization of dozens of people.
Those yellow tablets contained a mixture of two synthetic opioids, cyclopropyl fentanyl and U-47700.
Cyclopropyl fentanyl had not previously been seen in Georgia. That substance "seems to be the common denominator,'' Bahan Rich, a GBI spokesman, said Monday. The cyclopropyl fentanyl pills have not surfaced in other areas of Georgia, he added.
The pills involved in the latest case were a different shape and color than the June overdoses, but looked similar to Percocet.
Parson said Monday that no additional overdoses from such pills have been reported. She added that she could not comment on details of the investigation into the pill distribution.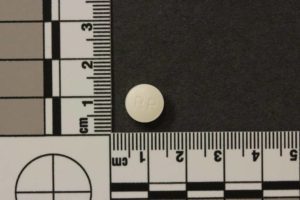 The Warner Robins patients, between the ages of 25 and 60, were found unresponsive and barely breathing when emergency officials arrived. The anti-overdose drug Narcan was administered to victims.
As to the latest overdoses, anyone with any information about the fake prescription pills is urged to call Warner Robins police at 478-302-5380 or call Macon Regional Crimestoppers at 1-877-68-CRIME.
The Bibb County Sheriff's Office is also investigating, Rich said.