State Insurance Commissioner Ralph Hudgens said Monday that he will not seek re-election next year.
Hudgens, who is 74 and in his second term, said in a statement that he made the decision "after much thought, prayer, and discussion with my family."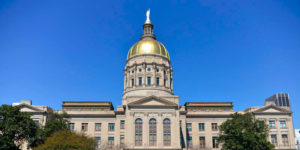 "I am immensely grateful for the opportunity that the people of this state have given me to serve in this capacity, but I look forward to retiring from elected office to spend more time with my wife, Suzanne, my four kids, and 12 grandchildren."
Hudgens' decision may shake up Georgia politics, and the race to succeed him is now wide open. Deputy Insurance Commissioner Jay Florence told GHN on Monday that he has filed paperwork to run for the position.
In his first term as commissioner, Hudgens, a Republican, created headlines from his outspoken opposition to the Affordable Care Act, also known as Obamacare.
"The problem is Obamacare,'' said Hudgens at a GOP event in Rome in 2013, as the law was being implemented. "Let me tell you what we're doing: Everything in our power to be an obstructionist.''
Later, in an interview with Georgia Health News, Hudgens clarified his "obstructionist'' comment.
"I guess my mouth got away from me,'' he said, noting that the Floyd County audience that applauded his fiery words was filled with ACA opponents like himself. "There's nothing I can do to be an obstructionist.''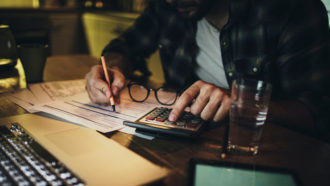 The Georgia insurance department has very little impact on the federal law, Hudgens said.
This year, he urged congressional leaders, in their push to overturn the ACA, to give the states more regulatory power over health insurance.
Hudgens said the federal government should fund state "high-risk'' insurance pools for people with pre-existing health conditions. And he supported letting insurers sell policies across state lines, even though a Georgia law allowing such sales has not led to any takers.
He made the comments in a Jan. 13 letter to U.S. House Majority Leader Kevin McCarthy (R-Calif.), who, along with other House leaders, wrote to governors and insurance commissioners asking for their views on health care changes under the new Congress. Hudgens called the ACA a "failed overhaul of the health insurance industry."
Last year, Hudgens issued a rare "consumer alert" when Allstate Insurance filed plans to raise auto coverage rates an average of 25 percent.
But he told the AJC said there is nothing he can do about the new rates, which took effect in May.
Hudgens' office did an examination of the rate filing by Georgia's second-largest auto insurer, but the commissioner told the AJC that his hands were tied by a state law that makes it almost impossible to stop such increases.
A Georgia health insurance industry group praised Hudgens' work as commissioner. Graham Thompson of the Georgia Association of Health Plans called Hudgens "a man of great integrity and strong faith."
"His service as commissioner started during a time of tremendous change and challenges for the health insurance industry with passage of the Affordable Care Act," Thompson said Monday. "Commissioner Hudgens has navigated those challenges through collaboration with consumers, providers, business leaders and the industry, while restoring the reputation of the department as a fair place to do business. He is a tough regulator, but always fair, and the Georgia Association of Health Plans wishes him and his family all the best."
In his statement Monday, Hudgens said that the insurance department during his tenure "has accomplished a lot, but there is still much to do. I look forward to actively serving out the year and a half that remains in my term. I will continue to work to protect Georgia consumers and make sure that Georgia remains a competitive place to do the business of insurance."
He said he intends to stay involved in politics.
Prior to his tenure, Hudgens worked for nearly two decades for Shell Chemical Company, a division of Shell Oil, in sales and management.
Hudgens was elected to the Georgia House and then the Georgia Senate, serving 14 years until his election as insurance commissioner in 2010.
"I enjoyed my time in the State House and State Senate, but I am particularly grateful for the privilege of serving as Georgia's insurance commissioner,'' Hudgens said in his statement.
"I am grateful to my best partner for the last 54 years, Suzanne, who stood by me and worked with me through successful elections and failed ones. I am grateful for the excellent staff at the Department of Insurance that has enabled me to be successful over the last seven years. I am grateful for my supporters around the state who helped me get elected and re-elected to this office. Most of all, I am grateful to my God who has given me so many blessings — the greatest of which have nothing to do with politics."