Two of three Medicaid beneficiaries in Georgia are children. The national average is lower, with 43 percent of Medicaid beneficiaries being kids, but the numbers are still huge.
So when cuts to the government program are proposed, as is the case with Republican health care legislation in Congress, many pediatricians become alarmed.
Their fear is that more children would go without insurance, or would have fewer benefits, under the Medicaid blueprint being developed in the U.S. Senate.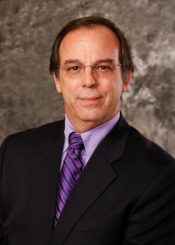 Medicaid now covers about 1.3 million kids in Georgia. The program also pays for more than half the childbirths in the state.
Dr. Eugene Cindea, a pediatrician who works at the Gainesville-based Longstreet Clinic, said if fewer children are eligible under a Medicaid overhaul, those kids will receive less consistent care. Many will wind up in emergency rooms, he said, which "would drive health care costs higher."
"It puts a certain population at risk for health care,'' Cindea said this week.
The national pediatricians association, the American Academy of Pediatrics, opposes the Senate blueprint because it "fails to meet children's needs.''
"The bill fails children by dismantling the Medicaid program, capping its funding, ending its expansion and allowing its benefits to be scaled back,'' said a statement from AAP. "The bill fails all children by leaving more families uninsured, or without insurance they can afford or that meets their basic needs. This bill fails children living in or near poverty, children in foster care and children with complex health care needs whose parents have private insurance – all of these children depend on Medicaid, and if this bill passes, Medicaid will no longer be there for them."
"Put simply, this bill is bad policy for children."
The American Medical Association also opposes the Senate bill.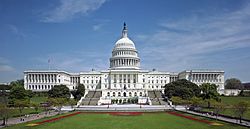 The fate of the Medicaid revamp is uncertain. Senate Majority Leader Mitch McConnell (R-Ky.) has postponed a vote on the legislation amid opposition by some Republican senators. Revisions to the bill are being made to garner more GOP support. Democrats in the chamber all oppose the bill
The Senate bill, and a somewhat different version in the House, are intended to replace the current federal health law known as the Affordable Care Act, or ACA.
The Senate version outlines big reductions in Medicaid spending growth, putting new limits on federal funding through per-capita spending or "block grants," under which each state would get a lump sum to provide coverage.
The AJC reported Tuesday that Georgia's two U.S. senators are trying to get more indigent care money to safety-net hospitals for the 19 states, including Georgia, that have not expanded Medicaid under the ACA. David Perdue and Johnny Isakson are also trying to exempt children with complex medical conditions from the Medicaid overhaul.

The two senators, both Republicans, are expected to vote for the GOP legislation. "I want something that's better" than the Affordable Care Act, said Perdue, according to the AJC. "It doesn't have to be perfect, it's not going to be perfect. But this is Step One."
Gov. Nathan Deal has taken a cautious approach to the bill, saying that he doesn't want Georgia to be penalized under the legislation for not expanding Medicaid. Georgia currently has one of the lowest per-enrollee spending rates in the nation.
Pediatricians, meanwhile, have praised recent budget moves by the Legislature and Gov. Deal to raise Medicaid reimbursements for primary care doctors.

Still, the program pays doctors much less than does private insurance.
Many pediatric practices in Georgia, like Cindea's, have 60 percent to 70 percent of their patients covered by Medicaid or PeachCare. The latter program covers kids with parents who have slightly higher incomes than those in Medicaid.
Dr. Dixie Griffin, a pediatrician in Tifton, in South Georgia, said this week that her practice also has a heavy Medicaid and PeachCare patient base.
The Medicaid program has been working well for children in providing early check-ups and wellness visits, Griffin said.
"We're identifying children with developmental delays earlier,'' she said.
She's concerned that many kids who now qualify for coverage won't be eligible under the Senate bill's Medicaid framework. If that happens, Griffin said, "We may miss the developmental delays.''
"Kids with health insurance are more likely to go to school, graduate and go on to college," she added.
Medicaid eligibility reductions may hurt rural Georgia more, Griffin added. Doctors, she said, "may opt to leave rural Georgia for other places. It's already difficult to recruit physicians to rural Georgia."
With so many children on Medicaid, Griffin and Cindea note that children's hospitals rely on Medicaid reimbursement. So if there are cuts to Medicaid, it could affect all children, including the privately insured, Griffin said.
A recent Georgia Budget and Policy Institute study said that children's hospitals would face large reductions under the Republican legislation.
Other hospitals could be affected as well. Cindea said less Medicaid reimbursement and more uninsured patients may mean that some hospitals cut back on their training of doctors, which can be expensive.
Hospitals "would be less able to have a robust training program,'' he said. "We may see a front-end [doctor] shortage.''