The roller coaster of uncertainty over federal health care legislation may have halted, at least for now.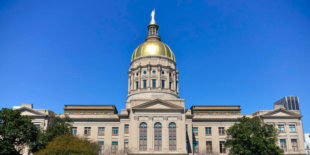 Last week's defeat of Senate health legislation, though, has led to another round of instability, expected to rattle the health care industry over the next few months. While Republicans' efforts to scrap the Affordable Care Act have failed, how the 2010 health law actually operates from now on will be influenced by government officials' decisions, as well as by market forces.
What happens now to the health insurance exchanges? What moves will the Trump administration – and even the Georgia General Assembly – make to change the health care dynamic?
Two prominent state lawmakers say that after the federal solutions failed, Georgia can take steps to improve the health system here.
"I think the states can be innovators,'' said Sen. Renee Unterman (R-Buford), chairman of the Senate Health and Human Services Committee.
"We've been sitting and waiting'' during the debate in Congress, she said. The demise of the Senate bill, she added, "sets us free. It gives the states the ability to say what's next."
Insurers raising alarm about exchanges
The first decision on the national level may involve the $7 billion in government subsidies to insurers, which enable those companies to reduce the out-of-pocket costs for lower-income consumers in the exchanges.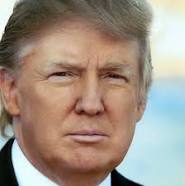 President Trump has vowed to kill the subsidies, calling them insurer "bailouts." That would raise premiums for individuals in the exchanges, created by the ACA to offer insurance for people who don't have job-based or government coverage.
"It would seem that the administration should take actions to at least make sure that the exchanges work next year,'' Russ Childers, a health and life insurance agent in Americus, said Monday. "To keep some kind of basic health coverage to be available next year."
Health insurance premiums would go up by nearly 20 percent if the insurer subsidies end. And that's beyond the exchange rate hikes already proposed. "People will still have coverage, but they'll have a $6,000 deductible or something larger," Childers said.
White House counselor Kellyanne Conway said Sunday that Trump will decide this week whether to scrap the subsidies.
In addition, the Trump administration has signaled that it may choose not to enforce the ACA's individual mandate, a requirement that most people have health insurance or pay a tax penalty. That could erode insurance coverage, experts say.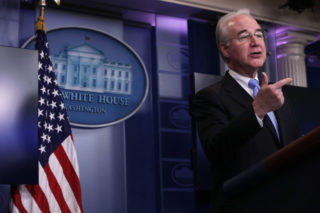 "We do have people who buy insurance because of the mandate,'' Childers said. If it's not enforced, he estimates, 25 percent to 40 percent of his agency's exchange customers would drop that coverage.
U.S. Secretary of Health and Human Services Tom Price, a Georgian, indicated Sunday that he would not rule out the possibility of using his regulatory authority to waive the individual mandate. "All things are on the table to try to help patients," Price told ABC's "This Week."
Many Georgians without coverage
Meanwhile, at the state level, speculation again has turned to what Georgia legislators can do to increase access to care. Georgia has one of the highest rates of uninsured people, at about 14 percent.
State Sen. Chuck Hufstetler, a Rome Republican, said Monday that a health care task force formed by Lt. Gov. Casey Cagle has discussed a broadening of telemedicine in the state and extending primary care services to more Georgians.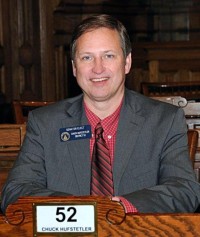 "I think there's a lot of money that can be saved – and make people healthier'' while keeping them out of hospital emergency rooms, Hufstetler said.
Hufstetler also mentioned proposed waivers being on the table.
"I think it can be up to states to put plans forward," he said.
A waiver plan created by Grady Health System would use federal matching Medicaid dollars to help set up pilot sites that would provide coverage to the uninsured. Participating medical providers would then manage these patients' care.
Under the 1115 waiver plan, Grady in Atlanta, Memorial Health in Savannah, and a small group of rural hospitals were seen as the initial sites in the coverage program.
Separately, a health care task force, created by the Georgia Chamber of Commerce, last year unveiled a conservative approach to Medicaid expansion. Georgia is one of 19 states that have rejected expansion, with Republican leaders who control the Statehouse and the governorship citing the cost of such a move. Last year's election of Donald Trump as president appeared to halt momentum in Georgia toward considering the task force idea (though it could be revived now that the possibility of an ACA repeal has faded).
Ethan James of the Georgia Hospital Association said Monday that his organization would support the state considering the task force plan.
Conventional Medicaid expansion would cover hundreds of thousands of Georgians now caught in a "coverage gap'' – making too much income for current eligibility, but not enough to get premium subsidies in the insurance exchange.
"Rural Georgians are still facing limited health care options as rural hospitals struggle to keep their doors open,'' said Laura Harker of the Georgia Budget and Policy Institute, which supports expansion. "Georgia has the opportunity to revisit the conversation about increasing access to health care through an expansion of the Medicaid program."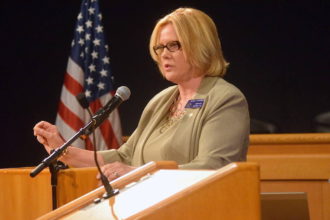 Unterman sees the Legislature taking up more limited programs, tackling such problems as rural health care, mental health services and maternal mortality.
"It needs to be targeted," she said. The General Assembly doesn't have to wait till a new governor is elected next year, Unterman added.
A spokeswoman for Gov. Nathan Deal said the state Legislature has to approve any changes to Medicaid. "The governor will also continue to monitor any proposals or legislation at the federal level,'' said the spokeswoman, Jen Ryan.
Is there a middle ground?
Meanwhile in Washington, Trump has taken to Twitter several times over the past few days to blast Obamacare, as the ACA is often known, and to urge Republicans not to give up on repealing and replacing it.
U.S. Sen. David Perdue (R-Ga.) said after the repeal was defeated last week that "the American people should be outraged and should demand real change now."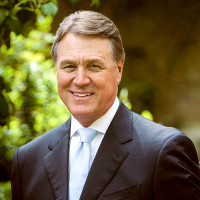 Tea Party Patriots co-founder Jenny Beth Martin, a Georgian, insisted that the health care debacle was "failure only for this week" and urged the Senate leadership to take a harder stance against the holdouts, according to McClatchy Newspapers.
"It is time to 'crush' the moderates and 'punch them in the nose,' " she said.
There are still hopes for a bipartisan effort to resolve the ACA's problems, even though the original law was passed without Republican support and the unsuccessful repeal effort attracted no Democratic support.
"The ACA suffered for not being bipartisan,'' said Phaedra Corso, professor of health policy and management at the University of Georgia College of Public Health. "The next reform needs to be bipartisan."

A coalition of more than 40 House Republicans and Democrats unveiled a slate of Obamacare fixes Monday they hope will gain traction after the Senate's effort to repeal the law imploded.
The most significant proposal is funding for insurer subsidies.
The bipartisan working group also wants to ease Obamacare's employer mandate, making it apply only to companies with more than 500 workers. Currently companies with at least 50 workers can be hit with a tax penalty if they don't provide affordable coverage to their workers.
The group also wants to create a federal stability fund that states can tap to reduce premiums and other costs for people with extremely expensive medical needs. And it would repeal the ACA tax on medical device makers.