Will Georgia's health insurance exchange in 2018 resemble this year's version – or will the state be left with large coverage holes?
That's part of the uncertainty surrounding the fate of the Senate health care legislation. Senators this week are expected to consider a simple repeal of the Affordable Care Act, a "repeal and replace'' plan, and variations of both. There is no certainty on what, if anything, they will pass.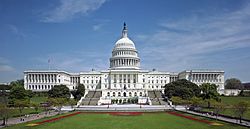 While the political outlook changes almost daily, the future of Georgia's exchange will depend not just on what happens in Congress, but on upcoming decisions made by Blue Cross and Blue Shield of Georgia.
Blue Cross is among four insurers that have filed proposed rates for individual coverage in Georgia's 2018 exchange. But it's the only insurer offering statewide exchange plans this year – and as proposed for 2018.
Yet depending on what happens in Washington, the companies can still submit higher premium rates. Or like other insurers before them, pull out of the exchanges entirely or in part.
A crucial concern for insurers is whether they will continue to receive the subsidies that allow them to reduce out-of-pocket costs such as deductibles for low-income consumers, thus making policies more affordable.
There are other questions.
For instance, will the administration continue to enforce the ACA requirement that individuals have health insurance? Insurers want that mandate retained because it pushes many young and healthy consumers to buy coverage, which in turn helps offset the costs of older, sicker people.

And will the Trump White House work hard to market the exchange to consumers, as the Obama administration did?
The instability has grown since Blue Cross recently provided filings to the state insurance department for 2018. The company requested an average exchange premium increase of 40 percent for 2018. But despite the large hike, the insurer also signaled that the subsidies were a giant unknown that could force the company in a new direction.
Almost a half-million Georgians signed up for coverage this year in the exchange, designed for individuals and families who don't have coverage through a job or government program.
Blue Cross is currently the only insurer in 96 of Georgia's 159 counties. A Blue Cross pullout would be devastating to Georgia. That would lead to dozens of counties not having an exchange option for their residents.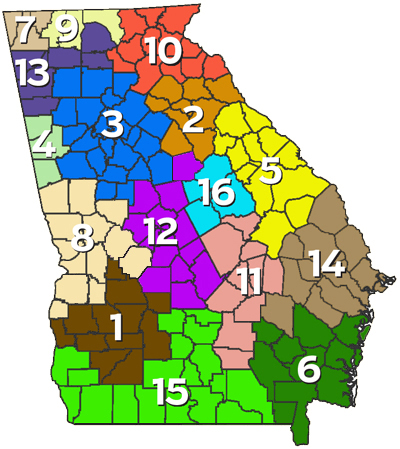 Bill Custer, a health insurance expert at Georgia State University, said Friday that most such counties are poor and rural, meaning that a pullout would have a disproportionate effect on certain regions of the state, possibly accelerating the trend of rural hospital closures and creating "many more uninsured." He said many people would be left with no options for affordable insurance unless the state or federal government stepped in to provide one.
As of July 12, more than 24,000 insurance exchange enrollees in 38 counties in a handful of states are at risk of having no insurers available to them next year, according to the Kaiser Family Foundation.
Individuals who need financial assistance to afford a policy would be hit especially hard if they live in areas where no exchange policies are offered, because these people can use the premium-lowering federal tax credits only for exchange plans.
Fewer choices tends to make prices go up for consumers.
Fear of 'sticker shock'
A Blue Cross spokeswoman last week referred questions about the health insurance exchange to the Georgia Association of Health Plans.
Its executive director, Graham Thompson, pointed out that "there is no clear direction'' coming out of Washington on several key issues, such as whether the subsidies will continue. If that funding evaporates, "there could be sticker shock for consumers," Thompson told GHN.
Some conservatives in Congress oppose the subsidies, calling them a bailout of the health insurance industry and saying the Obama administration didn't have the authority to pay them. President Trump, as recently as this week, has threatened to cut off the subsidies.
Insurer participation in 2018 exchanges will not be finalized until fall of 2017.
Anthem, the parent company of Blue Cross of Georgia, has already pulled out of exchanges in Ohio, Indiana and Wisconsin.
In its Georgia rate filing, Blue Cross noted the uncertainty over the insurer subsidies to lower patients' out-of-pocket costs. It covers more than 200,000 Georgians in this year's exchange.
Blue Cross said it was filing 2018 rates "with the assumption that the . . . subsidies will be funded throughout the entire 2018 calendar year."
"However, without certainty of this funding by early June of this year, we will need to evaluate making appropriate adjustments to our filings,'' the company said. "Such adjustments could include: reducing service area participation, requesting additional rate increases, eliminating certain product offerings or exiting certain individual ACA-compliant markets altogether."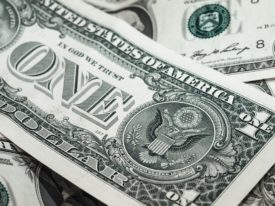 A lack of subsidy funding, the company said, "introduces a level of volatility which compromises the ability to set rates responsibly."
Blue Cross also cited increased provider costs and higher patient use of medical services for its proposed rate hikes.
Custer of Georgia State added Friday that the future of the exchanges is up to the White House. "Their actions will determine both private premiums and public coverage,'' he said.
While the previous president, Barack Obama, helped push through the ACA, President Trump denounced it while a candidate and continues to endorse its repeal.
Last week, there were more signs that the Trump administration has little enthusiasm for promoting the exchanges that the ACA created.
The Associated Press reported that the administration has ended ACA contracts that brought insurance exchange assistance into libraries, businesses and urban neighborhoods in Atlanta and 17 other cities, meaning shoppers will have fewer places to turn for help in signing up for coverage.
Community groups say the move, announced to them by contractors last week, will make it more difficult to enroll the uninsured and help people already covered re-enroll or shop for a new policy, the AP reported. That's already a concern because of consumer confusion stemming from the political wrangling in Washington and a shorter enrollment period. People will have 45 days to shop for 2018 coverage, starting Nov. 1 and ending Dec. 15. In previous years, they had twice that much time.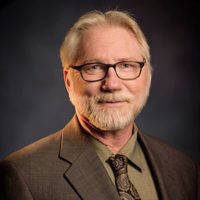 The administration, earlier this year, pulled paid advertising for the sign-up website HealthCare.gov, prompting an inquiry by a federal inspector general into that decision and whether it hurt sign-ups, the AP noted.
"There's a clear pattern of the administration trying to undermine and sabotage the Affordable Care Act," said Elizabeth Hagan, associate director of coverage initiatives for the liberal advocacy group Families USA, according to the AP. "It's not letting the law fail, it's making the law fail."
Custer said the public will blame someone for the lack of choice. "Right now, the administration and insurers seem to be trying to figure out how much blame they each would receive. We are thus in the middle of a 'game of chicken' until the administration makes their 2018 plans public," he said.