A new survey finds that many Georgia school systems fear that the proposed Medicaid cuts in Congress would hurt their special education programs – and the children they serve.
Most school districts responding to the survey say they receive thousands of dollars in Medicaid funding to help offset the costs of their special education programs.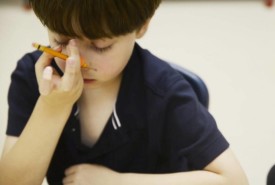 Schools say they depend on the funding to help pay for expensive services, such as physical therapy and speech therapy for voice disorders, to their special ed students, according to the survey by the Georgia Budget and Policy Institute.
The Medicaid funds are not just for Georgia schools. It's standard practice in most school districts nationally to rely on Medicaid funding to supplement other special education funding, according to the American Association of School Administrators (AASA).
The federal government about 30 years ago allowed school districts to bill Medicaid to help offset their special education costs, which can be expensive.
State schools have more than 118,000 children with disabilities in special education programs, GBPI reports. Some have visual or hearing impairments, while others have autism or developmental delays. Many have learning disabilities, speech impairments or other intellectual or physical disabilities. If your child needs a speech therapy, search for some online services like the ones at carefirstpt.com/speech-therapy-page/ for the right treatment.
More than 100 of the state's 180 school districts responded to the survey. Of those responding, two-thirds said they receive Medicaid money for their special ed programs.
Claire Suggs, senior education policy analyst for GBPI, said this week that school systems "are deeply concerned about the potential cuts to the Medicaid program."
"These are cuts that could hurt our most vulnerable kids."
Efforts to overhaul the federal health system are in flux. Current health care legislation in Congress outlines potential cuts to the Medicaid program by switching it from an open-ended entitlement to a structure that caps federal funding.
The latest Senate Republican proposal would cut more than $750 billion from Medicaid over the next decade, and make even deeper cuts starting in 2025.
While states could get more flexibility to run their Medicaid programs, the overhaul could make the special education funds more scarce when competing with other budget needs.
The Medicaid funding also helps pay for specialized medical and instructional equipment and technology equipment needed for these students, said GBPI, which supports the Affordable Care Act.
The money helps pay for the therapists who help these children, Suggs said, and if the funding is removed, "schools may have to cut personnel."
The money is also used to provide preventive care, such as vision and hearing screenings, for other Medicaid-eligible children, the New York Times recently reported.
AASA, an advocacy association for school superintendents, estimates that school districts nationally receive about $4 billion in Medicaid reimbursements annually, the Times reported. Even without the funding, school districts would be legally required to provide special education services.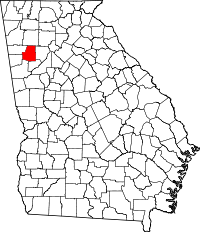 Paulding County, a mostly suburban area northwest of Atlanta, said it received $406,917 in the 2016 fiscal year. "Medicaid funds were used to provide necessary services to Special Education students. Expenditures included but are not limited to contracted nurses, psychologists, contracted speech therapists and occupational therapists,'' said the school district, according to the GBPI survey.
"If Medicaid funds were reduced or eliminated, the quality of the services provide to the Special Education students would be reduced. It would be difficult to achieve the goals set in the student's IEP [Individualized Education Program] and provide them the best care in their education."
Oconee County, near Athens, got $250,000 in Medicaid funding in fiscal 2017. It said in the survey that ''restructuring Medicaid to a per capita cap system will undermine our district's ability to provide our neediest children access to vital healthcare necessary to ensure they are able to succeed in school, early intervention programs and beyond."
Oconee added, "seven out of ten students receiving mental health services receive these services at schools and early intervention programs. Cuts to Medicaid would further marginalize these critical services and leave children and youth without access to care."
GBPI says school districts in Georgia are coping with a shortfall of $167 million in state funding for the upcoming school year and a $430 million hike in the cost of health insurance for non-teaching staff, such as cafeteria workers and bus drivers. Meanwhile, the federal Individual with Disabilities Education Act [IDEA] covers about 16 percent of the cost of educating students with disabilities, instead of the 40 percent it should, said GBPI, which supports the Affordable Care Act.
Barrow County, which lies between the Atlanta suburbs and Athens and is growing fairly rapidly, said its $316,957 in Medicaid funds in fiscal year 2016 "were used to provide one-on-one nursing services, behavior therapy services, purchase equipment for students with physical needs and some web-based programs for supplemental supports for students with low cognitive abilities.
"If we did not have Medicaid funds, these services and equipment would have to come from federal IDEA funds, thus reducing the number of paraprofessionals that are able to support students with disabilities in the general education classroom who are paid for with IDEA funds."
Largely rural Brantley County in southeast Georgia, which received $234,215 in the 2017 fiscal year, said that under a reduction or elimination of this funding, "services for students would be drastically impacted" and there would be a "possibility of raising local taxes due to not wanting to cut jobs."
Overall, Medicaid in Georgia covers 1.3 million children.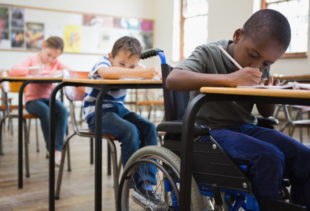 Erica Fener Sitkoff, executive director of Voices for Georgia's Children, an advocacy group, said Medicaid is an invaluable source of health care for children in the state.
Georgia's children "need a robust health care system and consistent access to it in order for us to achieve the educational outcomes we want and need, she said. "With more than half of the children in Georgia benefitting from Medicaid each year, it is clear that it is a fundamental part of that robust system."