Georgia ranks 41st among states on older people's health, down two spots from last year's ranking, a new report says.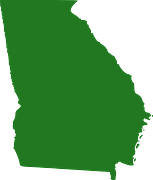 The state improved on several measures despite the lower ranking, according to the fifth annual America's Health Rankings Senior Report, produced by United Health Foundation.
Georgia had a 12 percent decrease in senior poverty in the past two years; a 16 percent increase in health screenings over that time; and a similar rise in seniors with "high health status.'' It also has a low prevalence of excessive drinking and a high percentage of hospice use.
But the state also has a high hip fracture hospital rate; a low percentage of quality nursing home beds; and a high smoking rate.
As in other health rankings, Southern states were aggregated at the bottom of the rankings. Mississippi ranked 50th, trailing Kentucky (49), Oklahoma (48), Louisiana (47), Arkansas (46) and West Virginia (45). Tennessee was 44th, Alabama 43rd and Missouri 42nd.
Minnesota was ranked first, followed by Utah, Hawaii, Colorado and New Hampshire.
Georgia has more than 1 million people 65 and older — a number that is expected to increase over the next two decades, like senior populations in other states.
Nationally, the report found significant improvements in care quality and outcomes for seniors since 2013, including:
** a 25 percent reduction in preventable hospitalizations among Medicare beneficiaries age 65 and older;
** a 30 percent decrease in hospital deaths among Medicare decedents age 65 and older (likely associated with increased hospice use);
** a 7 percent decrease in hospital readmissions among Medicare beneficiaries age 65+, and;
** a 9 percent reduction in visits to the ICU in the last six months of life among Medicare decedents age 65+.
But obesity prevalence rose to 27.6 percent of adults aged 65 years and older in 2017, representing a five-year high. Georgia's obesity rate among seniors was 29.7 percent.
Food insecurity – which refers to a lack of dependable access to nutritious foods — rose to 15.8 percent of U.S. adults aged 60 years and older, with Georgia's at 17.8 percent.
The report "is a call to action for stakeholders,'' Dr. Linda Britton, medical director of UnitedHealthcare of Georgia, told GHN on Thursday. "We have a dramatically growing population of seniors'' with increasing rates of obesity and diabetes, she added. Those two health conditions, she said, are "going to be a huge problem."
"We clearly need to improve access to healthy food and increase the ability of seniors to exercise safely," Britton added.
Among positive trends she cited were the decline in unnecessary hospitalizations and in readmissions of recently discharged patients.
Georgia specifically should work on increasing the number of quality nursing home beds, Britton added.
The national data also show that 62 percent of retired seniors age 65 and over, and nearly three out of four non-retired adults age 50 to 64, have less in total retirement savings than what experts recommend saving for health care costs alone. (Here's a link to the report.)
Glenn Ostir, director of the Institute of Gerontology at the University of Georgia's College of Public Health, said Thursday that programs spearheaded by state and local agencies could be advanced to create a sustainable "Healthy Aging Initiative."
"This initiative could build on and advance the notable successes of the past two years, such as lowering the overall poverty rate in the state and increasing the number of health care screenings," Ostir said. "For example, opportunities exist in providing community support to older adults living in poverty, promoting low-impact exercise programs to reduce the risk of bone fractures, especially hip fractures, and providing high-quality affordable nursing home care for elders.

Shifting state demographics toward an older, more ethnically diverse population will increase age-related health risks, he said. "Early identification of areas of need and the rapid implementation of programs designed to address these needs will increase the quality of life and independence of older Georgians in the coming decades."