Kaiser Permanente of Georgia remains the highest-rated health plan in its region for the eighth straight year, according to the J.D. Power study of health plans in the United States.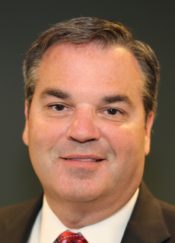 The ratings measure patient satisfaction from a survey completed by more than 33,000 members of 168 commercial health plans across the country.
In the South Atlantic Region, which consists of Georgia, South Carolina and North Carolina, Kaiser Permanente received 791 out of a possible 1,000 points.
Next highest in the region was Humana, followed by Cigna, Blue Cross and Blue Shield of Georgia and UnitedHealthcare. They were trailed by Blue Cross/Blue Shield of North Carolina; Blue Cross/Blue Shield of South Carolina; and Aetna.
Kaiser has more than 300,000 members in metro Atlanta, where it operates 26 medical centers.
"We strive to provide our members with an exceptional experience, whether they are receiving care in our medical centers, or connecting with us via the phone or internet," Jim Simpson, president of Kaiser Permanente of Georgia, said in a statement this week. "We will continue to offer affordable health plans to ensure more Georgians have convenient access to high-quality care."
The survey by J.D. Power – famous for its automobile ratings – focused on six factors: coverage and benefits; provider network; communication; claims processing; premiums; and customer service.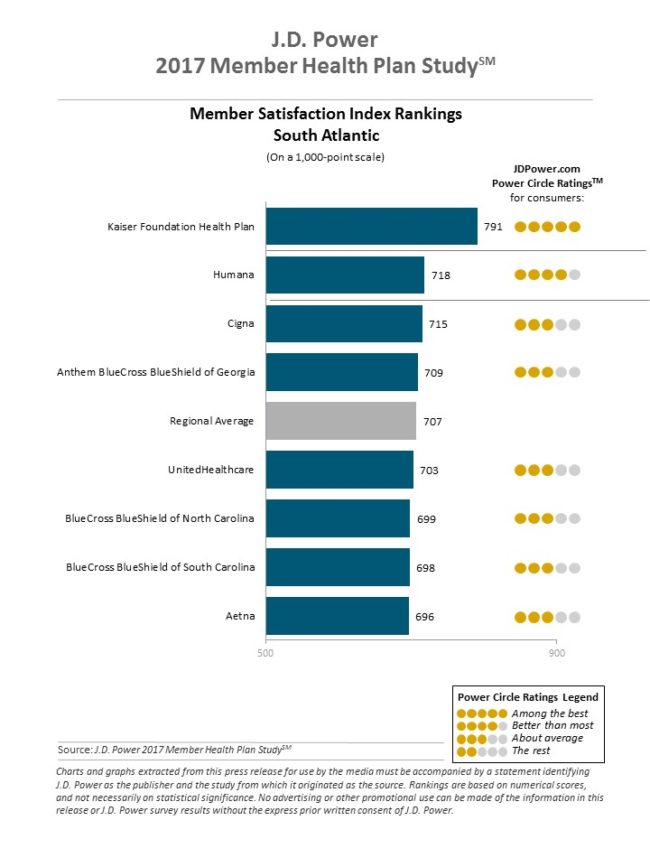 J.D. Power said coordination of care among health care providers is the single most important criterion influencing member satisfaction with their health plan.
"Amidst sweeping changes in health care delivery and payment models, our data is showing that the one thing consumers value most is clear-cut, easy access to doctors and other health care providers," said Valerie Monet, senior director of U.S. insurance operations at J.D. Power, in a statement. "This puts health insurers in a unique position because so much of their perceived value is reliant upon positive interactions with providers. These findings set the stage for the future of health care in which close coordination among health plans and providers that reduces friction points for members will be the key to success."