The state's main health agency is investigating an injury suffered by a 98-year-old nursing home resident in Newnan, whose death led to criminal charges and the arrest of a nursing assistant.

The Department of Community Health said this week that it has "an open investigation'' of Edna Warren's death.
The GBI recently arrested Hakim Ogunkunle, 43. Newnan Health and Rehabilitation had reported to local law enforcement that Warren, 98, had suffered a broken leg after physical contact with the certified nursing assistant.
The GBI said its investigation revealed that Ogunkunle intentionally caused Warren's injury.
After the injury, Warren was taken to Piedmont Newnan Hospital, where she underwent emergency surgery, but died during the procedure, WSB reported.
On May 25, Ogunkunle was arrested and charged with aggravated battery and exploitation and intimidation of an elderly person.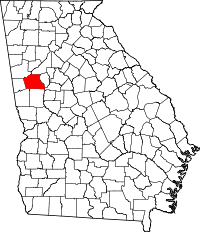 "He gave a preliminary statement about what occurred and it did not match the severity of the injury," GBI spokesman Bahan Rich told WSB.
Newnan Health and Rehabilitation, a nonprofit nursing home, issued a statement to GHN this week saying that its patients and their safety "are our top priority."
"Our hearts and prayers go out to the family who lost their loved one,'' the statement said. "We feel this loss as well because this patient was a loved member of our community. We reported this incident involving the staffing agency personnel to the authorities and continue to cooperate with the ongoing investigation. We remain committed to putting our patients in the forefront of our daily activities."