Inflammatory breast cancer is usually diagnosed at a later stage than other breast cancers – and thus is often fatal.
A new Georgia State University study has found that one of the areas with high incidence of inflammatory breast cancer is in South Georgia.
The data are from 2004 to 2012, and the researchers plan to see if those cluster spots remain the same in more recent cases of the cancer.
Researchers looked at more than 20,000 cases of inflammatory breast cancer in 40 states. They found that South Georgia; Dallas, Texas; and communities in North Carolina appear to contain the bulk of the "hot spots."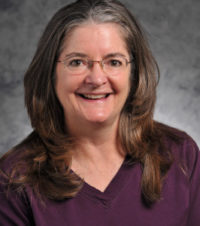 Inflammatory breast cancer often doesn't appear on a mammogram, says Lee Rivers Mobley, one of the Georgia State researchers. "Often [patients] go to several doctors before being diagnosed properly.''
There is no definitively established cause of inflammatory breast cancer, which represents about 3 percent of all breast cancers.
Being in a poor rural area is associated with the cancer, as is being African-American, Mobley said. But IBC is not exclusive to one ethnic group or region.
The Georgia State analysis confirms that IBC rates differ geographically and may be influenced by social, economic and environmental factors, with air, water or soil contamination possible factors, the study's authors say.
Researchers can identify the specific counties where incidence is high, but have agreed not to publish them due to concerns about patient privacy. So the map accompanying the research shows vague red spots in the states.
The data with counties identified are available to public health officials, Mobley said.
Dr. Mylin Torres, a breast cancer physician and director of Winship's Glenn Family Breast Center at Emory, noted the study's identification of several areas in Georgia with high rates of inflammatory breast cancer.
Torres, who did not have any involvement wth the GSU study, pointed out there are many health disparities in Georgia regarding breast cancer. She cited an additional study published last year that found Atlanta, more than any other major U.S. city, has higher rates of breast cancer deaths among black women compared with white women.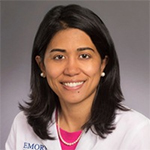 Among black women in Atlanta, 44 per 100,000 died of breast cancer in the period 2010 to 2014. Meanwhile, 20 white women per 100,000 died of breast cancer in Atlanta.
Atlanta also had the largest increase in the black/white disparity on breast cancer mortality.
Torres said inflammatory breast cancer is "one of the most aggressive, deadly forms of breast cancer. It can spread pretty quickly. The breast cancer gets often mistaken with infection of the breast. Often, there's not a distinct mass within the breast."
Torres said she participated in a small study that found that there was no difference in outcomes between black and white women who received appropriate treatment for IBC.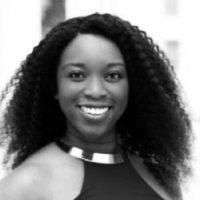 The lead author of the Georgia State study is Lia Scott, who is working on a PhD in epidemiology at the GSU School of Public Health. The co-authors are Mobley, associate professor of health management and policy, and Dora Il'yasova, associate professor of epidemiology and biostatistics.
While IBC may be unpreventable, a goal is to determine risk factors that may aid in the early detection of the disease, improving survival, the study said.
Torres said the key is early diagnosis and proper treatment, which have been linked to improvements in survival. Future research should be devoted to determining risk factors that may aid in identifying women at risk for IBC, she said.
Results of the GSU study are published in the International Journal of Environmental Research and Public Health.