This is the third in a series of articles reported in Northwest Georgia, an area rich in stories about unmet health needs and about people and programs making a difference. Georgia Health News and the health and medical journalism graduate program at UGA Grady College of Journalism and Mass Communication collaborated to produce this series, made possible by support from the Healthcare Georgia Foundation and the Institute of International Education.
The safest hospital for patients in Georgia, according to a well-recognized measure, probably isn't the first one most people would guess — assuming they've even heard of it.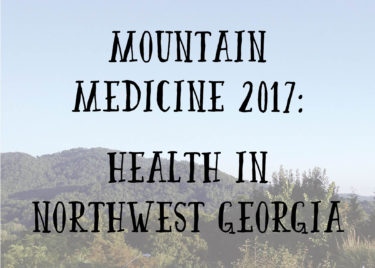 Gordon Hospital sits near I-75 in Calhoun, in Northwest Georgia. Operated by Adventist Health System, which is affiliated with the Seventh-Day Adventist Church, the hospital proclaims its religious message from lobby walls to signage, with a large dove symbol placed in a stained-glass window above a roof.
The Leapfrog Group has given the 69-bed Gordon Hospital straight A's for patient safety since the ratings debuted in 2012 – the only Georgia hospital to achieve this distinction.
And the federal Centers for Medicare and Medicaid Services last year gave the Calhoun hospital a five-star rating, its best score. Again, it was the only five-star in the state.
The spokesman for Gordon Hospital said the doctors and staff follow ''best practice'' guidelines to ensure good medical outcomes for patients.
Garrett Nudd, the hospital spokesman, also credits the facility's religious orientation for the quality results.
"Our mission is to extend the healing mission of Christ,'' Nudd told GHN.
Hospital staff aim "to treat people the way you want to be treated,'' he said. "You're going to take the best care of them. Our caregivers, nurses and doctors are truly taking care of their neighbors. It's neighbors taking care of neighbors.''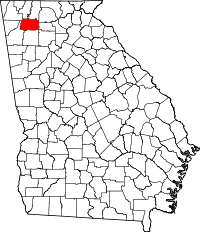 Gordon Hospital is one of 45 hospitals in nine states operated by the Florida-based Adventist Health System, a faith-based nonprofit organization.
"They've done a good job of beefing up their hospitals,'' said Craig Savage, a consultant for CMBC Advisors in North Carolina. On Gordon Hospital, he said, "My guess is they do a really good job in focusing on quality outcomes."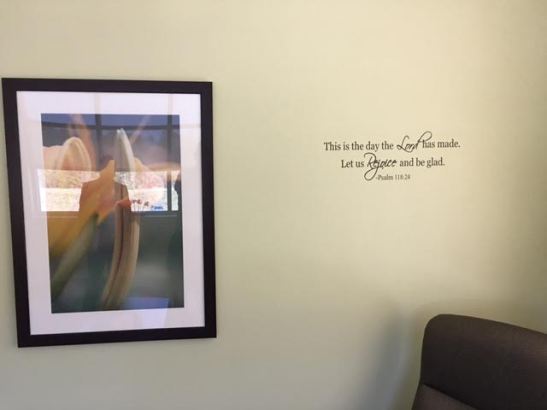 Many Adventist hospitals share "the same clinical, technology and business practices and systems,'' said Melanie Lawhorn, a spokeswoman for Adventist. "This includes our connected electronic medical record, and the standardization of processes and solutions that help facilitate safer, more efficient patient care.''
Gordon Hospital's revenues are about $130 million, according to the most recent tax statements posted on GuideStar.com. Roughly one-third of its patients have private insurance. Medicare covers 43 percent of patients, and Medicaid 14 percent. About 10 percent of patients are "self-pay'' – those who are uninsured.
The hospital runs several outpatient clinics. The birthing center does 600 childbirths a year, a high number for a rural area. Gordon Hospital doesn't do cardiac or vascular surgery.
The facility has drawn Medicare readmission penalties due to more patients than expected returning within a month after discharge, but has lowered them substantially from five years ago.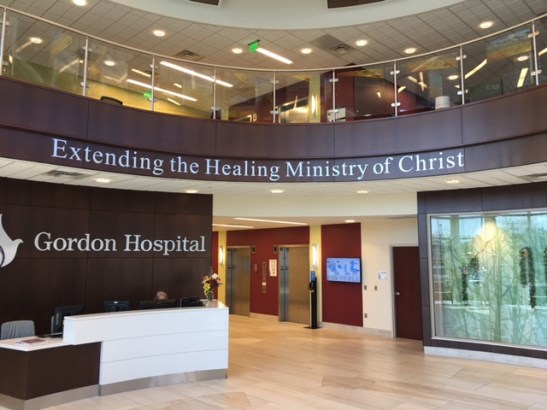 And the organization isn't sitting still. Gordon Hospital recently acquired Murray Medical Center in nearby Chatsworth. "We've been investing in that facility, adding new services,'' Nudd said.
Inside the hospital, large TV monitors display patient education messages and recognize employee service. Many walls show biblical phrases and references.
"You don't have to be a Christian to work here,'' Nudd said. "But you have to understand and believe in our mission.''
Outside, a new walking path with a Christian message was partly funded by hospital employees. Longtime Gordon Hospital nurse Sharon Bass says it's a family atmosphere among workers there.
Heather Timms runs a charity care clinic in the county called Helping Hands. She says Gordon Hospital has helped with providing care for the clinic's uninsured patients. "They do all our lab testing for free,'' Timms said.
Kathy Johnson, president of the Gordon County Chamber of Commerce, said the hospital has continued to invest in the community, with new robotics surgery and a recent ER expansion.
Gordon Hospital, Johnson said, is "a great asset for the community.''