Jody Grass Leonard, a registered nurse, has a passion about the stage, about acting.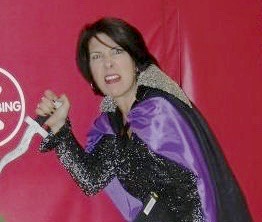 "I discovered being onstage is much harder than it seems from the audience's viewpoint, but it's also a very freeing feeling," says Leonard, a longtime resident of Valdosta.
That giant step out of Leonard's comfort zone may be a long-term gift to her brain.
Leonard has enjoyed acting in community theater since her 30s. Her first role included singing and dancing with the Hot Box Chorus girls in the beloved musical "Guys and Dolls." She's in her 50s today.
Training in any of the arts — such as music, dance or theater — strengthens the brain's attention system and can help seniors' cognitive ability, experts say.
"This can help improve cognition more generally," say Michael I. Posner and Brenda Patoine in their article "How Arts Training Improves Attention and Cognition."
Newer imaging technologies have helped provide extremely detailed images of living brains. The linchpin in this equation is the attention system, which can be affected by the arts, according to Posner and Patoine.
"Attention plays a crucial role in learning and memory, and its importance in cognitive performance is undisputed," they state in the article.
Focused attention can be beneficial for the aging population, because it can help to block external stimuli, says Whitney Wharton, a cognitive neuroscientist who specializes in Alzheimer's disease and related disorders at Emory's Brain Health Center.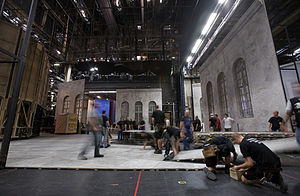 "In the last five years, we have learned an enormous amount about the importance of cognitive and subjective aspects relating to brain function," says Wharton. This includes attention, mood, and social interaction — all of which can be facilitated by the arts, including theater, she says.
Leonard says she took a 10-year break from the stage. But just last year she accepted a role with the Theatre Guild Valdosta that "challenged and stretched her in an uncomfortable, yet exhilarating, way," she said in a phone interview with GHN from her new home in Mississippi.
Atlanta's Theatre-To-Go is a real-life testimony on how the theater can help with positive aging. It is committed to enriching the cognitive abilities of seniors by offering professional live theater that travels to where seniors live.
Managing director Sondra Ilgenfritz says, "Creative expression is important for older people, regardless of economic status, age or level of physical, emotional or cognitive functioning."
"One thing our audience says that they really like about our actors," says Ilgenfritz, "is the intimacy of what we do."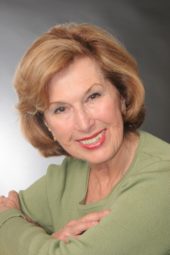 She's describing how the actors are often physically close to the audience. "Very often, we're performing in their dining room or their community room, so there might be only three feet between us and them."
"It works," she says.
The Theatre-To-Go's Participants Theatre program encourages all members to play a role. In fact, it helps seniors learn about stagecraft and perform with a script in hand. It's not only been successful, but the participants have written about their experiences.
One retired minister wrote, "I firmly believe had I had this experience 50 years ago, my performance in both fields would have been enhanced — however, who knows what the future holds."
Stimulation and happiness
Research continues to show that mental activity can be stimulated by the arts. According to the National Center for Creative Aging, it's beneficial to people with dementia, especially those struggling with Alzheimer's disease.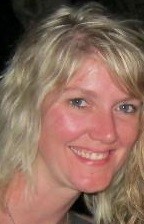 In 2012, Illinois researchers Helga and Tony Noice were invited by the National Endowment for the Arts, the National Institutes of Health and the National Academy of Sciences to take part in a public workshop that explored how the health and wellbeing of older adults can also benefit from participating in the arts.
According to their study, "A Short-Term Intervention to Enhance Cognitive and Affective Functioning in Older Adults," theater training made greater gains than did no-treatment controls on both cognitive and psychological well-being measures.
"The brain is a mysterious canvas of actualized and unrealized possibilities," say Brian H. Hough and Sigmund Hough in their article published in Psychology: "The Play was Always the Thing: Drama's effect on Brain Function."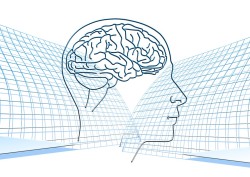 The Houghs conclude, "By using the full capacity of the brain, the brain becomes active in more areas." With that increase in active sectors, they say, the functions of the brain will take longer to deteriorate than they would otherwise.
Although Posner says most research in this field of brain science has involved music, the visual arts, theater and dance have all been used to examine and measure the influence of practice or performance on how the brain networks.
Posner adds, "Of course, all learning changes the brain, both within particular brain areas and in their connections to one another."
"What is special about the arts is that various art forms are of great interest to large numbers of people and thus they enjoy doing them and profit from the improvements they provide."
Judi Kanne, a registered nurse and freelance writer, combines her nursing and journalism backgrounds to write about public health. She lives in Atlanta.