Health care fraud is estimated to cost the nation at least $68 billion annually — with some estimates at $230 billion or more.
Musheer Ahmed wants to lower those fraud figures significantly.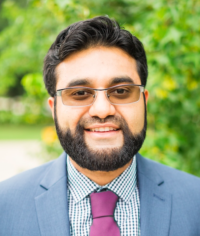 Ahmed has started a health information technology company to detect fraud in medical billing practices.
He started the firm, named FraudScope, at Georgia Tech in Atlanta.
"We have a lot of thought leaders in Atlanta,'' Ahmed says. "The talent pool at Georgia Tech attracts health care companies.''
Georgia, in fact, has promoted itself as the leader in health information technology, with more than 225 companies employing about 30,000 people. The sector's growth is especially strong in metro Atlanta.
Georgia was the only state with a pavilion during the recent Health Information Management Systems Society national conference, showcasing local companies and innovations.
"Because Georgia's health IT sector is the largest in the nation, we have the talent to drive the latest trends and technology across the industry," says Kornelius Bankston, the Metro Atlanta Chamber's director of Bioscience Ecosystem Expansion.
Companies in the industry provide a range of products and services, from electronic health records, medical billing and revenue management to diagnostics, preserving the security of information exchanges, and consumer health information. Health IT systems are also tracking medical outcomes of patients after they receive care.
The revolution in patients' medical records has accelerated the IT spurt, with physicians' offices across the U.S. giving up folders full of written notes and turning to digital data.
An example of the growth is Azalea Health, which this month announced it had acquired LeonardoMD,
Atlanta-based Azalea provides electronic health records and revenue management for physicians' offices. It also does telemedicine work.

Azalea now services thousands of health care providers across nearly all 50 states. It is currently approaching $1 billion in health care charges processed through its platforms annually.
Georgia and Atlanta offer several advantages to health IT entrepreneurs. The Technology Association of Georgia has cited the state's positive business climate and its huge international airport.
One strength of metro Atlanta in attracting such firms is the array of universities and medical schools located in the area.
Ahmed, 29, came from India to the United States a dozen years ago, and gained a Ph.D. in computer science at Georgia Tech. FraudScope was developed at the university.
More emphasis on prevention
Historically, detecting health care fraud has been a somewhat haphazard process. Most cases that now come to light are revealed by whistleblowers, Ahmed says.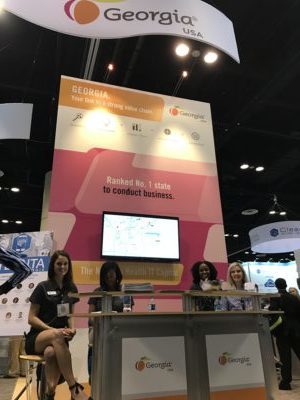 He notes that health insurers typically pay claims first, then find themselves chasing after the suspicious sources of the billing.
"We're developing technology that will detect fraud before the payment," he says.
"Health care data are 10 times more valuable than financial data on the black market,'' Ahmed says. "Health care data can be abused for a longer times. "
Data about more than 120 million people has been compromised in more than 1,100 separate breaches at organizations handling protected health data since 2009, according to federal data reviewed by The Washington Post in 2015.
Data is stolen to make fraudulent claims for payment, Ahmed says. Fictitious clinics use stolen provider IDs and stolen patient IDs to bilk insurers.
FraudScope's customers will be health insurance companies and in government programs, he says.
The new company is based at Technology Square in Atlanta. "This is like a second home for me,'' Ahmed says.