The state Senate on Friday overwhelmingly approved a bill to require Georgia schools and child care centers to test for lead contamination in their water.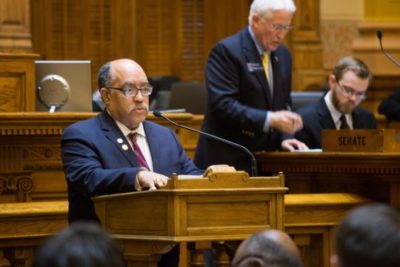 The proposal, sponsored by Sen. Vincent Fort, an Atlanta Democrat, was passed by a 50-1 vote on Crossover Day. That's the last day for a bill to move from one chamber of the Legislature to the other and thereby retain a path to becoming law this year.
Fort, after passage of Senate Bill 29, said there are "so many schools that are likely contaminated.'' He cited the lead contamination disaster in Flint, Mich., as an impetus for his effort.
In Flint, the proportion of infants and children with above-average levels of lead in their blood nearly doubled after the city switched water sources in 2014, and the problem was not officially confirmed until 2015. A lack of proper corrosion control measure allowed lead to leach from city pipes into Flint's drinking water.
There is no safe level of lead for children, according to the CDC. Children exposed to the element have an increased risk for damage to the brain and nervous system; slowed growth and development; learning and behavior problems (reduced IQ, ADHD, juvenile delinquency); and hearing and speech problems, the CDC says.
Because lead exposure often occurs with no obvious symptoms, it frequently goes unrecognized.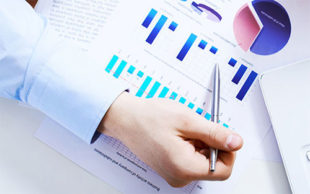 About half a million U.S. children ages 1-5 have been found to have blood lead levels above 5 micrograms per deciliter, the level at which CDC recommends public health actions be taken.
Besides water, other sources of lead poisoning include lead-based paint in homes and household dust.
The success of the lead testing bill in the Senate was unusual from a political standpoint. In a chamber dominated by Republicans, the measure was sponsored by a Democrat without a GOP co-sponsor. But a similar bill introduced in the GOP-controlled state House, and also sponsored by a Democrat, failed to receive traction.
Fort's bill now must go to the House. He told GHN that he is optimistic the House will approve it, as did the Senate, before the legislative session ends.
The Senate bill calls for testing of both private and public primary and secondary schools. When contamination is found, the school must provide written notice of test results and a remediation plan to parents or guardians of children and to staff members. The school and day care also must submit the test results and the, remediation plan to the Georgia Department of Public Health.
Last month, a national report gave Georgia an "F'' grade for failing to require lead testing in schools.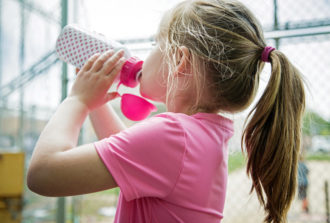 The Environment America Research & Policy Center report said the state was among 12 of 16 studied that have no requirements for schools and pre-schools to address the threat of lead in drinking water.
Some metro Atlanta school systems, citing the Flint contamination, recently tested their water fountains and sinks for lead contamination.
The Atlanta Public Schools reported last summer that more than 97 percent of the water sources tested districtwide met EPA standards — not exceeding 15 parts per billion of lead. Since then, problems with the remaining 3 percent have been resolved, the school system said.
APS "did the right thing and tested and got on top of it,'' Fort told GHN on Friday.
And system-wide testing of water in Fulton County Schools revealed elevated levels of lead in individual sinks or water fountains in 28 elementary schools, 11 middle schools and nine high schools, the AJC reported in January.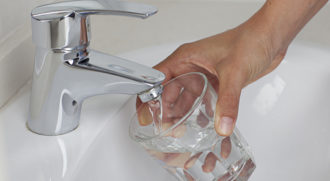 The school systems shut down the water sources cited until repairs are done.
The DeKalb County School District started testing its schools last year as well.
"We wanted to make sure all the water provided to students and staff" meets proper standards, Dan Drake, executive director of operations for the school district, said this week.
So far, 93 DeKalb schools have been tested. Of the 2,576 water sources tested at those schools, Drake said, 95 tested at more than 15 parts per billion of lead.
"We're doing this proactively," Drake said.
Officials in Clayton County, south of Atlanta, are seeking to test its schools as well.
Support for this reporting comes from the Arthur M. Blank Family Foundation.