The Georgia House speaker said Wednesday that while he hasn't had time to study the new Republican health care plan in Congress, he has initial concerns about it.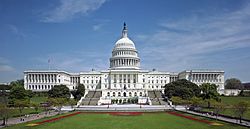 David Ralston, a Republican from Blue Ridge, told attendees at the Atlanta Press Club that he has some worry that Georgia, as a state that has not expanded Medicaid, may be hurt under the new plan.
And he said he hopes Republicans won't rush a plan through Congress, and "will take the time to get it right."
In Washington, Republican leaders have set an ambitious timetable, aiming to have a vote on the American Health Care Act on the U.S. House floor next week. The goal is to repeal the 2010 Affordable Care Act, often called Obamacare, and replace it with the proposed new system. The new plan would eliminate the ACA provision that requires individuals to have coverage, and instead would use tax credits to induce people to buy insurance.
Gov. Nathan Deal, a Republican and longtime ACA critic, is reviewing the new health care proposal in Congress "and engaging with federal and state officials to assess its impact on Georgia,'' a spokeswoman said Tuesday.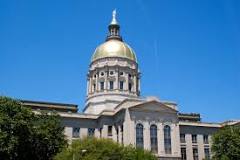 Ralston continues to support Georgia's decision not to expand Medicaid eligibility under the ACA. It was a "prudent'' choice, he said Wednesday. Most states — including several that were initially opposed to the idea — have chosen to expand Medicaid, allowing more low-income people to have health insurance. But Georgia Republican leaders have stood by their position that such a move would be too costly.
The Republican bill in Congress would end extra funding for anyone enrolling under the Medicaid expansion guidelines starting in 2020. But the legislation would let states keep the extra funding that Obamacare provided for individuals already in the expansion program who stay enrolled.
The new plan also includes money for Georgia and the other states that have not expanded their Medicaid programs. It would provide $10 billion over 5 years to these "non-expansion" states for safety-net funding.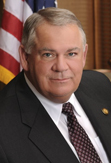 Ralston said he favors the Republican plan's provision to set up Medicaid as a "block grant'' program. Under the GOP plan, states would receive a set amount from the federal government for each person eligible for the program.
Currently, Georgia's Medicaid program covers about 2 million people, most of them children.
A block grant, Ralston said, would allow the state "to design a program for Georgians by Georgians.''
"Obviously we'll be watching" the health care plan in Washington from a budget standpoint, he added.
The state needs to build up its health care infrastructure in rural areas, Ralston told the Press Club lunch crowd.
Rural health care in the state received a boost earlier this week when Cook County commissioners voted unanimously to move forward with building a new hospital in the South Georgia county.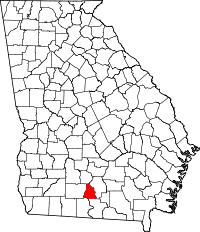 Just weeks ago Cook Medical Center closed its emergency room, and many residents were worried the hospital would shut down altogether, WALB News reported.
Even though the new hospital will not have an ER, officials said they believe they will still be able to serve the community.
"We have a new emerging rural hospital model, and that model has extended hours, convenient care clinic hours seven days a week," said hospital CEO Michael Purvis, according to WALB.