This week, the fortunes of rural hospitals in Georgia took a turn for the better.
Voters in Monroe and Jefferson counties Tuesday approved tax increases to help preserve their rural hospitals, which are in financial danger.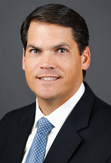 And a proposed tax credit upgrade for donors to rural hospitals, an idea that had appeared dead in this year's Georgia General Assembly session, is alive again less than two weeks before the legislators are expected to adjourn.
Rural health care in Georgia has been financially endangered for several years. Five rural hospitals have closed in the state since the beginning of 2013, and many others are cash-strapped and looking for help.
On Tuesday, the Georgia House Ways and Means Committee amended Senate Bill 180, sponsored by Sen. Dean Burke, a Bainbridge Republican, to include the provisions of the previous, unsuccessful House Bill 54. That earlier legislation — aimed at attracting donations to rural hospitals by increasing tax credits for donors — became officially defunct when it could not get a vote in the full House by the Crossover Day deadline. The only way to revive such a measure is to incorporate its contents into another bill, which is what the committee chose to do.
The amended bill would award tax credits for individuals and companies of 90 percent for contributions to rural hospitals, up from the current 70 percent level.
The tax credit idea was generated by Geoff Duncan, a Cumming Republican, who acknowledged that the journey to passage "has been a difficult road."
"I'm a firm believer that good policy will find the light of day,'' he told GHN on Wednesday. Duncan was the driving force behind the current tax credit law, but he and his allies in the Legislature believe it has not gone far enough.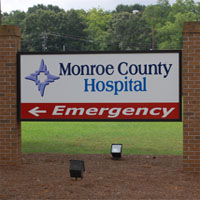 If passed, the revised bill would allow individuals a credit of 90 percent of the amount contributed, or $5,000 per tax year, whichever is less; while a married couple could get 90 percent or $10,000 a year, whichever is less.
A corporation is allowed a credit not to exceed 90 percent of the contribution or 75 percent of the firm's income tax liability, whichever is less.
Meanwhile, the Tuesday vote in the hospital referendums in Monroe County, just north of Macon, and Jefferson County, in east Georgia, had many in the health care industry breathing sighs of relief. It followed similar success in Cook County, in South Georgia, where commissioners, hearing from residents and businesses, voted to approve funding to build a new hospital there.
Jefferson County residents, in a nonbinding referendum, voted to let commissioners raise the county millage rate by up to 3 mills to support operations at Jefferson Hospital. Three mills is the equivalent of $1.2 million, the Jefferson Reporter newspaper said.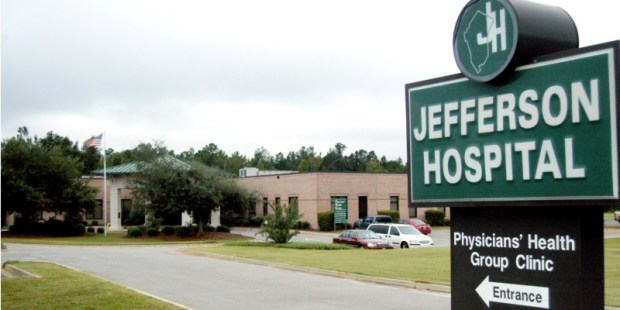 "I'm thrilled that the residents of Jefferson County recognize the value of having a local hospital both from a health care delivery perspective and in providing the foundation for economic growth in the future,'' Jefferson Hospital CEO Lou Semrad told the newspaper.
Monroe County voters also easily approved a tax increase to keep the local hospital open. County officials in January had voted to begin a shutdown of Monroe County Hospital pending the outcome of the vote.
"We are very encouraged to see the citizens of Jefferson and Monroe counties show such strong support for their hospitals,'' said Bill Boling, a health care attorney who has worked with rural hospitals. "Counties cannot do it alone, but their support of their hospitals is deeply meaningful in this difficult time of transition for rural health."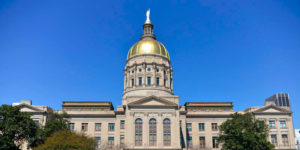 The two hospitals ''have been financially distressed in a major way,'' Jimmy Lewis, CEO of HomeTown Health, an association of rural hospitals, told GHN on Wednesday.
Lewis credited grass-roots efforts by hospital and business leaders in those communities. Without county financial support, Lewis said, "there was a high probability they would lose their hospital." That would halt economic development in those communities, he added.
"This is the court of last resort for many hospitals," Lewis said. The new county funding would buy the facilities time in order to improve hospital operations, he noted.
He also said the tax credit proposal "is the only other hope for a rural hospital to save itself."
Lewis noted that the GOP health care legislation, currently heading for a Thursday vote in the U.S. House, is designed to cut government spending. The proposal is going "to impact the elderly and Medicaid population,'' which will have a bigger effect in rural areas, he said.