Georgia's suburbs continue to dominate the rankings of the state's healthiest counties.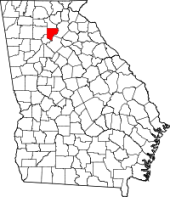 Forsyth County, northeast of Atlanta, is the healthiest in Georgia for the fifth straight year, according to the 2017 County Health Rankings. The list was released Wednesday by the Robert Wood Johnson Foundation and the University of Wisconsin Population Health Institute.
The rest of the top 10 are: Oconee, Fayette, Gwinnett, Cherokee, Columbia, Cobb, Harris, Coweta and Paulding. Those were the same as last year, though in a different order.
At the bottom of the list of 159 Georgia counties are several mostly in the southwest corner of the state. The five counties in the poorest health, starting with least healthy, are Quitman, Randolph, Clay, Jefferson and Early. (All these are in southwest Georgia except Jefferson County, in east Georgia.)
The rankings are based on eight components: overall health outcomes; length of life; quality of life; overall health factors; health behaviors; clinical care; social and economic factors; and physical environment.
The stark difference between Georgia's top and bottom counties can be seen in Forsyth County's low rate of premature deaths, and having just 12 percent uninsured and 7 percent of children living in poverty. Quitman County, meanwhile, has a very high rate of premature deaths, 21 percent uninsured and almost half of its children living in poverty.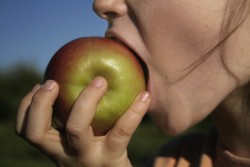 Here's a link to the state rankings.
Chris Parker, director of population and global health at the Georgia Health Policy Center, said Wednesday that in general, residents in affluent counties have greater access to educational and economic opportunities, social supports, healthier foods, recreational environments, and health care.
"Rural communities are invariably challenged by worse health outcomes, less access to care and opportunities for health and well-being, particularly in low-income areas," Parker added.
He said that there are pockets of "unhealthy" in many counties. "Life expectancy across zip codes in the same county can vary significantly," Parker said.
Nationally, the report shows drug overdose deaths are fueling a dramatic increase in premature deaths because of an increase in deaths among 15- to 44-year-olds.
From 1997 to 2014, 110 Georgia counties have seen improvements in premature death rates, while seven have seen worsening rates and the rest saw no change.
"The County Health Rankings show us that where people live plays a key role in how long and how well they live," Dr. Risa Lavizzo-Mourey, the Robert Wood Johnson Foundation president and CEO, said in a statement. "The rankings allow local leaders to clearly see and prioritize the challenges they face — whether it's rising premature death rates or the growing drug overdose epidemic — so they can bring community leaders and residents together to find solutions."
This year's rankings provide a new measure focused on young people, those 16 to 24, who are neither in school nor working. About 4.9 million young people in the United States — 1 out of 8 — fall into this category, the report said.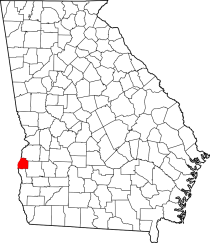 Rates of youth disconnection are higher in rural counties (21.6 percent), particularly those in the South and West, than in urban ones (13.7 percent). "Young adults who are not in school or working represent untapped potential in our communities and our nation that we can't afford to waste," said Julie Willems Van Dijk, director of the County Health Rankings & Roadmaps, in a statement. "Communities addressing issues such as poverty, unemployment, and education can make a difference creating opportunities for all youth and young adults."
David Howard, an Emory University health policy expert, said Wednesday that the report authors "are definitely steering policymakers in a certain direction."
But he added, "The value of these rankings is showing that we're not as healthy as we should be. Here in our state, there are big differences in outcomes and quality of life."
For rural areas especially, reducing tobacco use can cause "big improvements in health," Howard added.
Here are links to articles about the rankings in Richmond County, Bibb County and Floyd County.