A Georgia Senate panel Thursday passed legislation to halt ''surprise'' medical billing – but not without a last-minute amendment that changed the contentious payment formula.
The Health and Human Services Committee approved Senate Bill 8, which will address those situations in which patients get unexpected bills from providers who are not in their network, even though the hospital is a network facility.

Consumers who have procedures or visit ERs at hospitals in their networks often think they have accounted for all the costs, only to get an additional bill for hundreds or even thousands of dollars from a non-network doctor.
These bills can come from ER doctors, anesthesiologists and radiologists, among others.
The sticking point in the Senate legislation had been disagreement over a formula to determine reimbursement rates for physicians. Health insurers and medical providers had remained at odds on how that formula would be structured.
Sen. Renee Unterman (R-Buford), chair of the committee and author of the bill, said that earlier Thursday, a group of senators worked out a compromise on the formula.
She said for those out-of-network situations that are disputed, the medical provider would be paid at a rate that's 60 percent of benchmark charges for a particular procedure in the ZIP code where the service was delivered.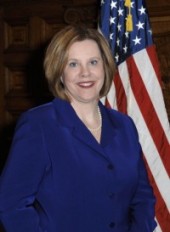 The benchmark data would come from the Fair Health database, Unterman said. The charges would not include those paid by Medicare and Medicaid.
But an amendment was approved that upped the percentage to 80 percent of charges. It was introduced by Sen. Dean Burke (R-Bainbridge), a physician who's now an administrator at a hospital, and was supported by Sen. Ben Watson (R-Savannah), who's also a doctor.
The bill, with the new 80 percent formula, now goes to the Senate Rules Committee, then presumably to the floor of the chamber.
At the same time the Senate panel was debating the legislation, a House subcommittee was hearing a presentation of an alternative approach to solving the surprise billing problem.
The chairman of the House Insurance Committee, Rep. Richard Smith (R-Columbus), testified to the subcommittee about House Bill 71, which he authored.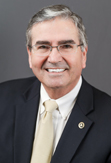 Under his proposal, any physician credentialed at a particular Georgia hospital would have to be part of that facility's insurance networks.
That way, Smith told GHN recently, the insurer and provider would have to negotiate with each other ''in good faith'' to resolve the reimbursement question. The patient, he said, would be kept out of that battle.
"It's the responsibility of the doctors to negotiate their own contracts,'' not the responsibility of the hospital, Smith told the panel Thursday.
"I want to make sure that when I go to the hospital, I don't get a surprise bill,'' he added.
The House proposal now goes to the full Insurance Committee, which will discuss the bill Friday.