A Senate bill that aims to prevent ''surprise'' medical billing remains stalled.
The major snag is a lack of agreement on a formula to determine reimbursement rates for doctors, said Sen. Renee Unterman, the bill's sponsor, at a legislative hearing Tuesday. Unterman, a Republican from Buford, is also a nurse and has been concerned about the problem for a long time.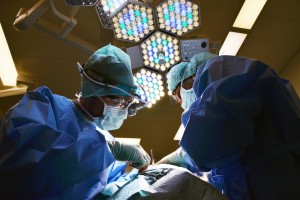 Surprise medical bills can come from ER doctors, anesthesiologists, radiologists, pathologists and others who are not in a patient's insurance network — even though the hospital where they work is in the network.
Consumers who have procedures or visit ERs at facilities in their own networks often think they have accounted for all the costs, only to get an additional bill for hundreds or even thousands of dollars later.
Health insurers and medical providers remain at an impasse, unable to agree on a payment method to solve the problem, said Unterman at a Senate Health and Human Services Committee hearing.
The Unterman proposal would create a database of reasonable charges for a procedure. If a bill is disputed, the insurer and doctor would have to work out a resolution.
But she said that while medical providers want to use the Fair Health database as a payment benchmark, insurers think that tool "is extremely high."
She said the same kind of fight has been waged in other states. "We're caught in the middle," she said. "It all boils down to the money.''
Unterman said she would convene a group of senators Thursday to try to hammer out a compromise.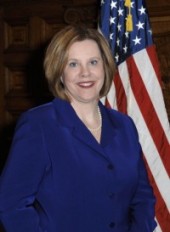 Other states, including Florida, recently passed legislation to address the problem.
Beth Stephens of Georgia Watch, a consumer watchdog organization, has said that problems with medical bills were the top reason why consumers called her organization last year.
"We want to see this move forward, to protect Georgians from out-of-network bills,'' she told GHN on Tuesday.
Meanwhile, a House bill that takes a different approach to the problem is scheduled for a subcommittee hearing Thursday.
The chairman of the House Insurance Committee, Rep. Richard Smith (R-Columbus), says that under his bill, House Bill 71, any doctor who is credentialed to work at a hospital must also be part of that facility's insurance network.
That way, Smith told GHN recently, the insurer and provider must negotiate with each other ''in good faith'' to resolve the reimbursement question. The patient, he said, is left out of that battle.