Piedmont Healthcare will operate 27 retail health clinics in Walgreens stores across the Atlanta area.

The transition to Piedmont management is planned for August, and the clinics will be known as Piedmont QuickCare at Walgreens.
It's the latest move by Atlanta-based Piedmont to extend its reach across metro Atlanta and North Georgia. Last year, Piedmont acquired Athens Regional Medical Center as its seventh hospital.
Retail medical clinics — located in drugstores or other retail outlets — have spread across the country since 2000. They cater to people looking for convenient hours and accessible locations, and attract a mix of patients, both those with insurance and the uninsured.
The clinics are staffed by nurse practitioners, who provide care for common illnesses such as strep throat and ear infections; give vaccinations; conduct physicals; and offer monitoring for chronic conditions.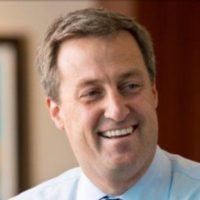 Kevin Brown, the Piedmont CEO, said in a statement Wednesday, "Our goal is simple — to provide same-day access to high-quality care close to home. This new retail offering complements our virtual care [Piedmont On-Call], urgent care, and same-day primary care offerings to give consumers more choice for non-emergency services."
Brown added, "Piedmont QuickCare at Walgreens will serve as another convenient option for our patients."
Emory Healthcare has a similar relationship with MinuteClinic, the retail medical clinic of CVS Health. Last year, Emory expanded that MinuteClinic network to 38 clinics throughout the metro area.
Since June 2009, Walgreens has operated a pharmacy at Piedmont Atlanta Hospital, the flagship location of the Piedmont system.
"As we continue to look for ways to provide more convenient access and enhanced care coordination for our patients, forming collaborative relationships with established community health care providers, like Piedmont, is key,'' Dr. Pat Carroll, MD, chief medical officer for Walgreens Healthcare Clinics, said in a statement. "We look forward to working with Piedmont as it shares our commitment to delivering exceptional and personalized patient care."
Dave Smith, a consultant with Kearny Street Consulting, said Wednesday that the Walgreens deal could help spark more referrals to Piedmont physicians.

Smith said the agreement probably would have more impact for Piedmont in the retail clinic locations in Atlanta and its southern suburbs, rather than the northern Atlanta suburbs, where Piedmont doesn't have a strong presence.
For a company such as Walgreens, Smith said, retail clinics provide a ready customer base for prescription drugs at the pharmacy.
And Walgreens can benefit from Piedmont's medical expertise, he said. "Piedmont Clinic has done a great job on quality."