Five years ago, Grady Health System in Atlanta was racking up a $27 million loss.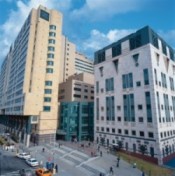 At the time, the job of Grady CEO appeared to be one of the least secure in the health industry: As of late 2011, there had been five chief executive officers in five years.
That year, the Grady system had gone through a round of job cuts, and a patient had fallen to her death from a hospital window, prompting a federal investigation.
Things looked bleak. But when John Haupert came aboard in late 2011, he perceived the system that featured Grady Memorial Hospital, the biggest safety-net facility in the state, as "a diamond in the rough."
"I was able to envision a far better system,'' he says now.
Prior to Haupert, there had been some positives, as he himself recognized. Thanks to an injection of funds from philanthropists, a restructured Grady made major capital investments after the hospital reached the brink of collapse in 2007. New clinical services were developed at Grady, which has long been the cornerstone of health care in Atlanta.
Haupert, though, faced big financial challenges after his arrival. One of them was to get the hospital's billing and collections systems in order.
Now he has passed the five-year mark — an eternity in "Grady years." The hospital system, counting contributions from Fulton and DeKalb counties, shows a profit. And the new facilities across the campus reflect a startling series of capital improvements.
But Haupert, 56, doesn't see the job as finished, especially with the constant changes in health care. Major changes may be in the works in Washington as Republican congressional leaders and President Trump look to scrap or at least overhaul the Affordable Care Act.
"I love the challenge,'' Haupert says.
He came to Grady from the historically famous Parkland Memorial Hospital in Dallas, Texas. He followed CEO Michael Young, whose approach tended to be on the abrasive, tough-minded side.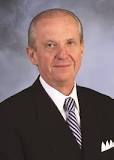 Pete Correll, who was chairman of Grady's corporate governing board back then, says Young "did a fabulous job," and was "like a gunslinger going into Dodge City" in his willingness to take risks and confront entrenched interests.
Correll says of Haupert, who followed Young, "We hired him thinking he was a healer."
The first and biggest thing Haupert fixed was the revenue cycle – medical coding, billing and collections — and investing in a new system for electronic medical records. "We jumped into the middle of that," he says now.
Correll calls the revenue cycle work Haupert's "single greatest accomplishment in turning Grady around.''
Grady also installed a comprehensive program to help uninsured patients sign up for Medicaid. Not only did it help the hospital have more insured patients, Haupert says, but it "opens up the door'' to access to care for these newly enrolled people.
Grady's patient mix is now 27 percent uninsured, down from 42 percent uninsured.
That may be as low as it's going to get, Haupert says, noting that Georgia has not expanded its Medicaid program under the Affordable Care Act, which would have covered more low-income residents.
The quest for revenue
The hospital, meanwhile, has worked hard to attract more privately insured patients. The patient mix is now 20 percent private-coverage patients, up from 12 percent. These patients were drawn by the creation or expansion of programs in cardiac care, urology, orthopedic surgery, stroke, trauma and burns, Haupert says.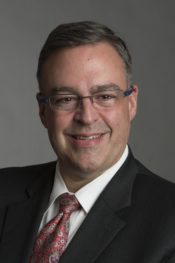 Medicare beneficiaries are another target. Grady has designed programs around the care of seniors, and offers complex geriatric care.
"There are a number of [hospital] systems where you're not even going to find geriatricians," Haupert says.
For hospitals, Medicare pays much better than Medicaid, so getting and retaining older patients is important.
"The last thing you want to have happen at Grady is for [longtime patients] to turn 65 [becoming eligible for Medicare] and run down the street'' to another hospital, Haupert says.
Grady has also battled hard to improve its managed care contracts with insurers.
Haupert says Grady's former deals "were far below market." One notable standoff occurred in late 2014, when Grady actually was out of network with Blue Cross and Blue Shield of Georgia, the state's biggest insurer, for a few months after their contract lapsed. A new, better deal for Grady was reached in 2015.
Journalist Mike King, who wrote about Grady extensively in his book, "A Spirit of Charity: Restoring the Bond Between America and Its Public Hospitals," says Haupert "has done a remarkable job of not just holding the place together, but renewing and stabilizing its essential role in the community and state.''
"The hospital seems to be better managed and more efficient than it has been in the 30 years I've been observing it," King says. "In doing research for the book, I spoke to three or four former Grady administrators and more than a dozen CEOs of large public hospitals around the country, and all of them were aware of the remarkable turnaround Grady had been through under John Haupert's guidance."
The capital improvements — due to approximately $350 million in fundraising over eight years, which began before Haupert's tenure — have been remarkable, leading to a gradual transformation of the campus.
The resulting projects include the Marcus Stroke and Neuroscience Center; the Marcus Trauma Center; the expansion and renovation of the emergency department; the Correll Cardiac Center; and renovation of the women's center.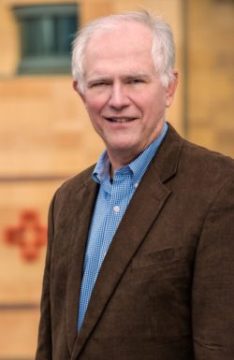 "The success Grady has had in setting up the best neuroscience department in the state really stands out,'' says King, "with the Marcus money providing the capital and Grady providing the staff and expertise to coordinate a statewide network for stroke victims to get the finest and most advanced care possible."
Now, with a much better cash flow from operations, Haupert says, "we can replace equipment when it needs to be replaced."
He says that the 2016 fiscal year should show a profit of $40 million. Without the counties' support, though, it would be a $20 million to $25 million loss, he adds. "Large safety-net institutions like Grady can never operate without support from some form of government," he says.
Haupert has also led some outside-the-box ventures. One was a surprise bid to buy an Atlanta area hospital that was in bankruptcy proceedings. Grady quickly withdrew the offer for Southern Regional Medical Center in Riverdale, with Haupert saying a court-ordered deadline didn't allow enough time to make a deal work. (Another health system bought the hospital.)
Another Grady idea involved proposing a "waiver'' to use federal matching Medicaid dollars for creating pilot sites that would give coverage to the uninsured, then manage their care and potentially improve their health.
Grady's waiver goals, Haupert said at the time, would be "to better coordinate care and save money" in serving these individuals, who often turn to expensive emergency rooms for medical services.
"We would heavily care-manage these patients,'' he said, serving them "at less cost than they are doing today." It would inject "a great deal of accountability for outcomes and [bending] the cost curve," he said.
"It could work as the Georgia solution'' to the uninsured problem, Haupert added.
Some consumer advocates, though, saw the Grady waiver plan as a lesser alternative to Medicaid expansion, which would insure many more people.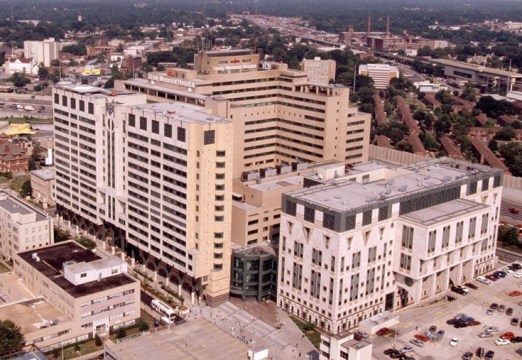 State officials decided not to pursue the Grady waiver at the time of the original proposal.
King says the state's waiver decision " was so disappointing and such a missed opportunity for the state to prove it is really interested in finding innovative ways to deal with a key issue like coordinating primary and acute care services for the poor."
Grady has run into some rough spots as well. The system agreed to pay $2.95 million two years ago to settle charges that it improperly billed Medicaid for treatment of neonatal intensive care patients.
And Grady, like some other large hospitals, has been penalized by Medicare for having above-average rates of patient injuries and readmissions within 30 days of a discharge.

Haupert says the Medicare formulas for determining the penalties put safety-net institutions at an unfair disadvantage compared to general community hospitals. The safety-net facilities' patients, overall, are more likely to be poor and uninsured, to have less access to medical care and to have more problems with literacy and understanding how to take their medications, Haupert says.
Because of this concern, Congress has required Medicare to readjust the readmission formula, Haupert notes.
State Sen. Vincent Fort, an Atlanta Democrat and a frequent critic of Grady's decisions, said he still has ''some issues'' with how the system is run. But he acknowledges that Haupert has done more community outreach than his predecessor.
Correll says Haupert has become a health care leader nationally. For Grady, "he's the right guy at the right time,'' Correll adds.
Waiting on decisions in Washington
Congressional plans to change health care will have an impact on Grady and every other hospital.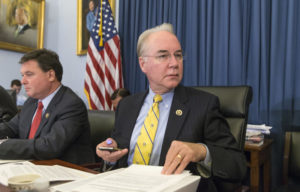 Haupert says Congress "is enamored with block grants," or giving an amount of money for Medicaid to the states and letting them run the program.
The Grady Medicaid waiver could work under the block-grant scenario, Haupert says.
He also says his biggest fear is that under the Trump administration, there will be less federal money for Medicaid. "I don't think my biggest fear will come true. I sure hope not.''
Interestingly, the new U.S. Health and Human Services secretary, Tom Price, is a doctor who trained at Grady and later worked there in an academic position, running the orthopedic clinic.
"He's very familiar with what Grady and the charity care situation look like,'' Haupert says of Price, who most recently was a Georgia congressman. "I have not talked to him about our thoughts, but we have articulated them in writing."
Haupert credits having a strong governance structure in place for the Grady resurgence, and cites improved relationships with both Fulton and DeKalb counties. "We have had very good support from the governor and his team, and from both sides of the aisle at the General Assembly,'' he adds.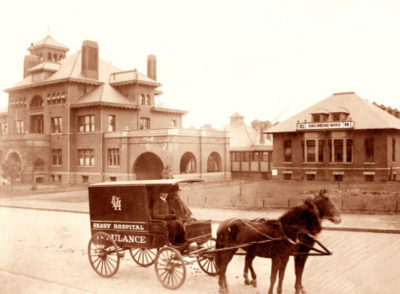 Other goals lie ahead. Delivering the best, most efficient care "is constantly top of mind for me, and that of our team," Haupert says.
"We have work to do on [improving] the patient experience."
Haupert doesn't see the Grady challenge ending. "I don't feel the turnaround is complete."
"I want to see it through,'' he says. "There's always more to be done."