Georgia lawmakers passed major health care legislation Friday, including a bill to plug a $900 million hole in the state Medicaid budget.
The Georgia House voted 152-14 to approve the renewal of the hospital "provider fee" for another three years. Senate Bill 70, which passed the Senate last week, will now go to Gov. Nathan Deal for his signature.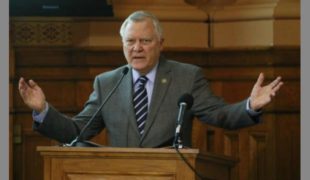 Deal said he will sign the legislation Tuesday.
And the two houses passed separate but very similar bills Friday to allow dental hygienists to practice in safety-net locations, nursing homes and school clinics without a dentist being present. Currently, Georgia is one of just three states that prohibit hygienists from this "general supervision."
The provider fee is a way to help fund the Medicaid program by drawing extra federal funding to the state.
Critics, including tax activists who sought to block the measure, call it a "bed tax.'' But in fact, the fee currently is not levied on individual patients or on hospital beds, but is based on hospital patient revenue.
The state collects about $310 million from hospitals through the fee, and that money is matched with $600 million in federal funds. The funding is then returned to the hospitals through reimbursements. Individual hospitals are reimbursed differing amounts, based on how much Medicaid business they do.
"Because of the courage of the General Assembly, Georgia now has $900 million dollars available to us for the Medicaid program,'' Gov. Deal, who urged the bill's passage, said in a statement Friday. "Further, because of their leadership and quick action on this matter, we will not have to take away resources from other portions of the budget."
The dental hygienist legislation still needs agreement between the two chambers on the language that would govern monitoring of the new policy.
The Friday passage of House Bill 154 by the House, and Senate Bill 12 in the Senate, came a year after the abrupt collapse of similar legislation in the 2016 General Assembly session.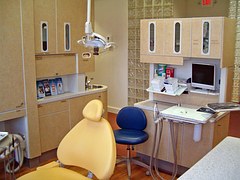 Last year, the Georgia Dental Association signaled support for the proposal, but it later died in the House Rules Committee after lobbying by dentists. But this year, the executive director of the Georgia Dental Association said the organization supported a House compromise bill.
The legislation would allow dental hygienists to practice in schools, safety-net clinics, nursing homes, and in private dentists' practices under general supervision. That means a dentist would not have to be present in these settings for the hygienists to clean teeth and apply sealants and fluoride there, as long as the dentist had given approval for the hygienists to do the work.
Currently, hygienists aren't allowed to practice in those settings without a dentist present.
Last year, a Georgia Tech study reported that hundreds of thousands of Georgia children have problems getting access to a dentist in the state.
Suzanne Newkirk, president of the Georgia Dental Hygienists' Association, said Friday that her organization "is very pleased that the House and Senate passed companion bills to increase access to preventive dental care for underserved children adults and seniors. We would like thank Senator Renee Unterman and Representatives Sharon Cooper and Matt Hatchett for their leadership and vision in sponsoring these bills."